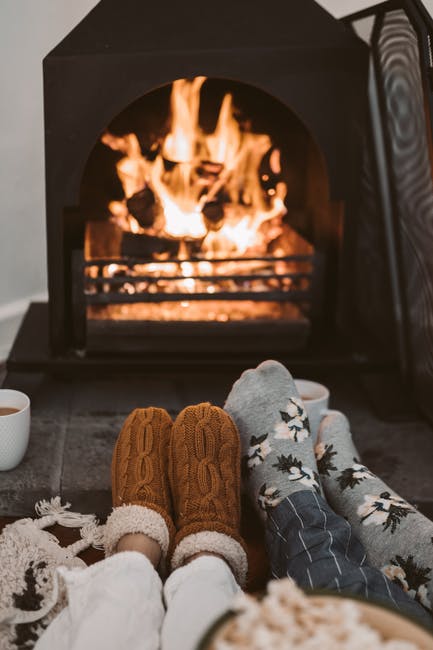 Winter is upon us, and getting the little ones prepared is just as important as yourself. So between winter coats and snow boots, be sure to pick up these winter clothing essentials for your kids so that they can stay warm as it gets cold outside.
Here are the top 5 winter clothing items that every child needs for the winter season.
1. Winter Coats
This one is probably the most obvious but is often the most forgotten. A good winter coat is important to ensuring that your little one stays warm as the snow comes down.
They are often pretty good fashion pieces and can allow your child to accessory around the coat. Winter coats are often heavier and provide better insulation than your typical hoodie, making them a better winter choice.
2. Snow Boots
Snow and winter boots should always make the winter clothing budget. Children grow fast, so be prepared to change out these shoes every year as their feet continue to grow.
While they still have the classic little kid style boots, they also have a fashionable simple black and brown boots to make them perfect for every occasion. A simple pair also makes matching with the winter coat all that much easier.
3. Gloves
Hand warmers are great, but they still don't keep up with gloves when it comes to keeping the digits warm and toasty. Be sure to pick up a pair of gloves around autumn, and they'll last you for quite some time.
While cotton gloves are the go-to, looking for a slightly heavier material can help keep the hands insulated. There are also different sizes for gloves, so be sure to have them try them on beforehand.
4. Beanies
Winter beanies have, and always will be, in style when it comes to winter clothes for kids. They can be simple and to the point, or can include their favorite tv or movie character on them.
Beanies also range in shape and size. You don't want one that is too big for their head, as it'll be falling into their eyes throughout the day. Getting one too small and it'll be too tight or falling off.
5. Scarves
The neck is often left the only portion exposed to the air during the winter months. This can all be avoided by picking up a good scarf that protects the necks.
The best part about this is that there are often packs where you can get the scarf, beanie, and gloves that all match. This makes picking out a winter coat all that much easier since you're only matching one other item.
Be sure to pick up an n95 mask here.
Kids Winter Clothing Essentials: Don't Leave These Out
Get these winter clothing essentials for your kids so that they feel stylish while staying warm. They can keep going and having fun, even when there are snow and cold outside.
If you enjoyed the article and want to learn more about being thrifty with kids, be sure to check out the rest of our blog. If you know another parent that could use some pointers for winter for their kids, be sure to share this article with them.
Anything to Add? Leave a Comment!