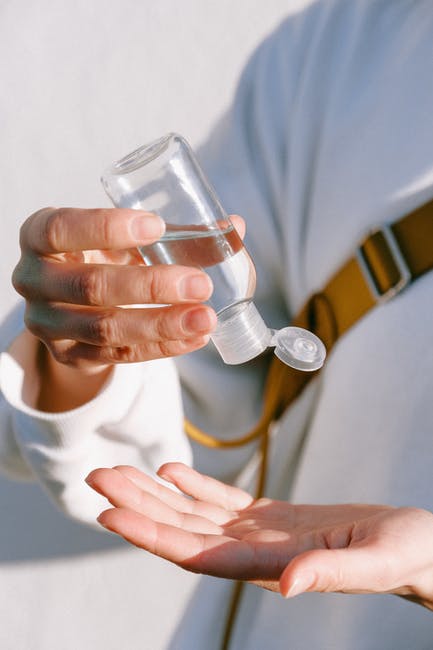 Due to unforeseen events this year, there has not only been a shortage of many cleaning products, but there's been a rise in prices as well. As families search the shelves like vultures looking for cleaning supplies, many families are left without. This might be due to the shortage of products or due to the inability to pay the high prices.
Recently, hand sanitizer became one of the items that cleared off the shelves. It's now harder to find hand sanitizer than it is to find a vintage collector's item. Fortunately, there are a few ways to ensure you keep a good amount of hand sanitizer on you without having to empty your pockets.
In the guide below, there are several ways to save money when buying hand sanitizer. Continue reading below to learn more. 
1. Look at Ingredients Before Buying
Before you purchase any type of hand sanitizer, you need to look at the ingredients. Hand sanitizer with less than 60% isopropyl alcohol or ethyl won't be effective at killing germs. Although you're most likely ready to grad and purchase the first container of hand sanitizer you see, buying one that contains less than 60% won't do you any good.
You'll then have to go back to the store and find one that contains the right ingredients. If you do this ahead of time, then you can save money by not spending it on a product that's not going to work well for you. 
2. Buy Online in Bulk
Another great way to save on any type of product is to buy in bulk. Although your local stores might not have a large amount of hand sanitizer to purchase in bulk, you can check online. When you buy in bulk, you purchase a large quantity of the product, but you spend less per product.
You can also shop online and browse different stores in search of it if you can't find it in person. When doing this, just make sure you're reading all of the ingredients and only purchasing it if it's at that 60% or more. 
3. Consider Other Sanitizing Options
If you're unable to find actual hand sanitizer or are having trouble finding fairly-priced products, then you should consider other sanitizing options. Hand sanitizer isn't the only way to sanitize your hands and surfaces around you. There are plenty of other products to choose from as well. 
You can consider sanitizing sprays, wipes, pouches, and pumps as well. You might be able to find these other types of products when hand sanitizer isn't available. Do be sure to check the quality of these products, though. 
The best hand sanitizer wipes and other sanitizing products will have few ingredients and contain 60% or more of isopropyl alcohol or ethyl. Having a variety of these products will make sanitizing easier and will prevent you from having to search the stores for the hand sanitizer gel. 
Remember, you have other options. 
4. Use It as an Alternative
It's not difficult to go through hand sanitizer quickly. You need a good amount to rub into your hands for it to work properly. It also only lasts a few minutes before your hands are prone to germs again. 
Because of this, you'll need to use your sanitizer all throughout the day and each time you touch a surface. Because this can cause your sanitizer to run out quickly, only use it as an alternative. Using sanitizer is convenient. 
You can take it out of your purse, pocket, desk drawer, or bag and rub it on. However, you shouldn't use sanitizer in place of washing your hands. If you have access to a sink with running water and soap, then this is the best option. 
Only use your sanitizer when a sink with soap and water is unavailable. This will keep you from going through sanitizer so quickly. 
5. Consider Making Your Own at Home
There are some DIY hand sanitizer recipes you can consider making. There are a few good recipes out there, but you'll want to make sure you do your research and only choose the recipes that are effective and safe. Don't simply combine a variety of disinfectant products together. 
You need to make sure you're using a recipe that won't harm you. Also, you want to keep in mind that you only want to make your own when there are no other options available. 
6. Search for Coupons Online and in Apps
Don't forget to search for coupons online or in different apps as well. Just like how you use coupons for other products, you can use them for sanitizer too! The trick is to find them.
Look at some of your favorite couponing sites and clip any coupons you find. If you use an app for certain stores you shop in, then make sure to check on their apps for coupons as well. You might be able to find some awesome hand sanitizer deals!
7. Avoid Products With Unnecessary Ingredients
Fruity-scented hand sanitizer is temping. Who doesn't want to smell like a holiday cookie each time they sanitize their hands? It's much better than the strong alcohol smell. 
Unfortunately, sanitizers with fragrances in them can be more expensive than the regular kind. You're normally paying for the name or paying for the pretty appearance of the product. Avoid any product with unnecessary ingredients, such as fragrances, dyes, beads, or something else. 
These ingredients won't get your hands any cleaner.
Don't Break the Bank When Buying Hand Sanitizer
Buying hand sanitizer shouldn't force you to break the bank. Use the helpful advice listed in the guide above to help you save money when purchasing sanitizer!
Good luck and happy savings!
For more topics on deals, saving money, and more, check back here on a daily basis. 
Anything to Add? Leave a Comment!