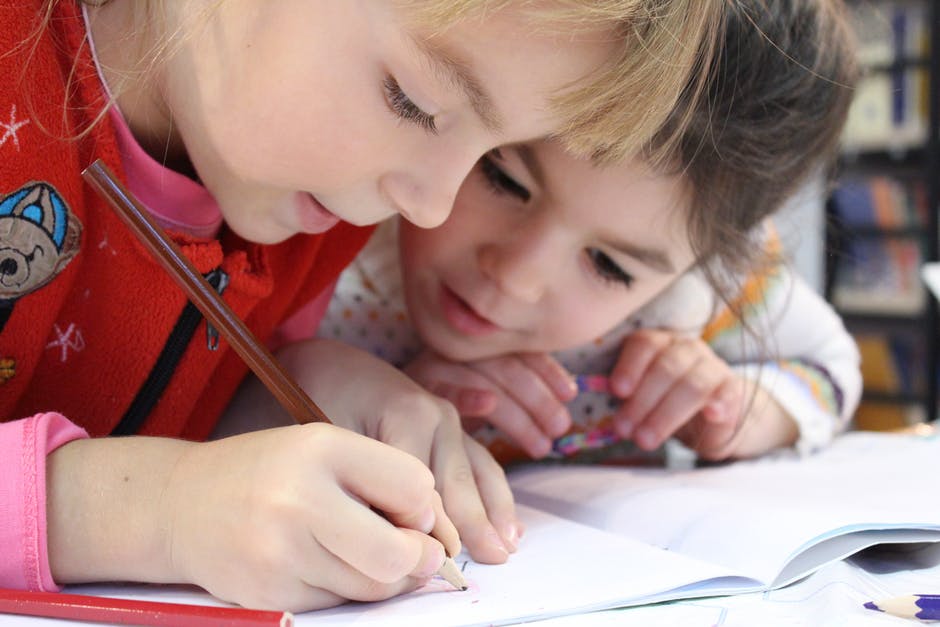 If you have children ready to enter the school system, then you've most likely put some thought into what type of schooling you want for them. If your children are already in the public school system, then you might have considered switching them into a private school. Private Catholic schools provide many benefits to our children. 
Whether your child is experiencing academic issues at public school or other issues, it's never too late to make the switch. If your children aren't school age quite yet, then this is an option that you should strongly consider before placing them into public schools.
Making the right decision for your children takes time and effort. You want to be sure that you're always doing what's best for them. To help you with your final decision, here are several reasons why private Catholic school is a great alternative to public schooling! 
Continue reading below for everything you need to know. 
1. Exposure to Catholic Faith
When growing up Catholic, you want the same for your children. If you and your family practice the Catholic faith, then you'll want to place your children in a school where the same faith and religion is taught. 
Exposing your children to Catholic practices each day is the best way to build a solid Catholic foundation. Upon graduating from a Catholic school, students are also more inclined to continue attending church into their adult years. 
Many Catholic schools have children attend mass at least once a week and offer a religion class built into the curriculum. Other Catholic practices and activities will also be offered to students. If you'd like your children to grow up as Catholic citizens, then placing them into Catholic school is the starting point!
2. Smaller Classroom Sizes
Catholic schooling also provides smaller classroom sizes for your children. The smaller the classroom size, the more opportunities that your children have for one-on-one time with their teachers. Teachers are able to focus on individual children, their grades, and their progress more when there are not as many students in the classroom.
When there aren't as many students in the classroom, students are able to focus on the curriculum better as well as there are less distractions. If your children begin to fall behind the other students, teachers will also have more time and the ability to work with your child by implementing learning strategies that might work better for him or her.
3. Sense of Community 
Children who attend Catholic schools are given a sense of community. The other students who attend the school most likely attend mass on weekends with their families as well. Because Catholic schools are normally smaller than public schools, you and your children will begin to make friends with everyone at the school as you'll all attend the same church and school.
Aside from this, all students and parents will be asked to participate in numerous fundraisers, church programs, and other school activities. This is what builds a strong sense of community. Imagine bake sales on Sunday mornings, Saturday markets, Wednesday bingo nights, and spaghetti dinners on Fridays. 
These are just a few of the community events that you can expect to become a part of after signing your children up for private Catholic school. 
4. High-Quality Education
Unlike public schools, private Catholic schools don't have to abide by the standard way of teaching students. Teachers at private schools are allowed to create their own lesson plans and teach in ways that they believe their students will learn best. Religion is also considered a mandatory class to take at most Catholic schools. 
Scores shown by the National Assessment of Educational Progress also prove that students who attend Catholic schools are more likely to do better in math and reading.
5. More Parent Involvement 
Because many private Catholic schools have different ways for parents to save on tuition, there's more parent involvement. Private school isn't free, but if you, as a parent, contribute to the school and community, you could save money. For example, the school could have you run the fish fry or bingo night to receive a discount.
Aside from receiving discounts, private Catholic schools also encourage parent involvement in any way possible. These schools want you and your family to be members of the church, not just the school. They also want you to come out to each event and celebrate with them. 
6. Mandatory Uniforms 
Mandatory uniforms might not be your children's favorite thing about private Catholic schools, but it'll soon become one of yours. Compared to public school, mandatory uniforms mean you don't have to worry about what clothes are or aren't appropriate for your children's school. 
You also won't have to argue with your children in the morning about what they want to wear to school that day. Every child wears the same thing every day. This reduces bullying, embarrassment, and competition amongst the students!
7. Single-Sex Options
When placing your children in public school, you have no choice but to place them in a co-ed environment. Private Catholic schools, however, have co-ed and single-sex options. Some of these schools accept boys and girls while others only accept one sex. 
If you'd like your children to be in a single-sex environment, then you'll have that option! This could be beneficial for helping your children stay focused on their school work and not worried about impressing the opposite sex or these types of distractions while at school.
It's Time to Consider Private Catholic Schools!
Your children deserve the best education available to them. Consider these benefits of private Catholic schools listed above and then make the best decision for your children!
For more topics similar to this one, be sure to visit us daily.
Anything to Add? Leave a Comment!