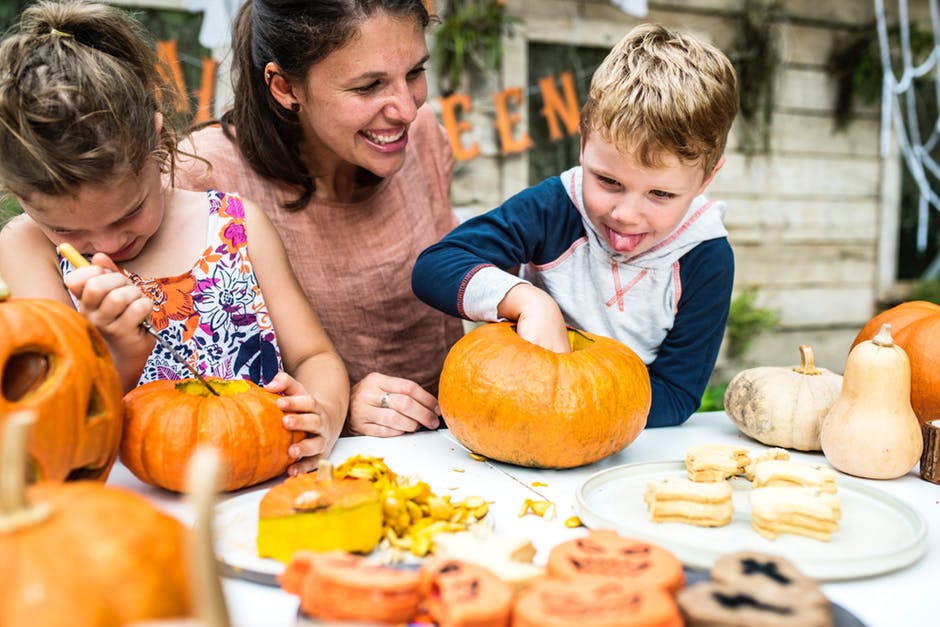 Doesn't the word "autumn" perfectly represent the season?
What other word could be better suited to describe all that fall goodness of breezy, cozy, laidback days, long walks down pretty roads, and some well-spent time with the family.
Of course, finding fall activities for families can be hard. Sometimes it's too expensive, and sometimes it's hard to get everyone on the same page. But here at Thrifty Momma Ramblings, we happen to know that good things don't require a big budget.
So here are 7 super fun, cost-effective fall activities that the whole family is bound to enjoy!
1. Nothing Says Wholesome Family Fun Like Camping
The fall is such a beautiful time to spend some time with nature. Pack up your bags and board games and head out to a camping spot to create some lovely, happy family moments.
2. Pre-Halloween Adventures at a Pumpkin Patch
It's fall and Halloween all at once. It's fall-oween!
And nothing represents this than a full-grown Colorado Pumpkin Patch! Get your kids in the car and drive off to pick and choose some delicious pumpkins for the fall.
3. A Graveyard Exploration for the History and Thrill
And speaking of Halloween, how about a graveyard tour? Granted not every family may enjoy this, but if you think yours would – go ahead! It'll be a fantastic time to explore some beautiful graveyards and historic cemeteries.
A little insight into the unknown for the whole family!
4. Have the Best Kind of Fight – A Leaf Fight
Leaves all around you? Perfect to mess around in, and your kids will love it. Get the whole family outside in the sunshine, basking in the breezy beauty of the fall.
5. Go Fly a Kite Together!
This is super fun in two parts. You can have a blast making a kite together, and then flying it together. Head off to your local park or another open space and indulge in some fall fun.
6. Scare Boredom Away with a Scarecrow
You don't have to live on a farm to build a good old scarecrow! You just need an imagination. If you want to make it even more fun, make up a whole story behind the scarecrow. Maybe give him a wife and a family just like your own!
Let your kids create rich back stories for them and watch their creativity unfold.
7. Have a Family Baking Session With Hot Chocolate After!
Grab some delicious recipes online, pick up the ingredients and start baking some amazing pies, tarts, and all that good fall food. Make sure everyone is involved and contributing in any little way they can.
Once you are done baking, make some hot chocolate and enjoy a lovely, warm feast together
Want the Best Fall Activities for Families? Get the Whole Family Involved!
The best fall activities for families are the ones that everyone's on board with. Get the whole family involved in the fall planning and let them weigh-in on what they think the family should do. Follow at least one of everyone's suggestions, and brace yourselves for an amazing time together!
Want more cost-effective lifestyle ideas? Follow us on Facebook for fun, informative content on fashion, health, and everyday living!
Anything to Add? Leave a Comment!