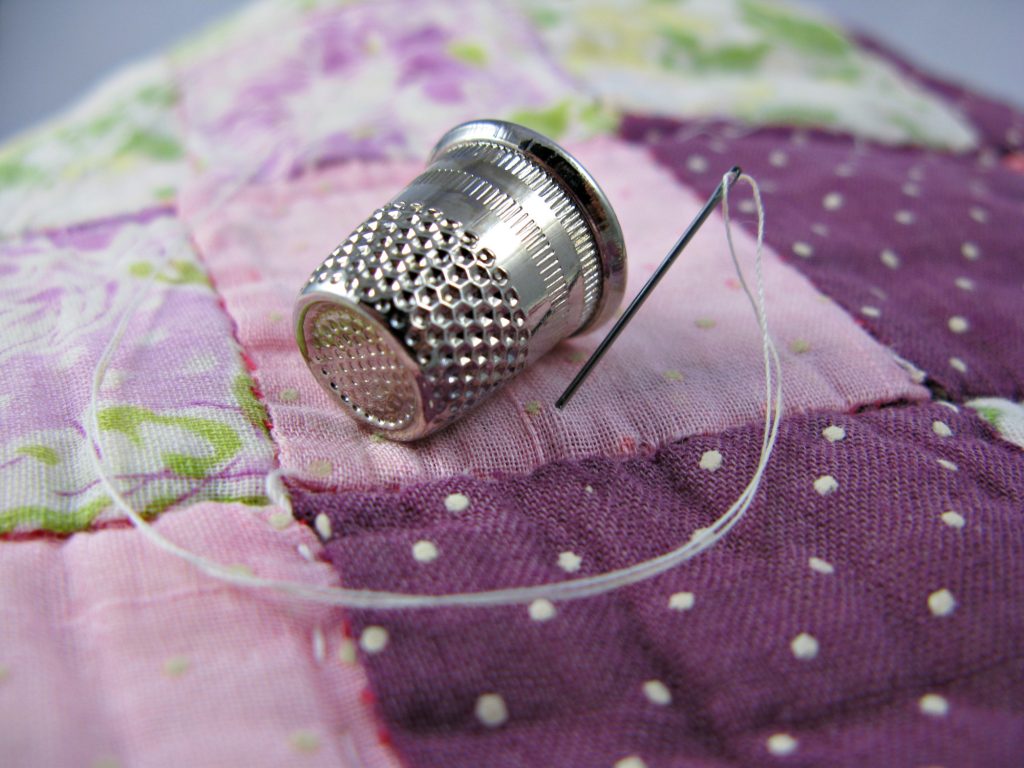 Quilting was once the pride of thrifty pioneer women. These days, they're becoming handy projects for the modern-day woman.
And we modern ladies love to be thrifty as well. But if you're new to the scene, gathering up all of the supplies and fabric takes some extra money we might not have lying around.
The nice thing is that making a quilt doesn't have to cost an arm and a leg. There are certain ways to cut back the costs and keep this craft both thrifty and beautiful.
Keep reading to learn more!
1. Repurpose Fabric
We all have clothes and bedding that we should have thrown away long ago but don't have the heart to do it yet. Well, when it comes time to find cheap quilting fabric, those are the best places to start looking.
Quilting is perfect for the recycle and reuse mentality.
The best part is that finding fabric within your closet ensures that the fabric is unique instead of generic.
2. Never Throw Away Fabric Scraps
Throughout a quilting project, you're bound to have many different fabric scraps leftover. Make sure to hang on to them for future projects!
You can come up with many interesting designs using up all of those fabric scraps. It'll push you to think outside the box and the result will be something you'd never have come up with on your own.
If the scraps are too small to work with, then save them for stuffing instead. That'll cut back on costs even more.
3. Stick to the Basics
There are a lot of unnecessary bells and whistles on the market these days. But it doesn't matter if you prefer to sew by hand or by a Fabric Bash Quilting machine. It's always best to keep to the basics.
This not only cuts back on costs for fancy equipment, but it also makes the entire process easier. If you're an experienced quilter, then branching out might be the right decision for you.
But if you're a quilter with a budget, then stick to only what you need.
4. Buy in Smaller Batches
When you're first starting out, it's far too easy to buy up every cute fabric you see. But this is not good practice for those of us on a budget.
You should still buy that inspirational fabric, but buy it in a smaller yard size. Instead of going with a full yard, get a quarter of a yard instead. You don't end up using as much fabric as you might first think.
Plus, if you ever end up needing more of one particular fabric, it's better to go back out and buy more instead of hoarding. You'll save space in your crafting room and you'll save money at the same time!
Making a Quilt Is the Perfect Way to Use Up Old Materials
Next time you go through some old clothes, save them! Some of those blouses might be the perfect material for making a quilt that is unique and catered to your style. After all, you've kept that blouse for this long, you must love the design.
Instead of throwing it away, use it as the star for your next quilting project. You'll never have to say goodbye to your favorite outfits again!
For more thrifty content, check out the rest of our blog!
Anything to Add? Leave a Comment!