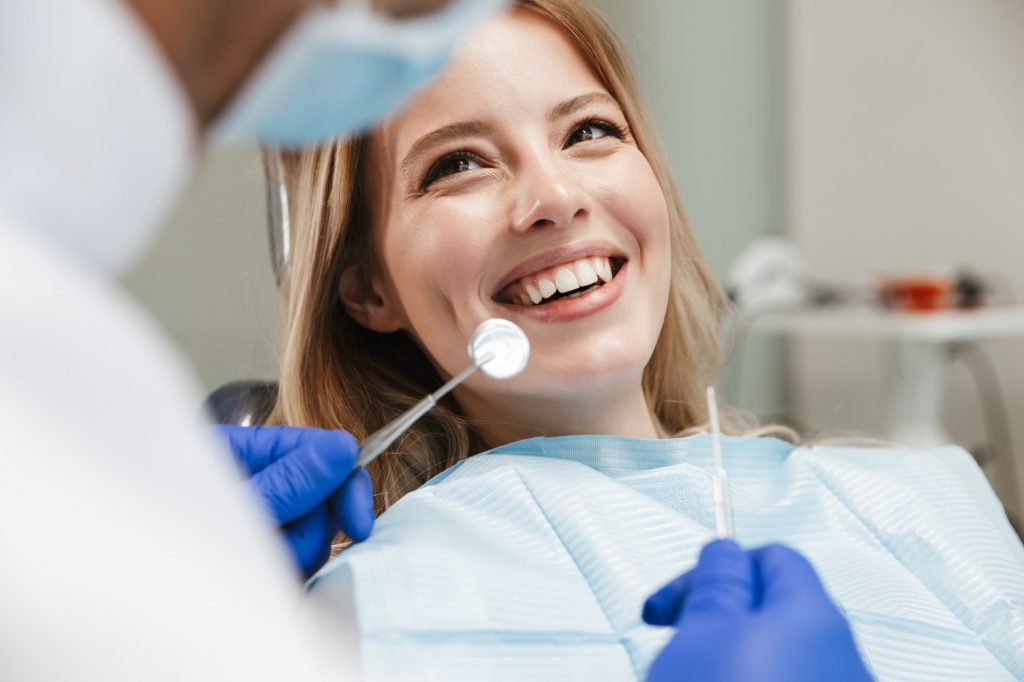 Only a little more than half (58 percent) of people report going to the dentist on a regular basis.
There are lots of reasons why people skip visiting the dentist. One of the most common, though, is the high cost of a lot of dental treatments.
Do you fall into this camp? Have you been putting off a trip to the dentist because you think you can't afford it?
If you answered "yes" to either of these questions, keep reading. Listed below are some tips that will help you make your dental care more affordable.
Factors that Affect the Cost of Dental Treatments
Before we get into the steps you can take to save money at the dentist, it helps to know why dental treatment costs what it does. There are a lot of factors that influence the price of treatment, including the following:
Type of Treatment Needed
Some dental treatments are more labor-intensive and time-consuming than others. As a result, their prices are higher.
If you need an involved treatment like a root canal or dental implants, you're going to pay more than you will for a regular cleaning or cavity filling.
Number of Treatments Needed
You also have to consider the number of treatments you need. If you need multiple procedures done, your dentist will have to charge you more because of the additional time and energy they have to spend working on your teeth. 
Oral Health Complications
Depending on the current state of your oral health, your dentist may have to put more time and effort into your teeth than they would with someone else.
Poor oral health can contribute to complications like infections and severe bleeding when the dentist starts to work on your teeth. If this happens, they'll have to spend more time and use more resources to take care of the issue.
Dental Practice Overhead Costs
One of the many factors that contribute to the price of dental treatment is the overhead costs associated with the dental clinic itself.
Dental overhead costs are already quite high due to office rents, the cost of paying employees, and the cost of equipment.
Remember, all the money you're paying for treatment isn't going straight into your dentist's pockets. Often, only a small portion of it actually goes to the dentist themselves.
Changes in Lab Prices
Every lab charges different rates for its services. One dentist might have to charge more than another to have molds or devices made, and the price is completely out of their control. 
Insurance Obstacles
In many cases, insurance companies don't cover as much as patients assume they will. More often than not, the assistance is minimal and doesn't make much of a dent in the total bill.
This isn't the dentist's fault. It's an insurance issue. However, a lack of insurance or poor insurance coverage can still keep a lot of people from seeking the care they need.
How to Save Money on Dental Treatments
Understand the factors that influence the cost of dental treatments can be very helpful when it comes to planning ahead and knowing about how much you'll have to pay before you head to the dentist. If you're not happy with the estimated price of treatment, though, there are a few different steps you can take to lower the cost.
Give these seven tips a try at your next dentist visit:
1. Get Regular Cleanings
There's a lot of truth to the adage "an ounce of prevention is worth a pound of cure." If you make it a priority to have your teeth cleaned on a regular basis, you can avoid many more serious and expensive treatments in the future.
2. Prioritize Treatments
If you need to have several treatments done and can't afford to pay for all of them at once, talk to your dentist about which ones are most important. Make those the top priority and schedule the rest for a later date so you have time to save for them.
3. Invest in Dental Discount Plans 
If you don't have dental insurance, you can still save money on dental services by purchasing a dental discount plan.
Many dentists offer a plan that allows you to receive a variety of basic services for a flat fee. Find out if your dentist offers any kind of program like this, and take advantage of it if possible.
4. Ask About Cash Discounts
Sometimes, your dentist will also give you a discount if you pay for your treatment upfront in cash.
This saves them from having to deal with the administrative headaches of filing insurance claims. As a result, they may be willing to work with you and charge less if you can pay for your treatment then and there.
5. Consider Payment Plans
If you can't afford to pay for your entire treatment at the time of service, ask your dentist if they can set up some kind of payment plan for you. Many dentists provide this option and charge low interest rates or no interest if you pay for the treatment within a specific period.
6. Practice Good Oral Hygiene
Again, prevention makes a big difference when it comes to the cost of treatment. If you make your oral hygiene a priority and brush and floss on a regular basis, you'll be less likely to need expensive treatments.
7. Ask Questions First
Finally, be sure to ask questions about the cost of treatment before you go in for your appointment.
Find out how much routine things like x-rays will cost and find out what you can skip in order to bring the price of treatment down.
If you need special devices made, ask how much things like mouthguards or clear retainers cost ahead of time so you can start saving for them.
Start Saving Money Today
If you've been putting off going to the dentist because you're worried about how much your dental treatments will cost, you're in luck.
These tips can help you get the care you need without having to spend an arm and a leg. Keep them in mind as you schedule your next appointment so you can avoid paying more than is necessary.
Do you want to learn more about how to save money on other dental and healthcare treatments? If so, check out the Health and Fitness section of our site today for additional information.
Anything to Add? Leave a Comment!