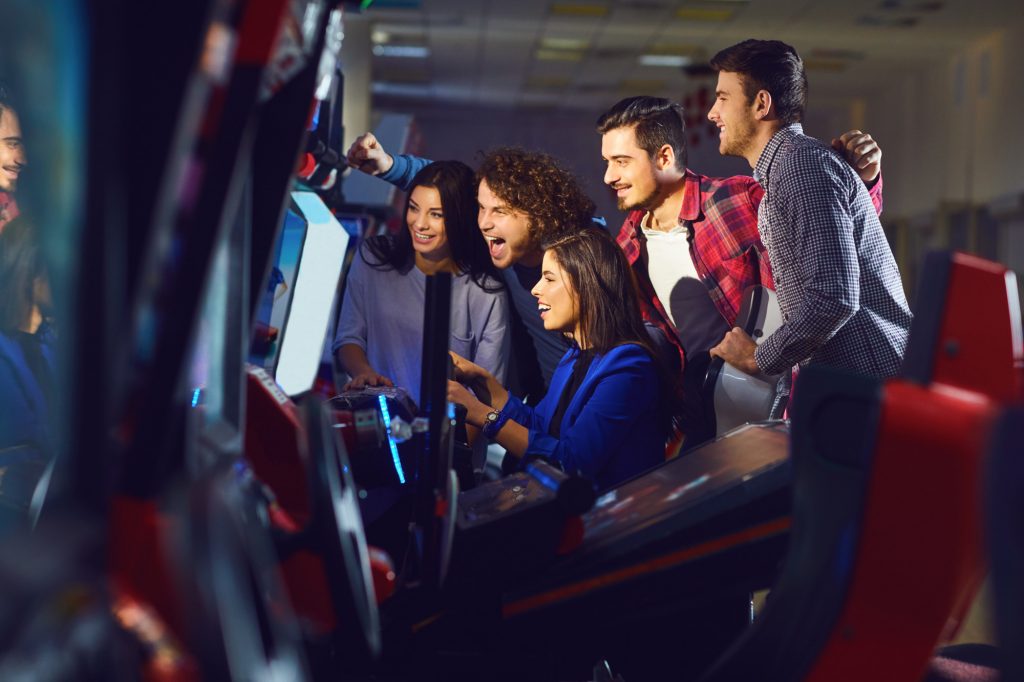 We've all been there before.
It's the weekend and you have plenty of free time on your hands, but no real plans. You don't want to spend a lot of money doing something that might not even be all that fun, but you don't want to sit around doing nothing, either. 
Luckily, there are tons of cheap things to do on any weekend that are sure to be a good time!
In need of something that isn't costly that you can do with a group of friends? Or something fun that you can do by yourself at the house?
No matter your situation, worry no longer because we're here to help!
In this article, we'll discuss 9 things to do on the weekend that won't cost you a ton of money but will still provide you and your friends with a ton of fun.
Now then, let's get started!
1. Host a Movie Night
Going to the theatre to see a new movie can be quite costly. Once you've paid for your ticket, some snacks, maybe even a soda, you've often spent a pretty penny just to see a movie that may or may not be any good. 
Well, you can get a very similar but far less expensive experience in your own home by hosting your very own private movie night! Rent a movie, or watch an old favorite that you already own, on your big screen at home.
Make some snacks, or go get a few bags of candy and other treats from the grocery store, and invite some friends to join you. You and your friends can have fun together on the cheap by staying at home and having a movie night party together. 
2. Take a Hike
Getting outside and enjoying what mother nature has to offer is often free and a great way to spend your time. 
Assuming the weather is right, getting outside and hiking with a friend or two is the perfect way to spend any weekend. And on top of having a good time, you'll be practicing good health, too, which is always a good thing.
3. Check out the Arcade
Finding a local arcade can be a bit tough in 2019. But if you are fortunate enough to live in an area where there's a fun spot to play some games, consider checking it out this weekend.
Grab a couple of friends and have a competition to see who can get the best overall score on various games. The person with the highest score gets bragging rights until the next time you guys visit the arcade. 
4. Play Some Games at Home
If you don't have an arcade nearby, but still want to get your game on with your friends, play a home console or even go old school and break out the board games! You can make it a competition, or just play for fun.
And if your friends aren't local, online gaming is a great way to play with your buddies.
5. Do an Escape Room
You've probably noticed that escape rooms are all the rage right now, with new locations popping up in your area all the time.
Well, it doesn't cost much to load up a car with your friends and take on the nearest escape room challenge near you. Navigating your way through a revolutionary war escape room, or another themed adventure is a great way to learn about yourself and your friends while having fun in the process.
6. Get Crafty in the Kitchen
If you're someone who can handle yourself in the kitchen, head to the grocery store and pick up any ingredients you need to cook something delicious.
Turn up the music and jam out while you get your bake on with your pals. Whether it's something sweet, or a delicious meal, you'll have a ton of fun cooking something with your friends or family.
7. Do Some Spring Cleaning
Sure, cleaning all day might not be your idea of fun. But a productive Saturday or Sunday where you not only get things cleaned and organized but find things to get rid of isn't a bad way to spend your time.
And once you're done, you'll have a home that feels warm and welcoming, which makes it all worth it in the end. 
8. Learn a New Skill
Thanks to the internet, it's never been easier to learn a new skill in just a few short days. From YouTube tutorials to sites like Skillshare, you can easily and quickly pick up a new skill in a few hours.
So whether you want to start your journey to learning a new language, or pick up an instrument for the first time, consider trying to learn a new skill this weekend.
9. Create a Dream Board
Last but not least, one of the coolest (and most fun) things you can do this weekend is to create a dream board. Using the dream board, you can set goals, both short term and long term, that you will aim to achieve over time.
This is something that a lot of people do, and it can really help you find happiness and success in your personal and professional life.
Try These Fun Things to Do on the Weekend
Well, there you have it! Those are 9 cheap things to do on the weekend that are sure to be a good time! So whether you're rolling solo, or hanging with your friends, you'll be sure to have a good time doing anything on this list!
Remember, you can have a movie night experience at home and save a ton of cash. Or you can do something for yourself and by yourself, like creating a dream board or learning a new skill, and still have fun. 
Looking for more tips on how to live frugally? Check out our blog!
Anything to Add? Leave a Comment!