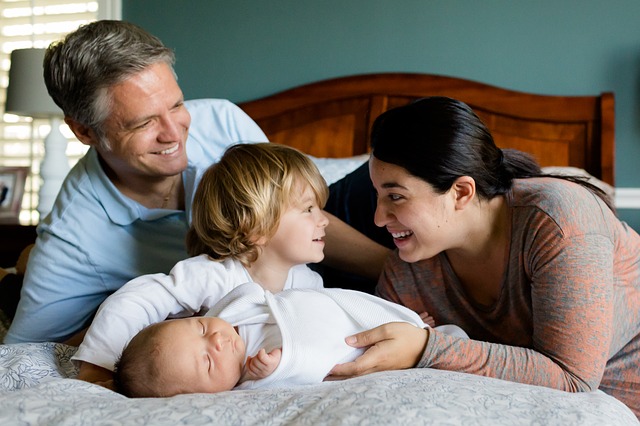 Do you feel caught between a rock and a hard place? Is the rock your children and the hard place your parents? If so, then you might be a member of the sandwich generation. 
The sandwich generation is made up of adults who are raising children and taking care of their aging parents at the same time. And the result can be a bit squashing. The feeling of being squished between both lives is a sure sign that you're dealing with sandwich-generation stress. 
Although providing for both your children and parents leaves you feeling overwhelmed, there are ways to cope. Continue reading for 7 ways to cope with the stress and start feeling better today.
1. Don't Forget to Focus on Yourself
Before you can care for someone else, you must first care for yourself. Practicing good self-care should be your number one priority when feeling caught in the middle. When you're feeling good and happy, others around you can sense it.
And they will feel the same way. To do this, you need to have a healthy work-life balance. Don't take on more than you can handle. 
Remember to keep in touch with friends. Having a healthy social life is a great way to relieve some of that stress. And don't forget to prepare for your own retirement. 
Plan ahead so that when it's your time to retire, you're not in the same situation.
2. It's Okay to Ask for Help
Don't be afraid to ask for help. Trying to care for both your children and parents is a lot of work. And it won't come as a surprise to anyone if you need help. 
If you have siblings, consider asking them to share shifts with you. Or, have them step in when you need that extra helping hand. It's also worth a shot to have open communication with your employer about your situation.
Your employer may be able to work with you by providing family-leave or a more flexible schedule. But for when things get really tough, it's never a bad idea to hire help. You can bring in a part-time nanny to help watch the kids while you take your parent to the doctors. 
Or, you might consider hiring a senior-care aid to take your parent to the grocery store while you stay at home and help your children with homework. Senior aids are trained and know how to properly help the elderly who may need extra memory care and other senior-related conditions.
3. Get the Children Involved
Just because your children are younger, doesn't mean they can't lend a helping hand. Put together a list of chores for each child to do around the house. This can help you out more than you think. 
If your children are older and still live with you, ask them to start contributing financially. If they no longer live with you, you can still ask them for support when they have a free moment. And always keep some form of open-communication with them at any age.
Explaining to your children the situation in an age-appropriate way is a good way to help everyone understand what's going on and how to help.
4. Get More Sleep 
Always remember to get more sleep. Aim for 7-8 hours of sleep each night. Not having the proper amount of rest can lead to irritation during the day.
A good amount of sleep is not only important to your physical health but it's important to your mental health as well. And getting a good night's sleep ensures that you'll be refreshed and ready for the obstacles of the new day.
5. Eat Healthier & Exercise
Along with sleep, you also need to practice healthy eating and exercising habits. Foods that are high in bad fats and sugars make you feel more tired throughout the day. Consume foods that are antioxidant and vitamin-rich. 
These types of foods are mostly vegetables and fruits. And they're great for supporting your immune system. Eat high in fiber foods as well, which will satisfy your hunger. 
And aim to put aside at least 30 minutes each day for exercise. Having a healthy diet and healthy exercise routine keeps your body energized and up for any task.
6. Set Up a Care Plan & Prioritize
It's crucial to make a list of what things are most important. Be ready to let go of the things that are not. You can't tackle everything in one day. 
Put off the least important things for a later date. And develop a care plan. But don't do it alone.
Be sure to involve your parents and other family members living in the house when putting the care plan in place. Everyone's input is vital to a successful care plan. 
7. Spend Quality Family Time
You don't want your spouse or children to feel left out. So remember to always make time throughout your week for them. And spending quality time with the whole family, children and parents included, is more than important. 
The stress that you take on every day is for your family. They are what's most important in your life. Take time to have family-fun days where everyone can relax and enjoy one another's company. 
To ensure that you don't forget to set this time aside, preschedule family-date nights. This way you know ahead of time that specific night and time is dedicated to pure family bonding.
Relieve the Stress of Caring for Children and Parents 
Caring for both your children and parents is a lot of weight to carry. But in the end, it's worth it because your family is what matters most. You might not be able to change the situation that you're in. 
But you can change how you cope with the stress. Keep these 7 tips in mind and live a less stressful sandwich generation life. And when you're ready to plan those family nights, you can check out 5 fun decorating ideas for a backyard family party here!
Anything to Add? Leave a Comment!