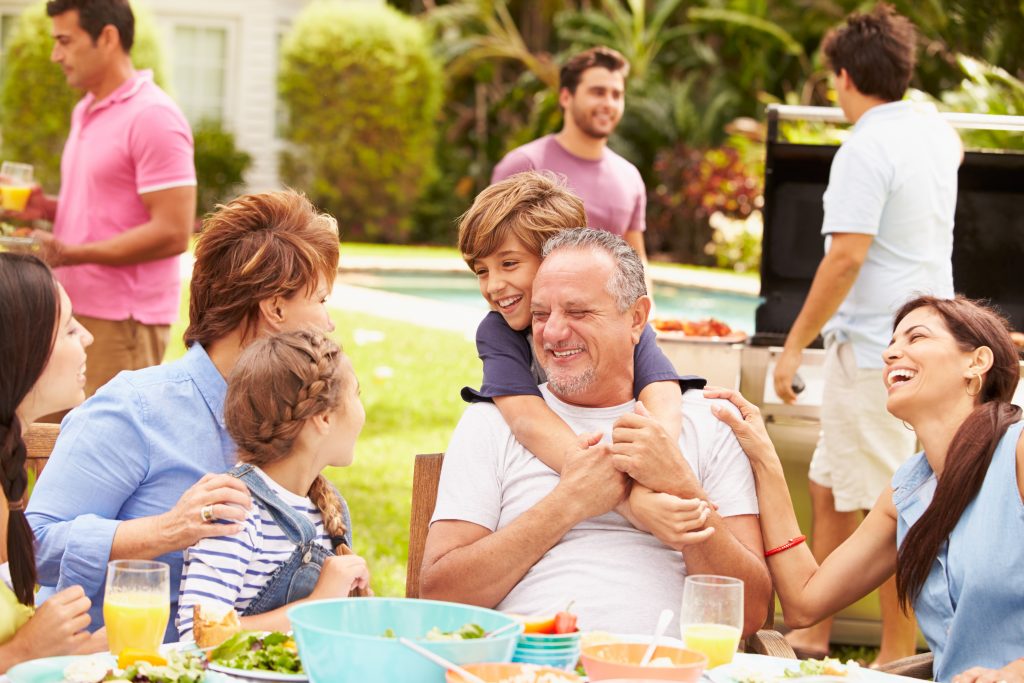 While going to parties isn't for everyone, some people are natural born hosts. If you're one of those people, you're going to love the idea of having people over in your backyard to enjoy some food and drink on a summer day. Hosting a family party or just having friends over requires some clever backyard decorating ideas if you want to impress people.
Here are five ideas to try out before your next big gathering.
1. Keep It Classy
If you want to get people excited about your next party, make every party at your house as classy as can be. Life can be busy and messy but when you're able to spend time with friends and feel special, you get more out of your time together. One of the ways to make your friends and family feel special it so roll out the red carpet in clever ways during a backyard party.
Even if everyone's in shorts and t-shirts, some moody lighting set with candles goes a long way. It's cheap and easy to put votives in a jar and place them inside open white paper bags. This method lights way on a dark path and can lead people from the parking area to your outdoor space.
Add more candles all around your backyard area. Get metal tables and chairs instead of plastic if possible. Make sure the cushions for the chairs are nice and clean and everyone will take the party more seriously.
The more you put into the efforts to class up your backyard, the more fun you'll have. Metal tables and chairs last longer and look better year after year if you invest in quality.
2. Choose The Right Lighting
Lighting is important as noted above and if you're having an evening party or a party that turns from day to night, candles aren't always possible. Candles are finicky and take a lot of time to set up, so that might not be the direction to go for a party that drags from day to night.
Getting some outdoor lighting that's either solar powered or plugs in could make the transition easier. Solar powered lighting is going to start coming on as soon as the sun starts to go down which means the transition will be seamless. However, if you're looking for a string lighting setup to demarcate your space, you'll have to plug that in.
There are lots of lighting solutions that plug-in but stay safe from shorting out or starting a fire. Birddog Lighting has lots of examples for outdoor string lights that you can hang up everywhere. When you think of string lights, you might just think of Christmas lights, which can be nice but don't always serve the same purpose as high-end outdoor lights.
3. Make It Tropical
When you're looking to have a permanent theme to your backyard for future parties, go with a colorful tropical theme. There are so many great ways to decorate your backyard to have a getaway whenever you want but a tropical decor could get you in the mood quickly.
Choose lots of colorful decorations to put around starting with multicolored lighting. Add some furniture that shows off the color scheme that you're looking for. Choose pinks, sky blue, and orange to bring the tropical look alive.
If you have a fence surrounding your backyard, painting it in one of several of these colors might inspire your guests to get into the mood. Consider painting in sections of choosing a pattern to paint the pickets of your fence in. 
Adding tiki torches helps you to light the outdoor space while also keeping insects away while your guests are having fun. If you're going to have long parties into the evening, these torches stay lit for hours at a time, well into the evening hours that you'll be hosting your party in.
4. How About a Theater?
If you're living in a nice climate, you might have access to your backyard all year round. Even if you have an enclosed space that you enjoy your backyard from for part of the year, you can still make use of the space.
With a projector, you could throw a large image out onto a wall or a building next to you. So long as you're not shooting the image into anyone's window, no one will be bothered by your projector.
Invite friends and neighbors on and watch the latest releases on Netflix or some old DVDs with the right setup. Move your speakers into your porch during colder months or bring them out onto the lawn in warmer months. Make some popcorn and get comfortable enjoying some quality time with friends and family.
5. Make It Quirky
If you're open to a lot of different styles, you could get strange and quirky with your outdoor setup. One of the ways you could make it interesting is by collecting a lot of strange, colorful, but interesting outdoor ornaments.
A few gnomes here and some pink flamingoes there makes a lawn look odd and fun. If having a good time is what your backyard is all about, you could throw the rules of decor out the window and just pick up things that look interesting to you. Some vintage lawn furniture, old birdbaths, and fountains will give your backyard a magical and quirky vibe that'll keep people coming back.
Backyard Decorating Ideas Should Be All Your Own
When you're trying to think of backyard decorating ideas, don't tear your hair out. It's important for you to have ideas that are fun to you since you're the one who has to live there every day. Even if you're just decorating for a single summer event, think carefully about how you would want to feel to make sure you share that with guests.
If you're tasked with the challenge of putting together a sweet 16 birthday party, check out our guide for tips to make it easier.
Anything to Add? Leave a Comment!