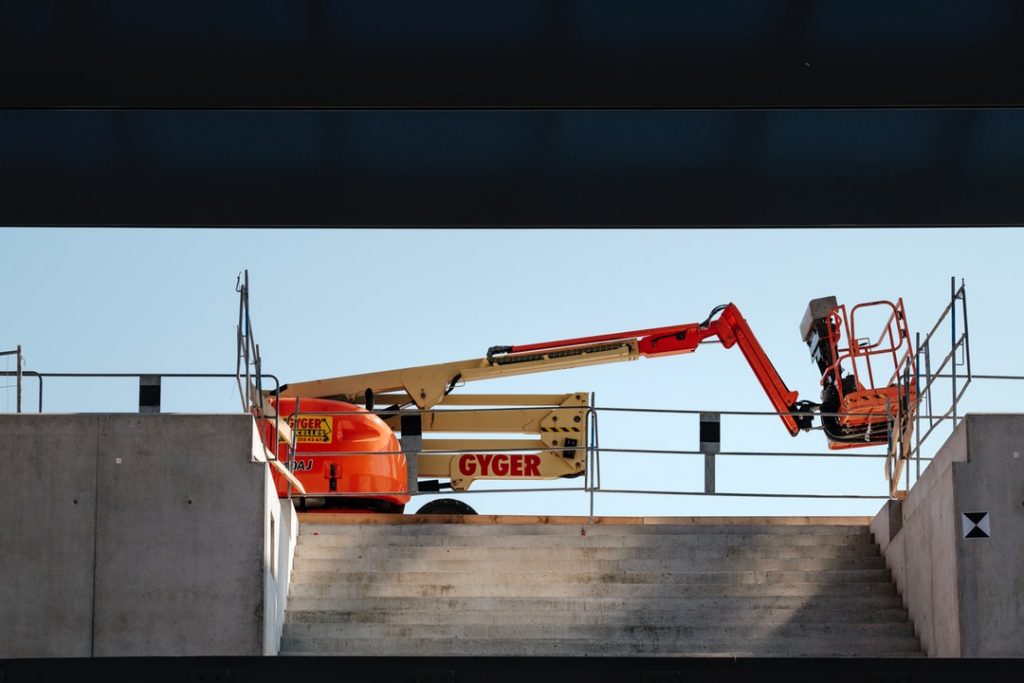 There are about 700,000 construction companies in the U.S. today. And almost all of them spend tens of thousands, if not hundreds of thousands, of dollars on construction equipment each and every year.
A single piece of equipment like a backhoe can start at $85,000 and go all the way up to $150,000. And that's just one of the many, many pieces of equipment that you need to run a successful construction business.
Whether you're the owner of a construction company and you're looking to save money on equipment or you're just an average Joe tackling construction jobs on your property, there are ways you can cut your equipment costs.
You can get access to the equipment you need without blowing your budget.
Here are 15 easy ways to do it.
1. Consider What Equipment You Need
There are all kinds of heavy equipment that construction companies can buy. Some examples include:
Excavators
Bulldozers
Loaders
Cranes
Compactors
Dump trucks
Pavers
But here's the thing: Not every construction company needs all of this equipment!
In fact, there's a good chance that your company doesn't need a lot of the construction equipment that you're thinking about buying.
Instead of spending a fortune snatching up every possible piece of equipment, limit purchases to what you need. This will prevent you from putting yourself into a huge hole to pay for a bunch of equipment that you're not even using to its full potential.
2. Rent Equipment Rather Than Buying It
Is there a piece of construction equipment that you need every so often when you're working on projects?
Instead of running out and buying, say, a bulldozer or a crane, rent that kind of equipment as needed. This will help you avoid having to pay to store and maintain it while also saving you from the huge bill that you'll get when you buy it in the first place.
3. See If Leasing Equipment Makes Sense
If you don't have the funds to buy an expensive piece of equipment for your company but you know that you're going to need it for more than a few days, leasing is another great option.
Leasing will allow you to take ownership of a piece of equipment for a set period of time for much less than you would pay to own it. And once the lease period is up, all you'll have to do is return the equipment to the company you leased it from and move on.
4. Borrow Equipment From Other Companies
The construction industry is very competitive, so you're not going to be buddy-buddy with too many other construction owners. You will, after all, be bidding against one another when jobs come up in your community.
This means you're going to have a hard time convincing a construction company that works across town to let you borrow one of their larger pieces of equipment. But you might stand a chance if you ask for something smaller like an air compressor.
For as competitive as the construction industry is, those people inside of it often tend to look out for one another. Use that to your advantage and borrow equipment from your fellow construction workers when you can.
5. Purchase Used Equipment Over New Equipment
In almost all walks of life, you can save money by buying something that's used over something that's new. This goes for everything from cars and couches to big-screen TVs and, yes, construction equipment.
Before you sign on the dotted line and agree to buy a fancy new excavator for your company, think about if you really need a new model. A used model might do the same exact job at a fraction of the cost.
6. Sell Old Equipment to Buy New Equipment
Do you have old equipment that you don't use anymore lying around on your construction company's property? Rather than letting it rot, why not turn it into a pile of cash that you can use to buy, rent, or lease new equipment?
If you notice that you haven't used the dump truck behind your office in more than a year now, stop holding on to it "just in case." Slap a "For Sale" sign on it and turn a profit on it so that you can get your hands on equipment you'll use.
7. Monitor Sales on Equipment
You shouldn't necessarily run around buying up construction equipment that you'll never use just because you find a great deal for it. But you should keep your eyes peeled for discounts on equipment at almost all times.
You might be fine with renting a crane for now. But if you've noticed that you're renting cranes more and more often these days, you might want to strike while the iron is hot if you happen to come across a crane that's on sale.
8. Inspect Equipment Before Using It
Up until this point, we've talked a lot about ways to save money on construction equipment when you're buying, renting, or leasing it. But it's important to remember that you can also save money on equipment you already own.
The first way you can do it is by inspecting your equipment each and every time you use it. Before you fire up a backhoe or load up a loader, perform a thorough inspection on it to make sure there aren't any issues with it.
You can prevent small issues with your equipment from turning into large issues by taking this approach.
9. Maintain Equipment on a Regular Basis
In addition to inspecting your equipment prior to using it, you should also get into the habit of maintaining it on a regular basis.
Read through the owner's manuals for your equipment and see what different manufacturers recommend as far as maintenance is concerned. By maintaining your equipment, you'll make it last a lot longer and avoid having to replace it sooner than you should have to.
10. Train Employees on How to Use Equipment
Even though your construction employees have earned certifications to operate different equipment, you should still make it a point to train them on the ins and outs of your specific equipment.
Set up a training course for each piece of equipment you use and put your employees through it before you let them climb on it.
11. Stay Safe When Operating Equipment
While you're training your employees to work on your construction equipment, you should also show them the safety precautions they'll need to take when using it. Reinforce the importance of safety over and over again to those who work for you.
If your workers aren't safe on your equipment, there's a decent chance your equipment could be put into risky situations. This could result in damage to your equipment and force you to make expensive repairs. 
12. Store Equipment in the Proper Places
When you're not using your equipment, avoid leaving it out in the open where it'll be exposed to the elements.
This won't be possible with, say, a crane. But you should make every effort to get any equipment that can fit into a garage or another covered storage area inside of it. This will stop rain, snow, hail, sun, wind, and more from doing damage to your equipment when you're not using it.
By storing your equipment, you'll also reduce the chances of it getting stolen or vandalized.
13. Keep Accurate Equipment Records
If you only have a few pieces of construction equipment right now, you might not have a hard time keeping track of how often they're being used and when they're being maintained.
But as your equipment fleet grows, it'll become more difficult to monitor what has been maintained and what hasn't. You'll also struggle to keep up with how many hours you're putting on your equipment.
Do your best to keep accurate equipment records. It'll ensure you don't miss doing maintenance and help you later when you go to sell old equipment. 
14. Limit Equipment-Related Waste
Are your employees allowing your equipment to idle a little too often? Are they burning through way more gas and oil than they should? Or are they using equipment for something other than its intended purpose?
This all adds up to a lot of wasted time and resources. By limiting waste, you can cut your operational costs and steer clear of having to replace any equipment ahead of schedule.
15. Invest in New Equipment at the Right Times
If your construction company experienced a down year in 2018, it's probably not the right time to break out your checkbook and buy a bunch of new equipment. But if you had a banner year in 2018 and want to keep the momentum going, that sounds like a good excuse to invest in new equipment.
You can save money by picking your spots and spending when you can afford to do it. You'll make better decisions when it doesn't feel like your back is up against the wall.
Start Saving Money on Construction Equipment Today
On a global level, the construction industry is worth more than $10 trillion (yes, trillion with a t!). And that might lead you to believe that construction companies don't have to concern themselves with saving money.
But that couldn't be further from the truth.
Construction companies need to watch their spending, especially when it comes to construction equipment. They could find themselves in the red year after year if they don't.
Check out our blog for tips on how construction companies can promote their businesses without breaking the bank.
Anything to Add? Leave a Comment!