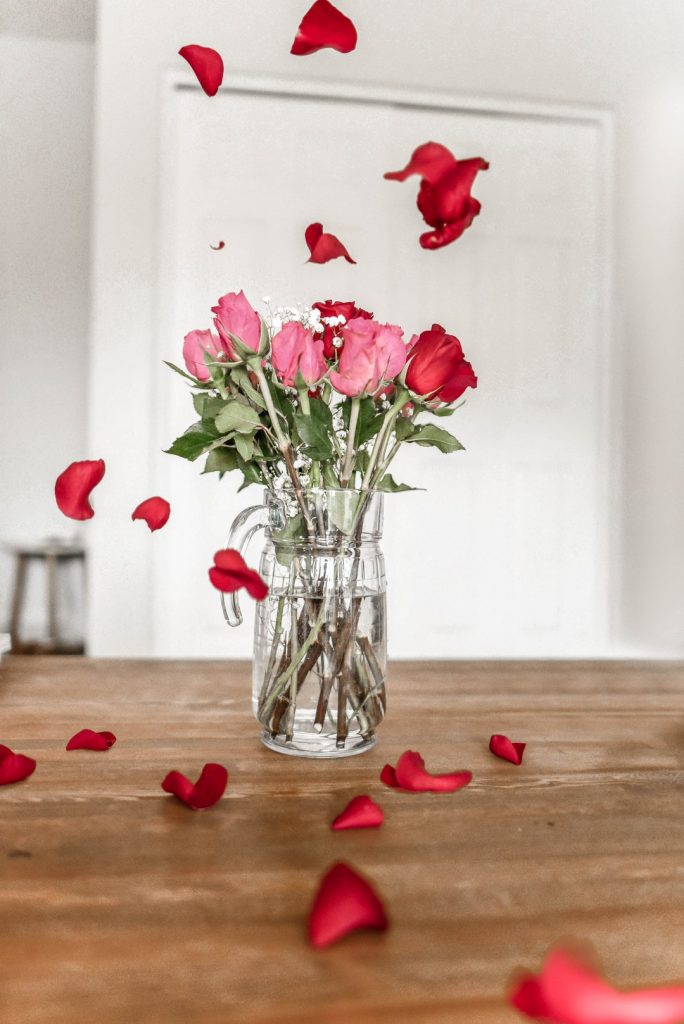 The average American spends more than one hundred and forty dollars on Valentine's Day. 
It's nice to celebrate the one you love, but you don't actually have to spend a fortune to do it. Valentine's Day should be more about expressing your feelings, and there are lots of cheap personalized gifts that can help you do that. 
The best gift ideas are the ones that are meaningful. You don't have to break the bank to show the person that you love how much you love them. It's exciting to celebrate, but it's important to keep in mind that Valentine's Day is just one day.
You don't want to blow your entire budget. 
Below, we're sharing ideas for cheap gifts that will still blow your partner away.
Read on to learn more, so that you can actually have fun shopping for presents and won't have to worry about going over budget. 
1. A Custom Grill Kit
If your boyfriend or husband is the master of the barbecue, one of the best gift ideas for men is to put together a custom grill kit. There are lots of inexpensive grilling accessories that you can put together to create a thoughtful gift. 
You can find cheap aprons that you can customize with a thoughtful phrase or your man's name. Bundle that together with skewers, a koozie for keeping beer cold while your man is grilling, and other cheap accessories. 
2. A Magazine Subscription 
No matter what your partner's interests are, there is almost certainly a magazine for that. Getting a magazine subscription is one of the best cheap gift ideas.
You buy it once, but it's a gift that will last an entire year. Your significant other will get to enjoy it each month, as a new magazine is delivered. 
If you want to have something physical to give on Valentine's Day, you can wrap up that month's edition of the magazine, and include a note that explains the real present is a year-long subscription. 
3. Make a Special Meal 
Not all presents come wrapped up in a box.
Making your partner a special meal is one of the best cheap personalized gifts. The only thing you'll be paying for is the ingredients and maybe a nice bottle of wine to go with your meal. 
It's important to remember that just because it is a Valentine's Day meal doesn't mean you have to make something super fancy or expensive. It's more about surprising your partner with their favorite foods, whether that's a grilled cheese sandwich or a perfectly cooked steak. 
4. Romantic Coupons
Creating custom coupons is one of the most classic Valentine's Day gift ideas. There are so many different ways to personalize the coupons so that you are creating a completely unique experience for your loved one. 
Coupons for romantic gestures or signs of affection are standard to include, but you can also make other coupons that are more creative.
For example, you could include a coupon that entitles your partner to be in charge of the remote for the entire day, or one that agrees you'll try whatever restaurant they pick for dinner. 
5. A Custom Canvas Tote
Shopping for groceries and running errands is not usually the most romantic activity, but a custom canvas tote can make it more exciting. It's also one of the simplest but sweetest cheap gift ideas.
You can order canvas totes online that come customized with a saying or quote that has meaning to you and your partner. You can also go the DIY route by ordering a plain custom tote that you paint a saying or decoration on yourself. 
6. Propose With A Beautiful Engagement Ring
There is nothing more romantic than a Valentine's Day proposal. You don't have to spend a fortune on a diamond ring to make it possible. More and more couples are moving away from traditional diamond rings in favor of cubic zirconia.
Cubic zirconia engagements rings are one of the best gift ideas for women because you can customize the ring of your partner's dreams without blowing your entire budget. Take the time to learn more about cubic zirconia, and you'll be convinced that a cubic zirconia ring is right for your Valentine's Day proposal. 
7. A Relaxing Bath Kit
If your girlfriend or wife is always working hard, she'll appreciate having some time to herself to relax. You can show her that you appreciate her hustle by putting together a kit of relaxing bath products. It's one of the best cheap personalized gifts for someone who's always on the go. 
Find a cheap basket, and fill it with bath time essentials, including bubble bath, a scented candle, and a bottle of her favorite moisturizing lotion. 
8. Go Green with a Plant
Flowers are a pretty standard Valentine's Day gift, but buying a bouquet can be a risk. You may not have the same taste in flowers as your partner, and you can never be sure how long they're going to last. 
Giving a simple green plant is a better option. Everyone loves to have greenery around the house, and there are lots of options, like succulents, that last a long time and don't require a lot of maintenance. 
9. A Journal 
Part of being in a relationship is communicating, but it's also important for each partner to keep some thoughts to themselves. Giving your partner a simple but elegant leather journal is one of the best cheap gift ideas.
It shows that you respect them as a person, and recognize their need to have some things for themselves. 
10. A Board Game 
Playing board games is a great way for couples to bond. You can play each other for a little friendly competition or can invite other couples over for a game night where you form a team. 
New board games come out every year, so you can make gifting one a Valentine's Day tradition that you return to year after year. 
Want More Ideas for Cheap Gifts for Valentine's Day? 
It's true that money doesn't buy happiness, and it also doesn't buy love. There are so many romantic cheap gifts that can send the right message to the one you love, without blowing your budget. 
For more cheap gift ideas, please browse the blog. 
Anything to Add? Leave a Comment!