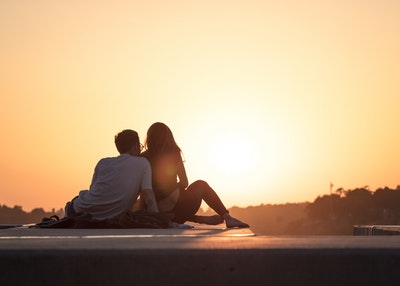 The average honeymoon cost is about $4,466. If you're planning your honeymoon, this steep amount can make a huge dent in your wallet — especially when you have pay for your wedding, too.
It can be tough to manage your finances while simultaneously preparing for your wedding. Fortunately, with the right research and planning, you can save money on your exciting excursion. 
Here are some tips to help you plan a honeymoon on a budget: 
1. Choose the Right Destination
While you might dream of taking a trip to an expensive destination like Honolulu or Rome, you'll have to rethink your plans. Many locations aren't ideal for having honeymoons on a budget. There are plenty of other affordable travel options that are still just as beautiful and romantic. 
If you want to travel outside of the country, keep exchange rates in mind. Some countries also have a lower exchange rate, making it much less expensive for travel there.
2. Start a Registry
Online registries allow couples to collect money for their budget honeymoon. You can also create a registry through travel agencies, and they'll apply it directly to the trip you're planning. 
Friends and family members can contribute money to certain aspects of your trip. For example, if you want to have a massage on your honeymoon, someone can gift you the money for that event. 
3. Take a Road Trip
Let's face it: airfare is way too expensive when you have a strict honeymoon budget. Why not avoid flying altogether? Destinations that are closer to home can still be just as exciting as international or cross-country locations.
Road trips can also be a great way to spend time with your spouse. You'll both be able to explore the country and take in all the tourist attractions on the way to your destination. 
4. Go on a Cruise
Cruise lines often offer discounts and special packages that you should definitely take advantage of. Touring different countries and experiencing the luxuries on the cruise ship can make your honeymoon extra memorable. Plus, you won't be shelling out money for hotels, or transportation — all of that and more is included in your cruise. 
You should also consider embarking on a cruise around the gorgeous Galapagos Islands. Check out this great resource for more information about traveling to the Galapagos.  
5. Use Your Reward Points 
Don't forget to apply the reward points that you've gained with your credit card when you're paying for all of your expenses. When you plan accordingly, you can earn plenty of points to use for your big trip. Use these points to pay for your airfare, hotel stay, and car rental. 
6. Stay at an All-Inclusive Hotel
All-inclusive hotels have a ton of great benefits when you're preparing cheap honeymoon ideas and travel plans. Simply paying one price can cover almost everything that your hotel offers. This can include your food, drinks, entertainment, activities, tips, tours and more. 
If you plan on eating and drinking a lot on your honeymoon, you should go for an all-inclusive resort where your food and drink costs are included. But if you're on a strict diet, it might not be worth it to choose an all-inclusive hotel. 
All-inclusive packages can change depending on what hotel you stay at. Make sure to ask specific questions about what your hotel offers. 
7. Travel at the Best Times
Remember that you don't have to leave for your honeymoon on the day after your wedding. Many couples plan a shorter honeymoon right after their wedding instead and opt to go on their real honeymoon months later. 
Waiting to go on your honeymoon can help you save a lot of cash since hotel and flight prices vary each season. Simply traveling during the right season can result in cheaper airfare, hotel costs, and can help you avoid crowds at your destination. 
You should also consider staying at resorts on weekdays, and in cities on weekends. Since most travelers do the exact opposite, you'll face fewer crowds and cheaper costs. 
8. Tell the Hotel That You're on a Honeymoon
Letting a hotel in on the fact that you're newlyweds can actually help you save money. Hotels often have free specials for honeymooners and may even offer room upgrades. While some hotels don't offer newlywed deals, it can't hurt to ask. 
This isn't just limited to hotels, either. You can even tell your bartender or an airport employee that you're on a honeymoon. You might even get a free round of drinks or an upgrade to first-class. 
9. Choose the Cheapest Hotel Rooms
You might want the most luxurious room with a beautiful view, but these tend to be the most expensive. Most hotels tend to increase the price of rooms that overlook a beach or landscape. 
Saving money on your wedding and honeymoon comes down to your location and the amenities you choose to have. Sacrificing a room with a view won't ruin your honeymoon. You'll be outside exploring during most of your honeymoon, anyway. 
10. Hire a Travel Agent
You might be reluctant to spend extra cash on hiring a travel agent, but it's usually worth it. In between planning your wedding, you might not have time to get your honeymoon set up. That's where a travel agent comes in. 
With their many years of experience, they can help you plan a honeymoon that fits your budget. They specialize in finding the best deals for your trip. They can easily get you affordable rates on your airfare, hotel, and car rental. Travel agents can even book your excursions and honeymoon activities. 
The Bottom Line: Honeymoon on a Budget
Weddings and honeymoons can be outrageously expensive if you don't plan out your finances in advance. Taking the time to shop around and do some research on airfare and hotels can end up saving you a lot of cash. If you're looking to have a honeymoon on a budget, you shouldn't skip out on any of these steps. 
Looking to save even more on your wedding plans? Check out these tips on choosing an affordable venue for your wedding. 
Anything to Add? Leave a Comment!