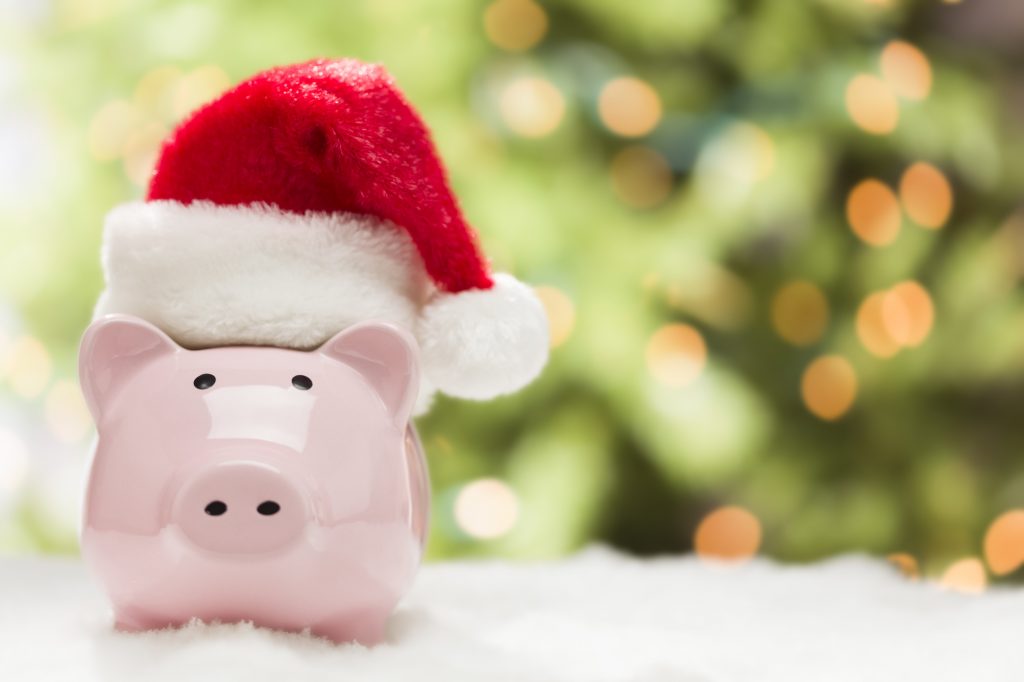 Black Friday and Cyber Monday get all the shine for having fantastic deals for shoppers, but there's a lesser known time of the year where you can also find some great savings. If you can manage to peel yourself away from the eggnog and gingerbread cookies, stores have some fantastic after Christmas sales. 
Stores are trying to clear out their end-of-year inventory in the week between Christmas and New Year's, and at the beginning of the year, you might be able to catch some celebratory sales. 
If you've got some gift cards that you're excited to spend, check out this guide to finding the best after Christmas sales. 
Don't Shop by Brand
If you want to find the best sales, you've got to keep your options open. Only looking for sales in certain brands will limit your options. 
This is doubly important if you're looking for sales from huge brands. For example, Apple knows that it will sell its MacBook Pro literally any day of the year. It doesn't need to have a huge sale after Christmas. 
Department stores, on the other hand, are trying to move inventory before the end of the year. Smaller businesses could also be offering sales in order to compete with their larger competitors.  
Skipping Zales and heading over to The Diamond Registry, for example, can save you a ton of money. 
Keep your options open and your wallet will thank you for it! 
Wait to Buy Big Things
If there was no new flatscreen TV under your tree this year, that might actually have been a blessing in disguise. Waiting to buy big things like televisions or even cars can pay off in major savings. 
Car dealerships, for example, know that Christmas is a popular time to buy new cars. If you already planned and saved to purchase a new (or new to you) car, waiting until just a few days after Christmas could give you major negotiating power. They'll be looking to sell off their current inventory before the end of the new year.
With items like televisions and other common gifts, stores will often buy more than they need just to make sure they have enough in stock. If they sell less than they were expecting, watch for those items to go on sale so that the business can still turn a profit before the end of the year.  
Stock up on Clothes
Almost everyone gets new clothes for Christmas. This is great for stores, except for when they have a ton of returns right after Christmas because your grandma forgot that you're no longer a size two. 
Watch for clothing to go on sale after Christmas to entice both the people who are in the store to make a return and the people who have a brand new gift card that they're excited to spend. You might end up getting a better deal than you would have if you'd bought the clothes before the holiday. 
As for what you should buy, this is a good time to buy winter clothing. Clothing stores will be starting to look ahead to spring in March, so the more winter inventory they can sell off, the better. 
Shop Holiday Decor
You know what else will be deeply discounted after Christmas? Holiday decorations. 
We still have a long time before Christmas comes back around again, but it always does. Have your decorations ready by buying them now, when they're way cheaper. This follows the same logic as the other sales we've mentioned — the holiday is over now, and businesses probably have lots of unsold Christmas decorations laying around. 
You'll thank yourself at Christmastime this year when you see those same decorations being sold for twice as much money. 
Stores with Great After Christmas Sales
Now that you know how to find great sales no matter what, let's take a look at some of the retailers that reliably have some fantastic sales. If you just want to buy something without having to hunt for deals, these three places are going to be a pretty safe bet. 
Amazon
Amazon usually offers deals on its own products, like the Echo, Kindle, and Firestick. However, these aren't the only things that will be on sale. Check the site to see what they have available. 
The sales change every day and you could save as much as fifty percent of the cost of something you were already going to buy! (Plus, online shopping and two-day shipping is a godsend when you're too tired to leave your house.) 
Best Buy 
Whether you want to buy headphones, laptops, or TVs, Best Buy has the sales for you. This is probably going to be your best bet to find electronics for far cheaper than you would have at other points during the year. 
Best Buy usually offers deals on open box items, deep discounts on clearance products, and sale prices on those popular electronics. If you were planning on getting a kid a new laptop for school or something similar, put an IOU under the tree and wait to buy it until after the holiday. 
Kohl's
You can always count on Kohl's to have some deals. They had some great sales leading up to the holiday and they're ending the holiday season with a bang. Check them out to score up to 70% off of clearance prices at the end of the year and put good use to that Kohl's cash. 
This is a great option if you can't decide if you're looking for clothes, home decor, jewelry, or (let's be real) all of the above. 
Shop the Best After Christmas Sales
With this guide to after Christmas sales, you can make sure you're getting the most bang for your buck. Whether you're buying some belated Christmas gifts, getting the most out of your new gift cards, or just treating yourself to something nice, make sure you use this guide to find the best sales. 
Looking for more tips on how to be thrifty? You're in the right place. Check out the rest of our frugal advice.
Anything to Add? Leave a Comment!