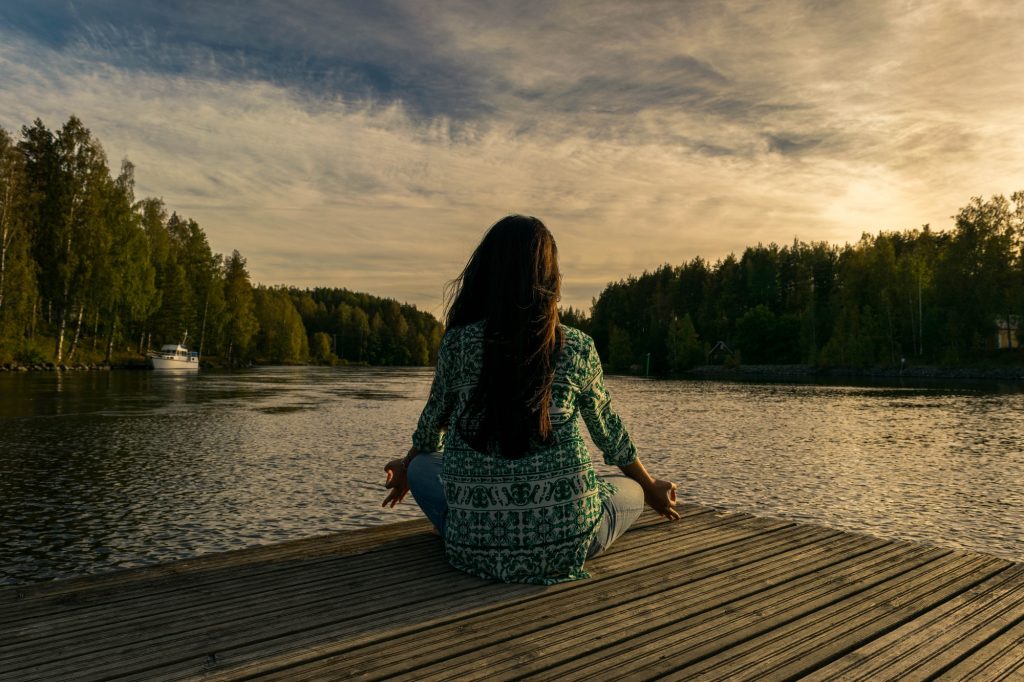 Ricki Lake once said, "Motherhood is the greatest thing and the hardest thing."
And she's right. You may think that she's a celebrity of sorts. She has access to all the help she needs. 
But remember even the moms who seem to have it all together don't have it so great all the time. There are good days and bad days. And that's okay.
What's not okay is when you feel like you're losing yourself. That you're just a mom and not this unique personality. 
If this is you, here's how to find yourself again after having children. These aren't quick fixes. But they are good to keep in mind when you're trying to get in touch with who you are beyond your role as a mom.
Don't Forget About Self-Care
Have you ever seen an episode of RuPaul's Drag Race? If you haven't, there's this line RuPaul says before each episode ends. It goes like this: "If you can't love yourself, how the hell you gonna love somebody else?"
And it's a piece of advice that should be heeded not just by drag queens, but also moms. Giving every minute of your every day to your children may be praiseworthy. But it's not sustainable.
Sooner or later, something has to give. And in this case, it's going to be your sense of self. So don't put off self-care when the kids have grown.
Find ways to relax and don't feel guilty that you're devoting a few minutes of your day to yourself. You need it to recharge your batteries.
And your children will be better for it because you're able to be fully present. Remember, it's impossible to give from an empty cup.
Spend Time with Your Partner and Friends
Finding yourself again is going to be extra difficult if you don't at least try to do some of the things you enjoyed before being a mother.
If you keep putting off lunch with friends or a romantic night out with your partner — stop. A few lunches or night outs with your partner aren't going to damage the kids. If you're missing your friends or missing how you used to go out on dates with your partner, there's a good chance they're missing you too.
So make time for them and know that the kids will be fine if you step out of the house once in a while.
Don't Dwell on the Past
Do you find yourself gravitating towards "how to love yourself more" types of books or articles? 
Have you ever considered that maybe the reason why you can't love you as you are now is that you're dwelling on the past? Whether it's the freedom you used to enjoy before having children or your pre-baby body or something else, you have to stop comparing the old you with you now.
Instead, focus on the positives. Being a mom is hard but it comes with fantastic benefits.
You get to teach your kids how to be loving and compassionate people. You get to see the world through your children's' eyes. And so much more. 
Motherhood has its ups and downs. But the ups definitely outweigh the downs.
Need More Tips on How to Find Yourself Again?
Losing your sense of self can happen. But it doesn't have to stay that way for the rest of your life. 
If you need more advice on how to find yourself again, there are tons of resources online you can take advantage of. Or you can browse the blog for plenty of family life tips.
Keep in mind: You're not alone in this. There's a community here and out there who understands what you're going through. You just have to reach out.
Anything to Add? Leave a Comment!