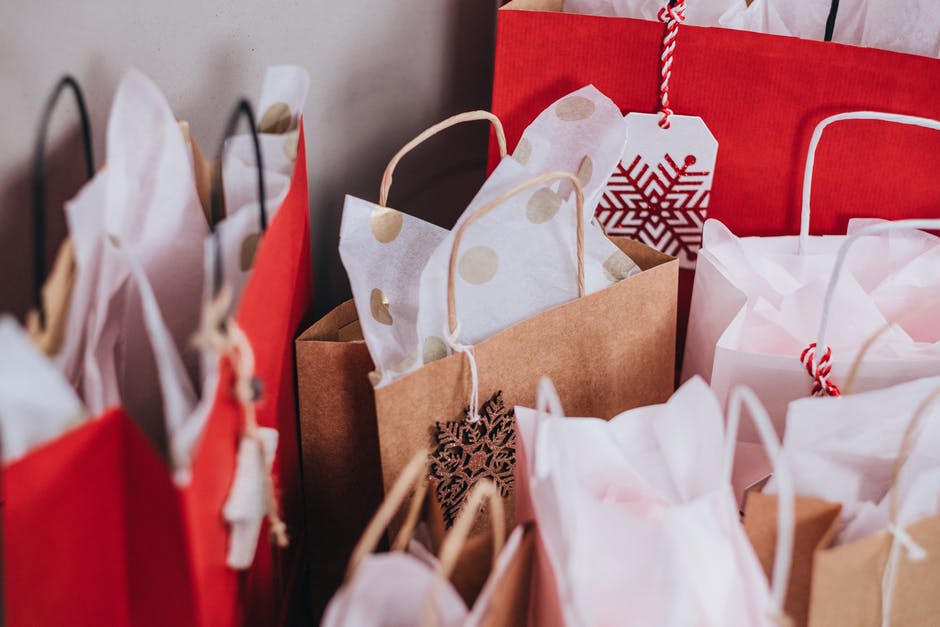 One minute you have all your finances figured out and normalized, and then the holidays slam you.
If you have a history of blowing your holiday budget, you're among the 74 percent of Americans who blew their Christmas budget in 2017, according to Forbes Magazine.
In January 2018, the majority of Americans were stuck with $1,054 in holiday debt, which was higher by five percent from 2016. You can avoid adding to that number and enjoy the holiday season by following these holiday budgeting tips.
Decide What Your Budget Actually Is
The easiest way to stay on budget for the holidays is to actually have one. An average of over $1,000 of credit card debt after the holidays is scary. And that doesn't account for the cash purchases so many people make over the holidays before they even put a dent in their plastic.
In a post-holiday debt survey by Magnify Money, just half of the American respondents had a plan to pay off their holiday debt before March of the next calendar year.
Another 29 percent said it would take approximately six months. No wonder the holidays are so stressful!
By the time you pay off that debt, you have only a few more months until the holiday season begins. Then, the budget crunch begins all over again. This is not what the holidays are about.
Decide what your budget actually is, before that happens to you. Start by making a list of every single holiday expense you think you may have.
This includes events, the people you want to buy gifts for, travel expenses, and more. When you're thinking of events, consider what gifts and attire you'll need for them.
The biggest reason people go off budget is that they don't have one. Don't be embarrassed, nobody needs to know your budget but you.
Start Strategizing the Holiday Budget Early
Once you have your complete list of everything you need to buy this holiday season, be sure you know exactly how much you'll have for the holidays. After that, you want to begin your strategy. It's Operation Holiday Shopping time!
Do you really need that new dress or suit? If so, find a budget-friendly way to stay cute AND warm.
An easy way to stay on budget for the holidays is to start your shopping early. Plan that as one of your tactical approaches to Operation Holiday Shopping. The more you spend now, the less you spend later.
Be careful with this one though. Once you finish your shopping, you have to stop.
Look for Savings
Part of Operation Holiday Shopping needs to include realistic savings plans. This includes using things like Black Friday deals and Cyber Monday deals.
The American Marketing Association reports that Americans spent over $7.9 billion dollars on Black Friday in 2017. Of course, many Americans are using those funds on Christmas gifts.
But all too often the deals are so enticing that we spend a little bit on ourselves. Folks are walking out of Walmart or Best Buy with brand new televisions that they're going to hang on their own walls.
It's a good idea to start early on your mission to feed Christmas. But with retailers using Black Friday and Cyber Monday as their biggest cha-ching days of the year, it's easy to blow your Christmas budget before the month of December even begins.
Use savings events wisely. There are a number of other ways to do so.
Handmade Christmas cards are another invaluable tip that should go on your holiday shopping tips list. You can also use points or cash from rewards programs at Christmas to help you save money.
When you're making your Christmas budget, in the section where you're adding up what you are spending, make a list of all of these types of rewards programs. Between cash back on credit cards or points programs, you could have hundreds of dollars of cash money sitting around to spend on the holidays.
That's literally free money that will never leave your own pocket. Use it for a gift or two, or several!
Make a List and Check it Twice, or, Daily
It's good to have a budget before you go into your holiday shopping, but it's also important to stay on top of it every single day of the season. This will eliminate stress after the holidays when everybody is grumpy and feel like they have nothing to celebrate anymore.
Make the same list daily. Make note of what you're buying today, how much you have to spend, where you're going to shop and stick to this list. Have a plan on not just a total amount that you are going to spend, but even how much you'll spend on each person.
Make the list, check it twice. Once before you head out and again when you get home. This keeps yourself accountable at the end of the day to make sure you stayed on point.
It's okay to slip once in a while. Just be sure that you accommodate those slips the next day or….soon. Track all of it.
When You Can't Decide What to Get Someone
Some of our biggest overspending occurs when we don't have a plan. CNBC reported in November 2017 that an "alarming number" of Americans were still paying off holiday debt from the previous year.
This happens when folks don't have a plan, which is the official term for, not knowing what you're getting someone for Christmas.
When you make your budget, decide ahead of time what you're going to spend on each person.
It's very easy to have a holiday party and remember at the last minute you needed a secret Santa gift or a hostess gift. Then, you run into the mall on the way there and snag the first sparkly thing that you see. Unfortunately, it's usually more than you would normally spend on that person.
But if you have a budget and include everything, you won't have this problem.
We all have a group of people in our lives that aren't in our immediate circle, that we desperately want to give a gift to.
The school bus drivers, dance teachers, pastors and priests, guitar lessons, mailmen – the list can go on and on.
When you don't know what to get them, you're going to overspend. Find ways to make large group gifts that you can hand out individually to these folks.
A case of wine can cost you less than $100 and covers all of these folks that touch your lives but don't need a new television for Christmas like maybe your husband does. Little tins of baked goods wrapped in simple ties are even cheaper when you're only spending money on the baking supplies.
Travel Budget Do's and Don'ts
It's difficult to make sure everybody that is special has a special gift, while still staying on budget. Then there's the travel time and expense. In 2017, 107 million Americans spent Christmas away from home, which means that was a necessary line on their Christmas budget.
Put this in your budget early. From gas costs to hotels and food or flights, chances are you're undergoing this expense at Christmas. This could be an area you want to check your rewards programs for.
It's okay to be cheap here, but be wary of cheap deals with airlines at Christmas. Many airlines will offer cheap flights, then ding you an extra $100 for seat selection or an ounce over your luggage requirements.
If possible, plan your travel schedule with some flexibility. You just never know when a winter storm will ground your plane. Book your flights on the less expensive dates. Don't complain when a storm grounds you, as you may be the first in line for a free hotel or free voucher for the next flight.
You also want to keep every single receipt when you're undergoing delays at the airport. If you need to touch base with an airline after the fact, let them know the expenses you incurred during that delay. You could get some money back.
You also want to know the exact reason any flight is delayed, as this could help you with compensation issues after the fact as well.
Stop Spending and Enjoy the Season
Holidays are no fun when you're worrying every single day about what your credit card debt is going to look like in January.
Create a budget, for every single person and gift. Know what you have and start shopping early. There is an abundance of ideas for awesome and affordable gifts for kids too.
Find every savings program or rewards program you can cash in on, and don't use Cyber Monday events to refurnish the house. Those sales are going to be there after the holidays when retailers are looking to keep the shopping wave flowing.
Your holiday budget shouldn't be weighing you down every day. Use these holiday shopping tips wisely, and you'll be able to actually enjoy the season! That's what it's there for!
Anything to Add? Leave a Comment!