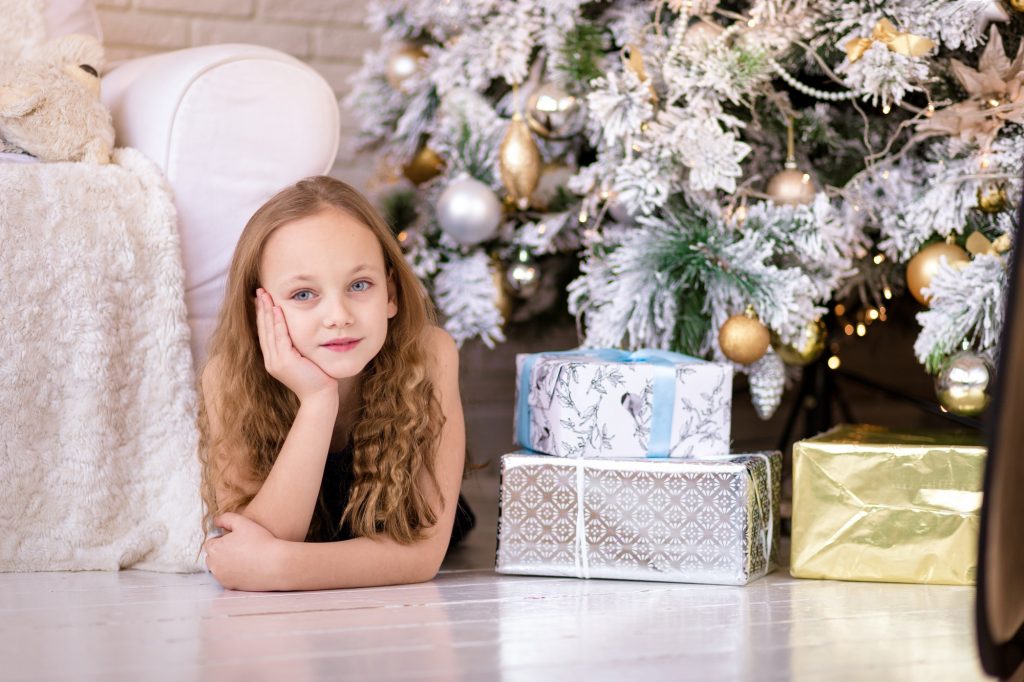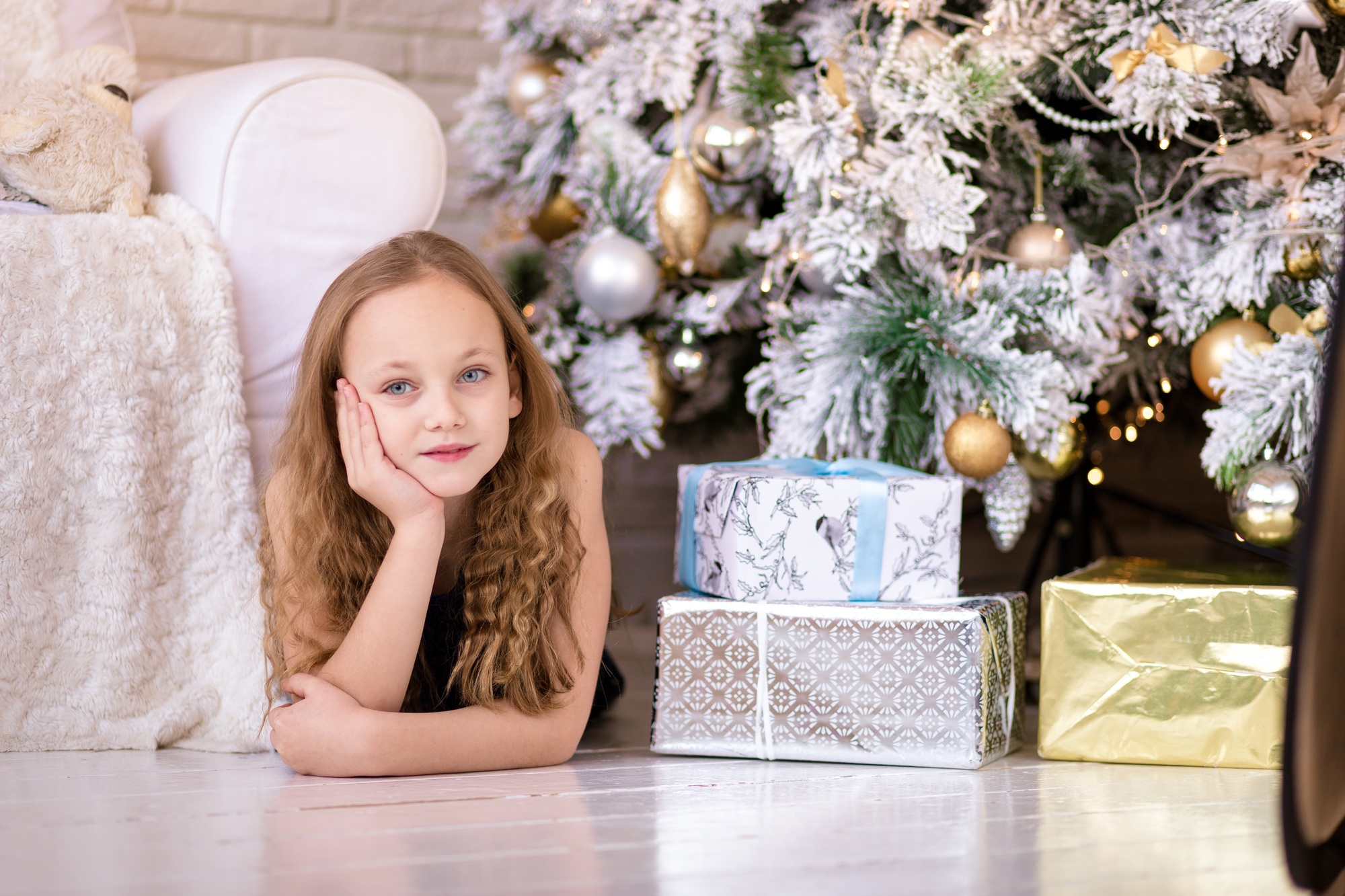 'Tis the season to spend all of your cash on gifts for your kids, right? But what if you want to economize while still indulging in the holiday spirit with little ones? Then, look no further than these creative and inexpensive gifts for kids.
Whether you're looking for fun gifts for little boys or inexpensive gifts for girls, we've got you covered. Read on for fifteen frugal surprises that your children will love and so will your wallet.
1. Let's Make Hot Dogs and Hamburgers!
Kids love pretending to cook. So, why not let them make their own hotdogs and hamburgers with all of the fixings? When it comes to gift ideas for children, they'll love a wooden sandwich-making set for under $25.
Wooden toys represent the best choice for your little ones for many different reasons. When it comes to a fun sandwich making kit, look for a wide variety of ingredients including:
Cheese
Lettuce
Tomatoes
Hamburgers
Hotdogs
Hamburger buns
Hotdog buns
Because of their durable construction, wooden kits mark a great gift for kids three and up. So, let your kids practice their budding chef skills while learning how to use their hands to organize and manipulate objects–a perfect toy for your preschooler.
2. Ready to Bake Pizza?
Another great toy is the wooden pizza playset by Juguear, which comes in under $25. It lets your little ones bake their own pizzas with a variety of toppings. In fact, it comes with:
A pizza baking "stone"
Crust
Sauce
Bell pepper slices
Red onion slices
Mushroom slices
Pepperoni
A pizza cutter
A spatula to serve slices
Your children will spend hours crafting their own unique pizza combinations and pretending to bake them. Like the hamburger and hotdog set, the wooden construction makes for a durable toy suitable for kids ages three and up.
3. Handyman Time!
Kids will love Liberty Import's realistic-looking mini toy drill set with three interchangeable drill bits. It comes in under $12 and will keep your kids entertained with its realistic drilling sounds and motion.
It requires 2 "AA" batteries, so keep this in mind when you purchase this gift. And because of small pieces, keep it away from children under three years of age.
4. Night Vision
What kid doesn't want to strap a headlamp to their forehead and explore the world at night? A headlamp's also a super handy gift for kids who camp, like to read in bed, feel afraid of the dark, or find themselves in a power outage.
When it comes to purchasing the perfect headlamp for your little one, look for an adjustable strap like TOTOBAY Direct's Waterproof LED Headlamp. It requires three "AAA" batteries and comes in under $10.
5. Magnetic Letters
For under $20, you can purchase a gorgeous magnetic alphabet set that your little ones will love playing with on the refrigerator. Opt for a set with the letters in a brilliant rainbow of jewel colors as a lovely accent to your kitchen decor.
Look for a 57-piece set including both upper and lower cases so that your kids can master their alphabet and work on basic spelling. An ABC set offers a fun way for kids to work on their hand-eye coordination and ability to manipulate objects.
6. Magnify It
For less than $12, you can give the gift of scientific inquiry to your little ones with Backyard Safari's Magnifying Glass. The magnifying glass lens measures three inches across and offers four times the magnification of the naked eye.
It comes with a no-slip grip and a hanging carabiner for ease of carrying, especially during hikes. Recommended for children six years and up, it provides an exciting introduction to the miniature world we often overlook.
7. Get Knotty
Knot-making represents an ancient art that has helped human beings survive for millennia. Now you can easily introduce your kids to this craft with Backyard Safari's Survival Knots kit.
Coming in at under $20, it teaches kids how to make and use 12 different knots. These include:
Alpine Butterfly Loops
Dropper Loop Knots
Square Lashing
But the best part remains the fact it teaches kids how to use these knots in real-world survival situations. Recommended for kids six and up, it comes with paracords, plastic clips, reference cards, and more.
8. Launch Time
Toys+ makes some really fun variations on the parachute man toy. Our favorite? A four-pack of glow-in-the-dark parachuters in fluorescent colors.
The bright colors help you keep these parachuters in sight all day long. But it's also fun and beautiful to give them a toss at night and watch them glow down to the ground.
They glow in different hues and prove 100 percent reusable. Their design avoids tangled strings, and they come in at under $15.
9. Slingshot Wonder
Remember how much fun you and your friends had playing with slingshots as kids? But remember how many things you broke? Luckily, with Monkey Business's Foam Strike Sling Shot, you get all of the fun of a slingshot without the destruction.
It blasts foam balls upwards of 60 feet and proves easy to reload. Because of the foam ball design, you no longer have to worry about broken windows or injured kids. But you still get all of the fun of slinging objects through the air for under $12.
10. Spirograph Fun
Kahootz Travel's Spirograph Playset lets your kids enjoy the classic toy on the go. It offers endless design options and includes six spirograph precision wheels and two pens. What's more, it comes with a 24-page sticky notepad.
Recommended for ages five and up, it'll keep your little ones busy for hours, and its travel-worthy. So, get ready for quiet kids even on long road trips. Better still, it comes in at under $10.
11. Go Bead Crazy
What kid doesn't like crafting with beads? Fortunately, Perler beads let your kids (ages six and up) create designs with large plastic beads and pegboards that can then be fused together using a hot iron in 10 seconds.
From cartoon characters to animals and more, your kids will love this easy-to-make craft that lets them get creative. A bucket of 6,000 beads comes in at under $10 making this a thrifty option, too.
12. We Can't Forget the Play-Doh
Just think about how many hours of entertainment you got out of Play-Doh when you were little. For under $10, your kids can enjoy the same fun.
For example, the Play-Doh Basic Fun Factory Shape Making Machine comes with two colors of non-toxic Play-Doh, and a Play-Doh squeeze machine that lets you press the clay into a variety of fun shapes.
13. I Spy Books
I Spy books never get old. They also offer kids a fun way to learn how to read while practicing their observational skills.
Known for their rhythm, rhyme, and fun picture clues, I Spy books will captivate your kids. And at under $12 each, your wallet will thank you.
14. Find Your Story
Rory's Story Cubes teach kids to let their imaginations run free for under $10. Each game represents a pocket-sized creative story generator, which reinforces children's natural artistic abilities.
The game comes with nine one-inch cubes containing one of six different images on each side for a total of 54 images. When rolled, the images on the cubes combine in over 10 million different ways creating the basis for one-of-a-kind stories.
15. Puppet Theater Time
Aurora's line of hand puppets prove well-made and beautifully detailed, and they come in at under $10 apiece. These hand puppets range from dinosaurs to wolves and horses and feature realistic styling and plush fabric.
They're a great way to let kids explore their imaginations and get creative. They also feel cuddly and soft, offering a more expressive alternative to run-of-the-mill stuffed animals.
The Best Inexpensive Gifts for Kids
While the holiday season symbolizes family, togetherness, and tradition, consumerism definitely gets in the way. In fact, this time of year may make you want to curl up in a ball and stay home, far from the mad rush to the store.
Fortunately, inexpensive gifts for kids abound. Some of our favorites come in at under $25 or less. Yet, they offer kids the opportunity to build tactile skills while exploring their imaginations.
At Mommy Ramblings, we understand how important staying on budget can be. Yet, you still want to bring the magic of childhood to life for your little ones. Follow our blog for more nifty ways to economize while still enjoying your best life.
Anything to Add? Leave a Comment!