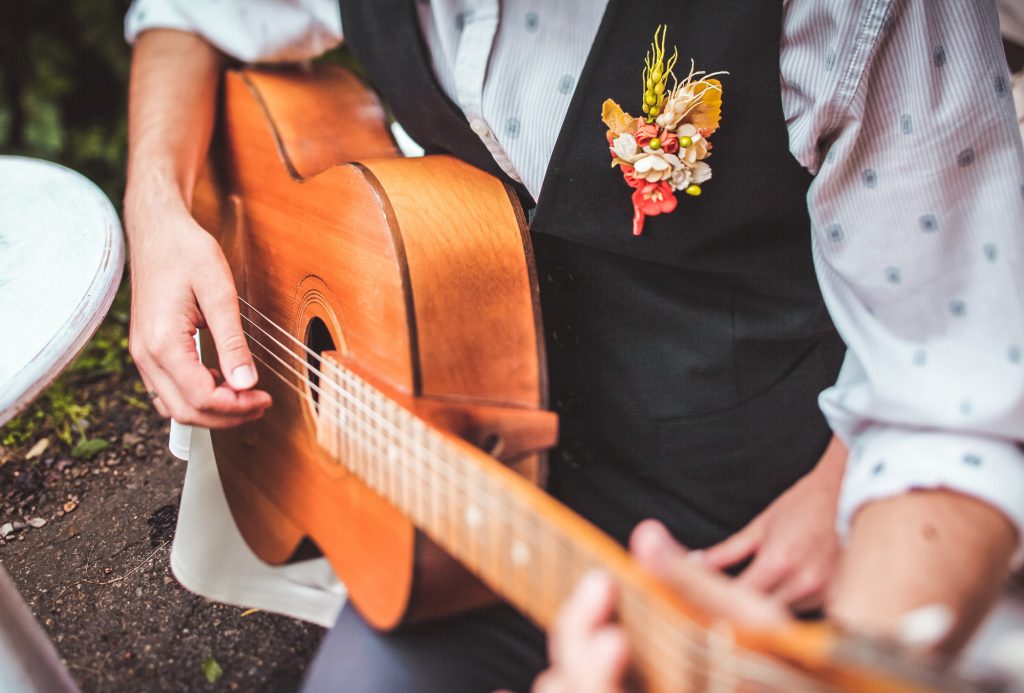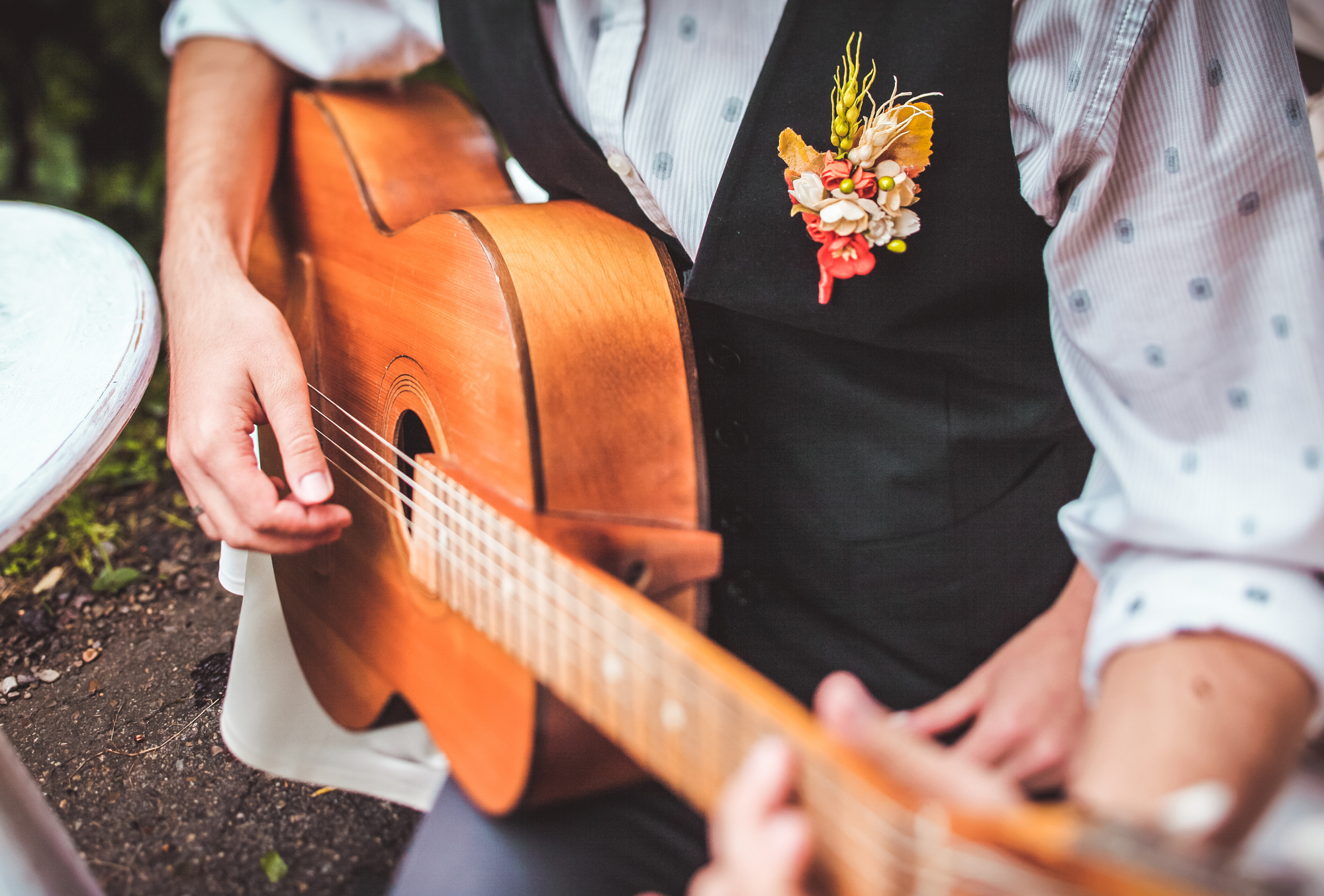 You're getting married! That's exciting news! But now you've got a wedding to plan. And that means that there are a million details to plan and take care of. You have to book the wedding venue, the caterer, order the invitations, and the list goes on and on.
Don't forget the wedding band! Not the kind for your finger, silly, the one that will keep the party rocking while everyone dances the night away.
Believe it or not, there's plenty to consider when looking at small wedding bands. After all, not all bands are the same, just as not all wedding are the same. Let's take a look at some things to consider before booking a musical act for your big day.
Small Wedding Bands: What to Consider to Find the Right One
Are you getting married? Congratulations! Before looking for small wedding bands for hire, be sure to consider the factors here.
What's Your Budget?
Before you starting shopping around for a band to play at your wedding, you'd better know how much money you have to spend on music. The bigger your wedding budget, the more options you'll have. And make no mistake, good bands generally aren't cheap. So take a look at the numbers and decide how much you have to work with.
Do Some Research
Do some research online, and then start making some calls. Talk to your wedding planner and get some references. Talk to local bars and clubs that host a lot of live music. These are great sources for finding out the names of some good local bands. You'll be surprised how much you can learn just by calling up and asking.
Decide What Kind of Band You Want
Keep in mind that the type of music you want will have a huge impact on the energy of the party. Hiring someone to sing Frank Sinatra tunes will be much different from a party band that plays 80s hits.
Knowing the kind of music you want will make searching for the right band much quicker and easier. Some bands play a wide range of covers from a variety of styles and eras, which always makes for a great party.
Ask Lots of Questions
Once you've narrowed your list, it's time to make contact. You've gathered a few names and numbers, so now you need to reach out and talk to them.
Before making those calls, sit down and make a list of questions. You need to find out if they have a general playlist they like to work from. Do they take guest song requests? How much do they charge and how many hours will they play for that price? How many performers are there and what do to they typically wear?
This is an important conversation and should give you a good idea of what you can expect on the day of the event. And once you've narrowed it down to your top two or three bands, call around to other venues where they've performed and ask about those experiences.
To see a great source for booking live entertainment acts check out Alive Network.
Try to See Them Perform Live Before Hiring Them
Most small wedding bands also play other events as well as regular local gigs. This is a great opportunity to hear them live before booking them for the wedding. See how they perform live, the quality of the music, how they interact with the crowd, the kind of energy they bring.
And if you can't manage to make it to a live gig, see if you can find any live performances on Youtube, or if they have a website with video samples from live performances.
How Far in Advance Should You Book Them?
The short answer to this question is, book the band as soon as possible. A good wedding band is likely going to be in high demand and will get snapped up quickly by another event.
Once you've set the date for your wedding, you'll need to book everything needed for that day ASAP. Keep in mind that venues, caterers, and entertainment options go fast, so don't risk losing your first choice by hesitating.
The best thing to do is call the band at the top of your list and have a conversation. Let them know your intended date. This way, even if they are booked for that date, they might be able to move some things around on their schedule in order to accommodate your wedding.
Things to Consider Before You Sign the Contract
Before officially booking the band, give some serious consideration to the fact that your wedding is one of the most important days of your life. It's a momentous event that takes lots of planning, and where many of your closest friends and family will be gathered to celebrate.
Thus it's important to know the band you hire is going to show up as scheduled. Can you trust them? Here are some red flags to watch out for:
Do they offer a contract and require a deposit?
Are they easy to reach by phone or email or return calls promptly?
Do they have a high turnover among band members?
Do they ask any questions about the event or what you expect from them?
Will they bring all of their equipment or is there something you'll be required to furnish?
Final Details to Consider
The size of the venue also impacts the band size of the musical act you book. You'll also need to consider the layout of the room, as well as power sources the band will need to plug in their equipment.
Get The Party Started
There's nothing better than a party with a great band, with everybody dancing and having a great time. Small wedding bands can take a memorable experience to the next level.
Wedding band costs might seem expensive, but ultimately it's money well spent when you consider the priceless memories that will endure for a lifetime.
Click here to learn 10 essential tips for buying an engagement ring.
Anything to Add? Leave a Comment!