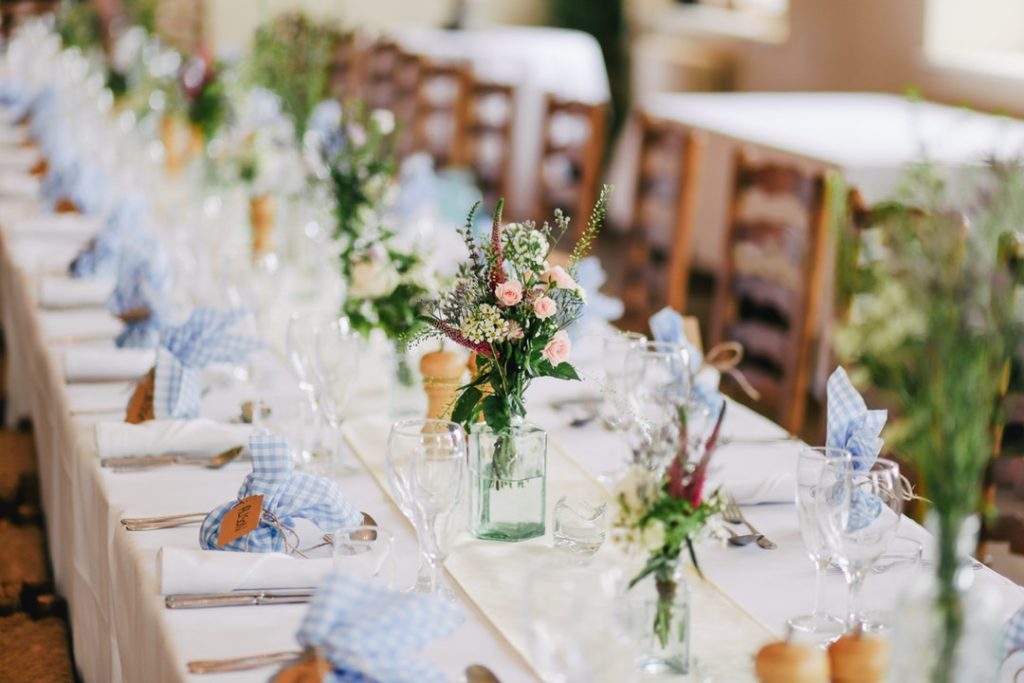 Your wedding day can be one of the best days of your life. But it's a shame, though, that planning a wedding can lead to some the worst days you'll experience.
Fortunately, if you take advantage of an all-inclusive wedding venue, you'll be able to make things a great deal easier.
Keep reading to learn how all-inclusive wedding venues can help you achieve the wedding of your dreams. By the time you're finished, you'll wonder why you ever thought planning a wedding was a stressful experience.
Let's begin!
What Is an All Inclusive Wedding Anyway?
Before we go any further, we should probably cover what an all-inclusive wedding venue is.
Essentially an all-inclusive wedding venue is a venue that takes care of the details associated with a wedding. The venue will provide someone that's going to help you organize the wedding. This individual will help you plan out the various aspects of your wedding, at the venue in question.
An all-inclusive wedding venue should often provide a DJ and photographer.
The venue will also help you take care of the flowers and catering too (of which includes waiting staff). Let the organizer know what specific details matter to you. You can then let this individual, and the venue, take care of everything else.
All of this can often work out cheaper, than if you paid for everything individually. It's why all-inclusive weddings are popular for people that want to adopt a frugal approach to weddings.
Finding an All-Inclusive Venue
Now that you know what an all-inclusive wedding venue is, let's cover how you can find a venue that meets your needs.
One of the main things that'll impact your choice of wedding venue is the number of people coming to the wedding. If it's only a small number, you'll have a lot more freedom on where you can host the wedding. The wedding venue might also cost less money too.
But if there are more than say 150, you might need to look a bit harder. If you'd like to see an example of an all-inclusive wedding venue that can handle a large number of guests, visit this website.
Ideally, you'll want to pick a wedding venue that's in an easy to reach location. Even if you're going to plan an international wedding, it can help if there are hotels that are close to the wedding location.
Understand the Costs You'll Face
Something to appreciate with all-inclusive wedding venues is that a lot of items can end up on your invoice. Sometimes, you can end up paying for unexpected items such as chairs or even cutlery.
Thus when you're in talks with a potential venue, make sure you ask them everything you'll need to pay for. Will you need to rent chairs, for example? Will you need to pay extra if you have any special requirements on the menu?
A lot of the time, you can avoid an unexpected issue, by being clearly defining your needs ahead of schedule. When you know exactly what you need it's a lot simpler to control what you need to budget and pay for.
Of course, remember to budget for other costs associated with the wedding. This might include travel costs for some of your guests, but also makeup costs too.
What Do You Want out of Your Wedding?
Each couple has their own ideal vision for their wedding. You need to make sure the wedding you select is going to be able to cater to your vision. For instance, you may want a specific kind of band playing at your wedding.
You might also want fireworks or some other form of entertainment. Yet just because you have your heart set on such forms of entertainment, doesn't mean the venue can help you out.
Don't ever assume that the venue is able to supply a specific kind of entertainment. Always let them know before hand, what you want. They'll then let you know if they're able to meet your needs. If they can't do this, you might need to look elsewhere.
The same applies to any other kinds of requirements that you might have. This could include food that follows a certain style. Or a decorative theme, that sticks to a certain aesthetic.
It's worth noting that some all-inclusive wedding venues will allow you to bring in your own entertainment. You'll need to clear this with the wedding venue ahead of time. But this can help you achieve your ideal wedding, should there be limitations to the service provided by the venue itself.
How Will They Communicate with You?
You also want to develop an understanding of how they're going to communicate with you, on the big day. Your wedding is likely made up of several different small events. You need to ask the organizer how they're going to tie in all these events.
You also want to know how they're going to keep you in the loop about what's going on. If you have communication problems, right at the start of this working relationship, you might want to opt for another wedding venue.
You should also ask them about how they will react if certain events take place. For example, you may have an outdoor wedding. But if the weather is really bad on the day, how will they take care of this situation? If you know they have a plan ahead of time, it can leave you to worry about other things, knowing this is all taken care of.
Know Your Deadlines
You should also ask the organizer what your deadlines are going to be.
This'll let you know when you need to make decisions by. As a result, you'll have enough time to think about key decisions, without having to rush through things.
Are All Inclusive Wedding Venues a Good Idea?
Planning a wedding can be tough. Yet if you decide to make use of an all-inclusive wedding venue, things can be somewhat simpler.
In this post, we've explored the benefits of using all-inclusive wedding venues and how you can find the right one for your needs.
You need to consider location and the number of guests you need to accommodate. You should also examine the costs involved and specifically what you'll end up paying for.
If you have any special ideas for your wedding, such as a live band, let the wedding venue know. Even if they can't provide something to meet your needs, they might still let you bring someone external in, that can help you achieve your desired goal.
Buying an engagement ring? Check out this post for some tips on how to buy the right engagement ring.
Anything to Add? Leave a Comment!