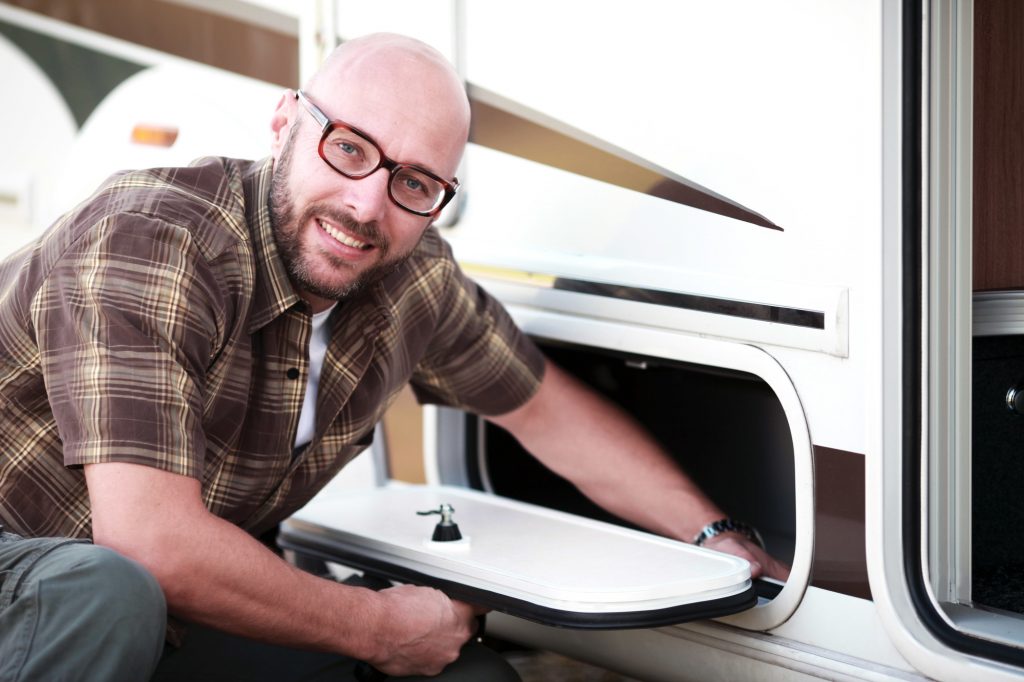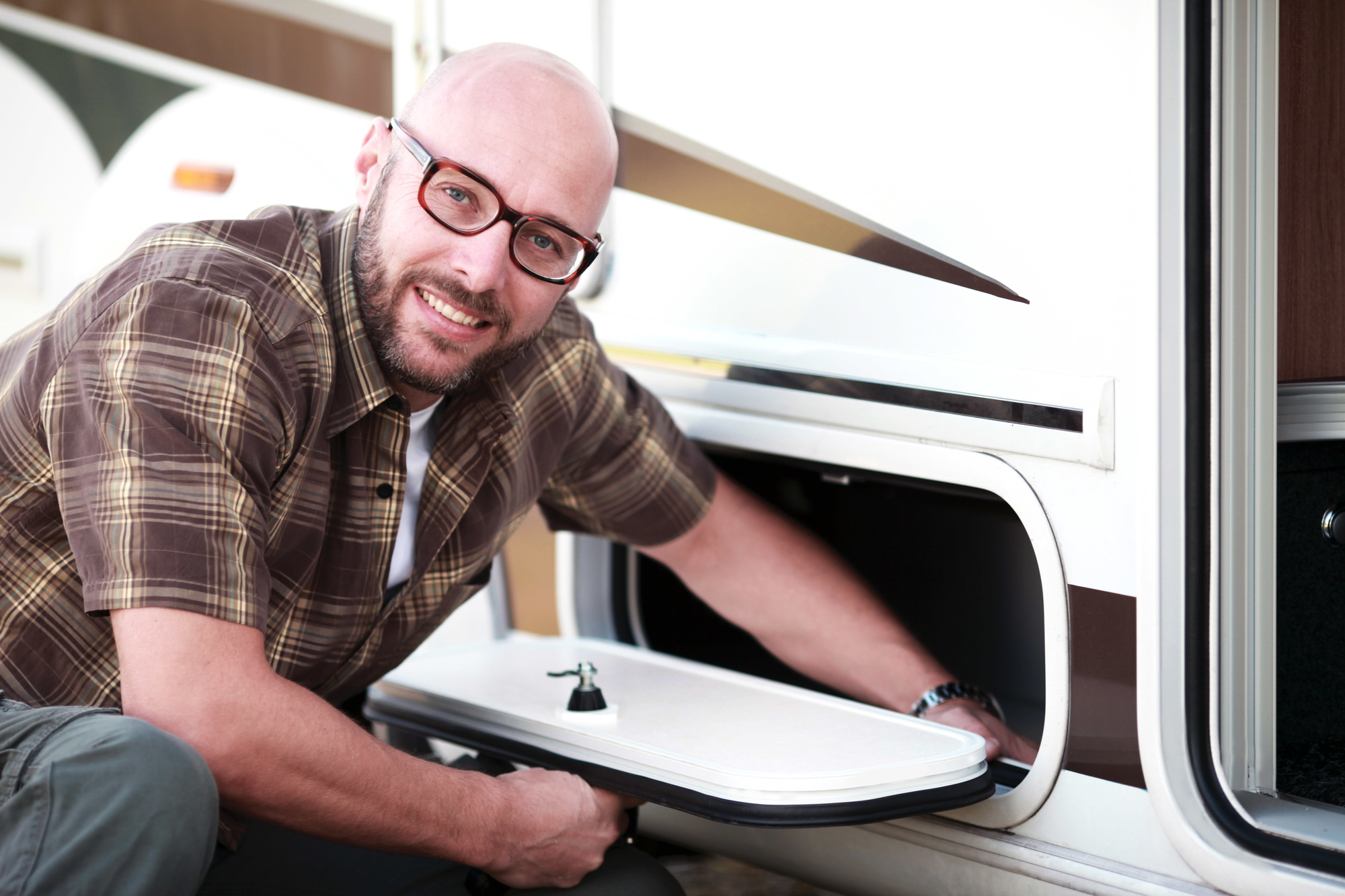 RV owners spend approximately 3 to 4 weeks out of the year in their RV.
These vehicles offer travelers a way to explore places while taking advantages of many comforts.
However, maintaining an RV does not come cheap. Replacing the tires alone can cost up to $2,500. And you still have to account for sales taxes, insurance, and other expenses.
In this article, we'll share some RV maintenance tips that can help you save thousands of dollars.
1. Change the Oil
The best way to save some money, in the long run, is by taking care of your RV to avoid any problems.
Cars tend to need an oil change about every 3,000 or so miles, well, a similar process applies to RVs. Since RVs tend to sit a lot more than a car, you will be fine performing seasonal oil changes on your RV.
Seasonal oil changes will ensure everything under the hood remains lubricated and works as it should. An oil change every 3,000 to 4,000 miles will prevent expensive engine service.
2. Take Care of the Tires
Tires are very important in every vehicle but unlike a family car, RV tires are subject to more wear and tear.
In the event your RV tires give out, you're looking at an expensive replacement.
Although you will eventually have to buy new tires, there's no reason why you can't extend the life of your current tires.
To ensure RV tire always observe the following:
Pressure Check
If the pressure of the tires is not right, it can lead to dangerous conditions. You will have to check the tire pressure every season to accommodate for the changes in temperature.
Wear check
Ensure your RV's tires are wearing out evenly, this will keep them in good condition for a long time. Perform regular tire rotations.
Wheel alignment
Proper tire alignment can help prevent a number of accidents.
3. Inspect the Roof For Leaks
The roof of an RV is vulnerable to leaks. If you want to prevent leaks from happening and causing costly damages to your RV, you should inspect the roof for leaks at least every three months.
Start by checking the seems of the RV located around skylights, vents, AC unit, and roof edges.
To prevent water damage, you can use sealants if you spot a leak in any of the RV's vents. For example, this product can help stop the damage done by water.
4. Check the Battery
The last thing you want while on the road is for the battery of your RV to die. Most RV batteries last about 3 to 5 years before they begin to lose their capacity.
If your RV's battery is getting up there in age, you'll want to ensure it's charged at all time with the right voltage.
It doesn't hurt to get a multimeter battery tester to ensure you have the right voltage.
5. Maintain the Waste Water System
Not paying attention to the wastewater system of your RV could end up costing you thousands of dollars in repairs.
Ensuring you use the proper chemicals is key for keeping these running smoothly. Gray and black water systems require different types of chemicals.
During long trips, it becomes more important to have the right amount of fluid. Also, make sure you flush the system on a regular basis to prevent clogs and damage to the system.
6. Replace the Filters
An RV has many different sets of filter systems, similar to a car. To keep your RV in top shape make sure once every season you replace the coolant, fuel, air, and hydraulic filters.
You can take care of replacing these filters whenever you take your car in for an oil change.
Failure to do so will cause extra wear and tear in each system and you might find yourself spending thousands in repairs.
7. Perform Regular Break Maintenance
As with every vehicle, you want to make sure you pay attention to the breaks. Before you get ready to go on a long trip, make sure you inspect the breaks in your RV.
The wheel bearings are an important component of the breaks system in an RV. Keeping these well lubricated will prevent improper wear an tear of the RV breaks.
Remember, replacing the breaks system in an RV can cost a lot of money. But maintaining the breaks can extend their life by a few years.
8. Don't Forget about the Slideouts
If your RV has slide outs, you can't forget to maintain these. Neglecting the slide outs can cause damage to the sealant and lead to leaks.
Start by cleaning the slide outs on a regular basis to clear them off the dust and debris that can cause damage.
Make sure you maintain it well lubricated to prevent the motors from overworking.
Also, inspect the slide out for leaks. If you spot one, you should take care of it right away to prevent the problem from escalating.
9. Electrical Connections
Your RV is your home away from home while you're on the road. Therefore, you rely on the electrical system working properly more than you might think.
What would you do if the electric system becomes faulty and you can no longer run your appliances? Aside from being able to plug in a moving toaster, the electrical system also keeps the RV safe while on the road.
The electrical system ensures all the lights work and keeps you safe in case your RV breaks down.
Have a professional inspect the electrical system to extend the life and prevent problems.
10. Clean the Awning
The awning might not seem like a big deal, but if left unattended for long periods of time it can wear out.
Mildew and mold can grow in the awning if it's not properly cleaned right away. Dirt and debris can also cause wear and tear in the long run.
The build-up can also become a nest for bees and other creatures, especially while going camping.
Regular RV Maintenance: The Bottom Line
Keeping up with your RV maintenance can save you thousands of dollars a year.
Start by performing regular oil changes, taking care of the breaks, rotate the tires, and check the sealing.
If you want to read more tips on how to save money while on vacation, check out our travel section.
Anything to Add? Leave a Comment!