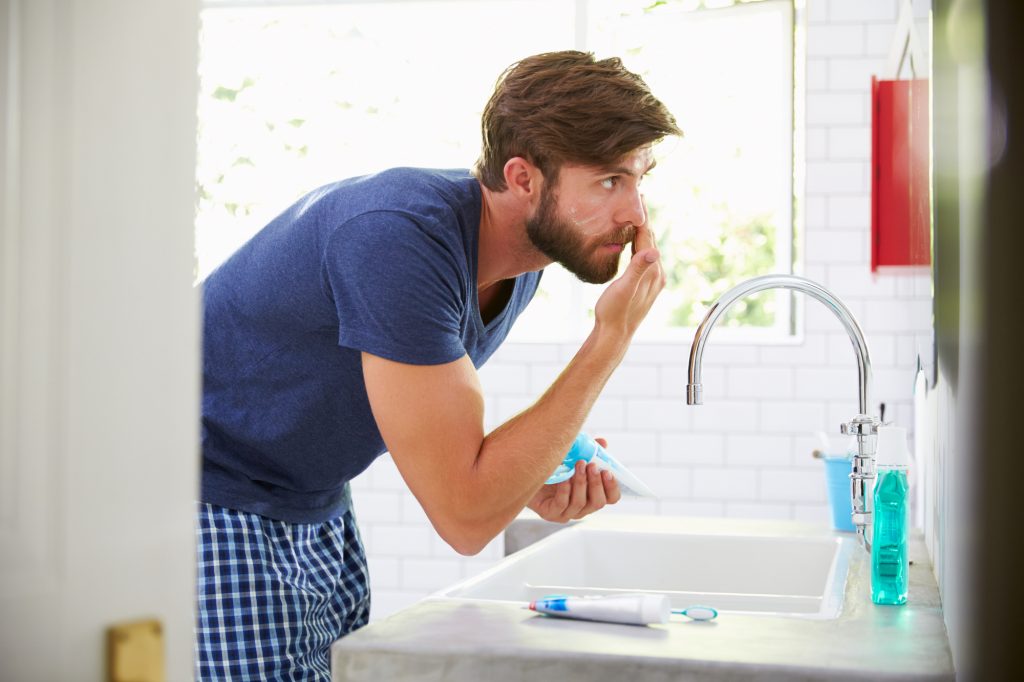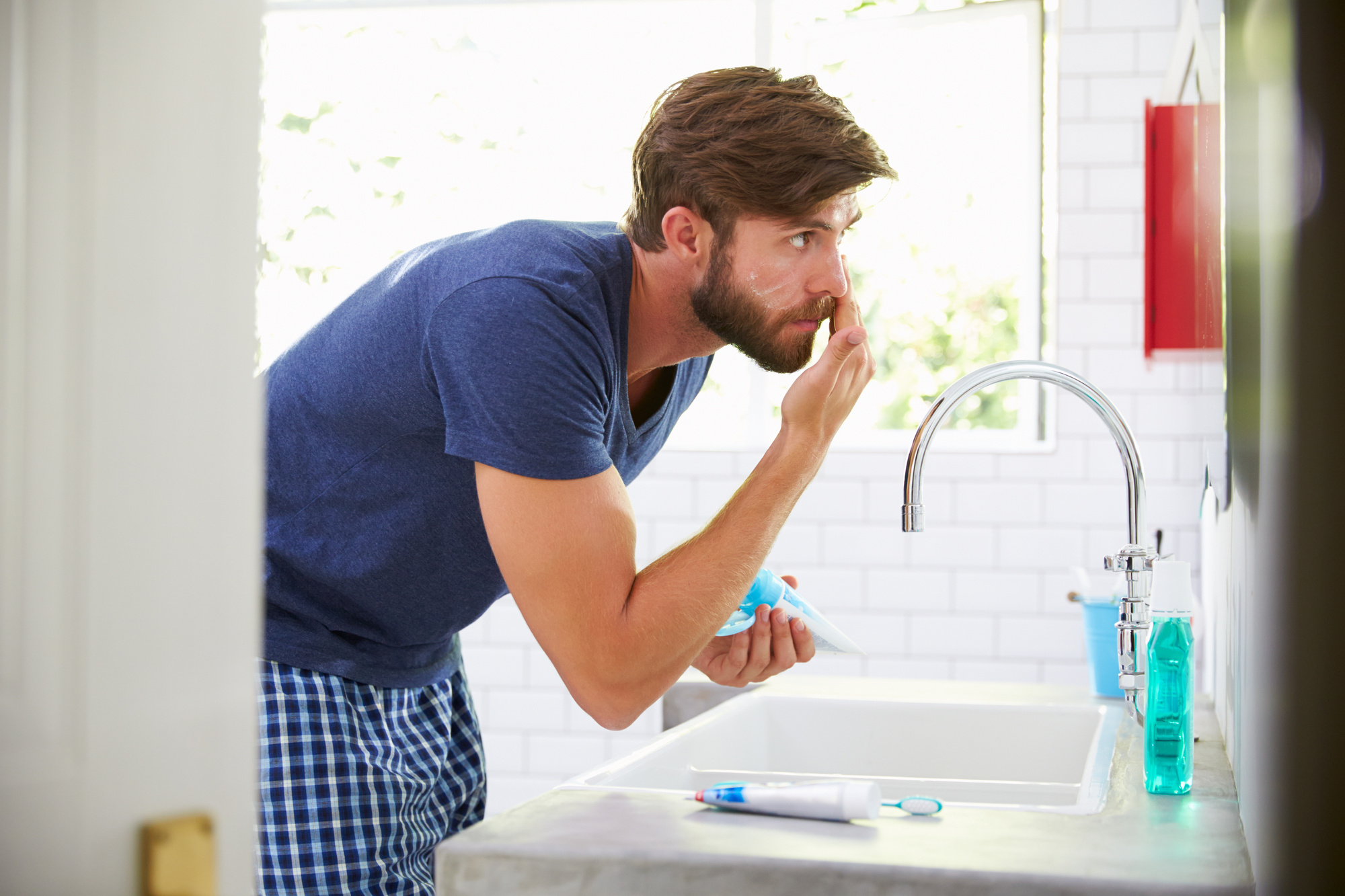 Most guys don't jump out of the shower excited to moisturize, but the tide is turning for men's grooming products.
Whether it's showering, shaving, or brushing teeth, more and more men are starting to take more care with their grooming habits.
It's just as important to take care of what's on the outside as it is to take care of the inside. Taking good care of skin, hair, teeth, and nails can help you feel and look your best–and it fights off signs of early aging.
Whether you're splurging on yourself or you're looking for a gift for the special guy in your life, these are some of the most affordable, low commitment men's grooming products. Try out some of these versatile products that you can get from just about anywhere.
Top 10 Affordable Men's Grooming Products
You don't have to spend a lot of time, effort, or money to keep your skin and teeth healthy. These bargain buys are the perfect way to keep your shopping trips short and sweet. They're exactly what you need (and nothing more).
Check out our list of the top 10 most affordable products.
1. L'Oreal Paris Men's Expert Charcoal Cream Cleanser
Not only is this cleanser cheap, but it packs a powerful punch too. Charcoal can absorb up to 200 times its weight in grime.
It clears your pores of all kinds of dirt and sweat, leaving your skin bright, clean, and free from blemishes.
This cleanser is designed to provide a deep clean, but it doesn't strip your skin of all its moisture. It comes with a hydrating finish that keeps your skin feeling refreshed.
2. American Crew Shave Cream
This shave cream has a great smell and feel. It goes on easy, melts into the skin, and helps you achieve a closer, smoother shave.
It also helps to restore and protect your skin barrier–moisturizing your skin and reducing the likelihood of ingrown hairs. For added comfort, you can use it with the Lubricating Shave Oil.
3. Marlowe Men's Facial Scrub
Although a simple cleanser or facial soap is fine for day to day use, exfoliating two or three time a week can help keep your skin healthy.
An exfoliating wash uses small beads to gently scrub your skin. This helps clear away dead skin and allows your skin cells to regenerate faster, clearing up acne marks and sun spots quickly. Exfoliating right before you shave can also help prevent ingrown hairs.
Marlowe's facial scrub has a nice scent along with super-fine beads to gently clean skin without drying it out.
4. Neutrogena Men Age Fighter Moisturizer
Healthy skin means protecting your skin from harmful UV rays, helping skin cell regeneration, and keeping skin well moisturized. This lotion does all of that–with retinol, hyaluronic acid, and SPF.
With daily use, you can improve the look and feel of your skin. You'll also be making a great investment for the future–keeping those wrinkles at bay for a few more years.
5. Every Man Jack Beard Oil
If you have a full on beard or just love your facial hair, keep it lush and healthy with this beard oil.
If fancy beard oils aren't your thing, this product is a simpler solution. It's not overly fragrant and it's only about $10.
It keeps your beard clean and conditioned–like you would your hair–and promotes healthy growth. Keeping your beard soft and healthy will help your hair look better. Another bonus: your partner probably won't complain of beard burn next time they go for a kiss.
6. Jack Black Intense Therapy Lip Balm
If you worry about dry, cracked, or painful lips during the hot summer months, this lip balm is perfect for you.
It's simple and affordable, but it provides intense protection. It moisturizes with Shea butter and protects your lips from the sun with SPF. With a gentle mint fragrance, it feels smooth and moisturizing on the lips without being too greasy.
7. Dove Men + Care Deodorant
With this deodorant dry spray, you'll never have to worry about drying your armpits again. The spray goes on without any wetness or clumping.
Plus, it goes on easily and has full coverage, no matter how much hair you have in there. Unlike the intense smell of Axe, this Dove deodorant has a subtle smell. It blocks sweat from coming in rather than just covering up the body odor.
8. LED Mirror
Makeup mirrors aren't just for the ladies.
Having all these grooming products doesn't mean much if you can't see your own face while you use them. Especially when you're doing more delicate grooming rituals–like shaving or flossing–you need to be able to see every detail.
With an LED mirror, you can see everything in full light and magnified up to three times. If you're looking for a mirror that's perfect for men, check out Your Mirror for their selection.
9. Luster NOW! Instant Whitening Rinse
Not all of us have time for whitening strips or gels. If you want a brighter, whiter smile without sacrificing any of your time, this whitening rinse is just for you. With just one rinse, you'll already be able to see the effects on your teeth.
It's great for whitening on the go–rinsing out your mouth in the morning so your smile stays white all day.
10. NIVEA for Men Sensitive Post Shave Balm
Calm your skin after shaving and prevent ingrown hairs or razor bumps with this soothing post shave balm.
It's fragrance-free and designed for sensitive skin. With a burst of chamomile and vitamin E, this balm is perfect for moisturizing and protecting your skin–leaving your face clean and refreshed.
The Bottom Line
Shopping for men isn't always easy, especially when it comes to grooming products.
It's more important than ever to keep your skin and teeth healthy, but most men don't want to waste any time, money, or energy doing it. These affordable, easy to buy men's grooming products could be just what the man in your life is looking for.
Looking for more tips and tricks? Check out our beauty and fashion page for more articles.
Anything to Add? Leave a Comment!