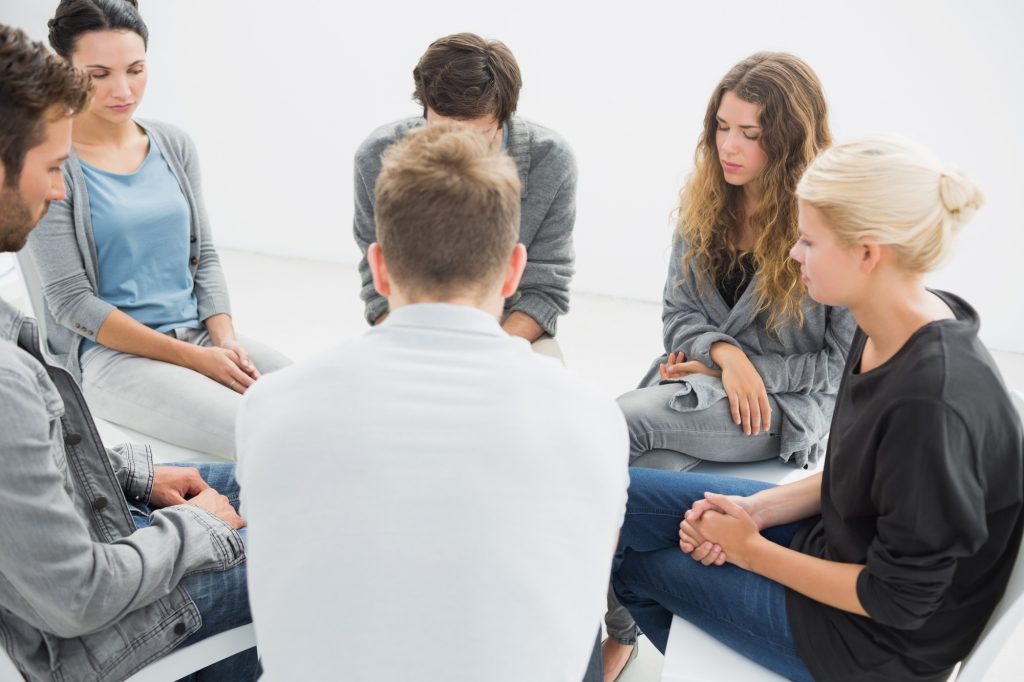 According to the National Council on Alcoholism and Drug Dependence, about one in every twelve adults has an alcohol dependency issue. But not all of those people pursue alcohol recovery.
Many people don't even recognize they have a problem. Alcohol dependency doesn't show up overnight. It develops based on your genetics, environment, and opportunity for addiction and many sufferers have a hard time seeing their own symptoms.
When a drink after work with your coworkers turns into five or six, you may have a problem but you still may not notice. If that becomes a pattern of behavior, then a real problem with alcohol exists.
But when you decide to seek treatment, you may be concerned about the cost. There are so many different phases of treatment, the costs could really add up. Keep reading to find out what kind of finances you need in order to get help today.
Intervention
Alcohol recovery starts with intervention. While some people with alcoholism admit they have the disease, many people live in denial.
They may convince themselves that the disease isn't serious, or that they can handle it themselves with willpower. These are the people who will need an intervention before they will agree to treatment.
It's possible to host an informal intervention by gathering friends and family members for support. But many families choose to get help from a licensed therapist to ensure the process is healthy and productive.
If you're paying to have an intervention, you can expect to shell out between $2,500 and $10,000.
Medical Detox
Once someone has agreed to alcohol recovery, the next step on their journey is detox. If they have an alcohol dependency, then withdrawals can be severe and even life-threatening in some cases.
Medical detox programs offer a safe space for you to go through your detox and have staff that can support you, both physically and mentally. They are a great place to begin sober living.
Families that will pay for medical detox out of pocket can expect to pay about $500-$650 per day for as long as they're in the facility's care.
Some patients like to travel for their detox. It can help to get away from the place you were to help get rid of the patterns of behavior you're trying to correct. Many people have found success at Tucson addiction treatment centers.
Partial Alcohol Recovery Hospitalization Program
Many people going through alcohol recovery choose to live at home during their treatment while spending their days at a treatment center. This gives them the opportunity to have access to in-depth, comprehensive therapies that can give control back to them.
But since they're living at home, they will have a more difficult recovery than people who choose inpatient rehab. They will have access to temptation and will need very strong willpower to stay on the right path.
Since partial hospitalization programs don't require housing, the cost of care is not as high as residential treatment centers. Families can expect to pay about $350-$450 a day if they're paying out of pocket.
When you're comparing the cost of inpatient care to outpatient, it's important that you remember outpatient programs generally last several weeks, if not a few months. While people who choose inpatient stays may make progress slightly more quickly, leading to fewer days in treatment and less money.
Outpatient Care
If you need to keep up with your everyday duties, but still want to seek treatment, you can use outpatient care for your alcohol recovery. It's designed to make treatment accessible to people who need to work while they're getting better.
If you chose a program like this, you would get therapy for several hours every week, but it isn't usually an all-day program. You also probably will have to monitor yourself as you recover because you won't have as much interaction with medical personnel.
Outpatient care is a great way to save on the fees of room and board. These programs are often seen as a bargain since families are only expected to pay around $250-$350 per day.
For patients that are in outpatient care, relapse may be more likely. It should be used as a last step if nothing else is available or you can't miss work.
The best way to use outpatient treatment is after being released from an inpatient facility. That way you have the stability of medical staff while you're going through your withdraws and are the most vulnerable to relapse.
Sober Living
For patients who are released from inpatient care, but don't feel that they are ready to go home, sober living houses are a great option. They give you some of the support of inpatient treatment, while also slowly reassociating you with a daily routine.
Sober living facilities are full of people who are recovering from a variety of different drugs. For that reason, the rules are generally very strict, ensuring that the space remains clean and sober. It can be a great help on your journey to sobriety.
The average sober living home costs between $1,500 and $2,500 per month, but these costs can vary. Try not to miss any payments, as you could get expelled from the home.
Aftercare
Once a formal program is completed, people who have gone through alcohol recovery often need continued support. Your facility may recommend you to a mental health provider for further treatment.
The costs of aftercare vary widely based on what services you need. Be sure to shop around if you find a rate that's too high. Aftercare is important, as you have already done so much work towards your recovery.
Thrifty Alcohol Recovery
There is no one size fits all solution to alcoholism. In order to make the best decision for yourself and your family, you need to consider what support you think you need to be successful.
Be sure that you're honest with yourself. Shorting yourself on treatment to save money could make you a victim of relapse.
For more ways to save money and improve your health, check out some more of our articles.
Anything to Add? Leave a Comment!