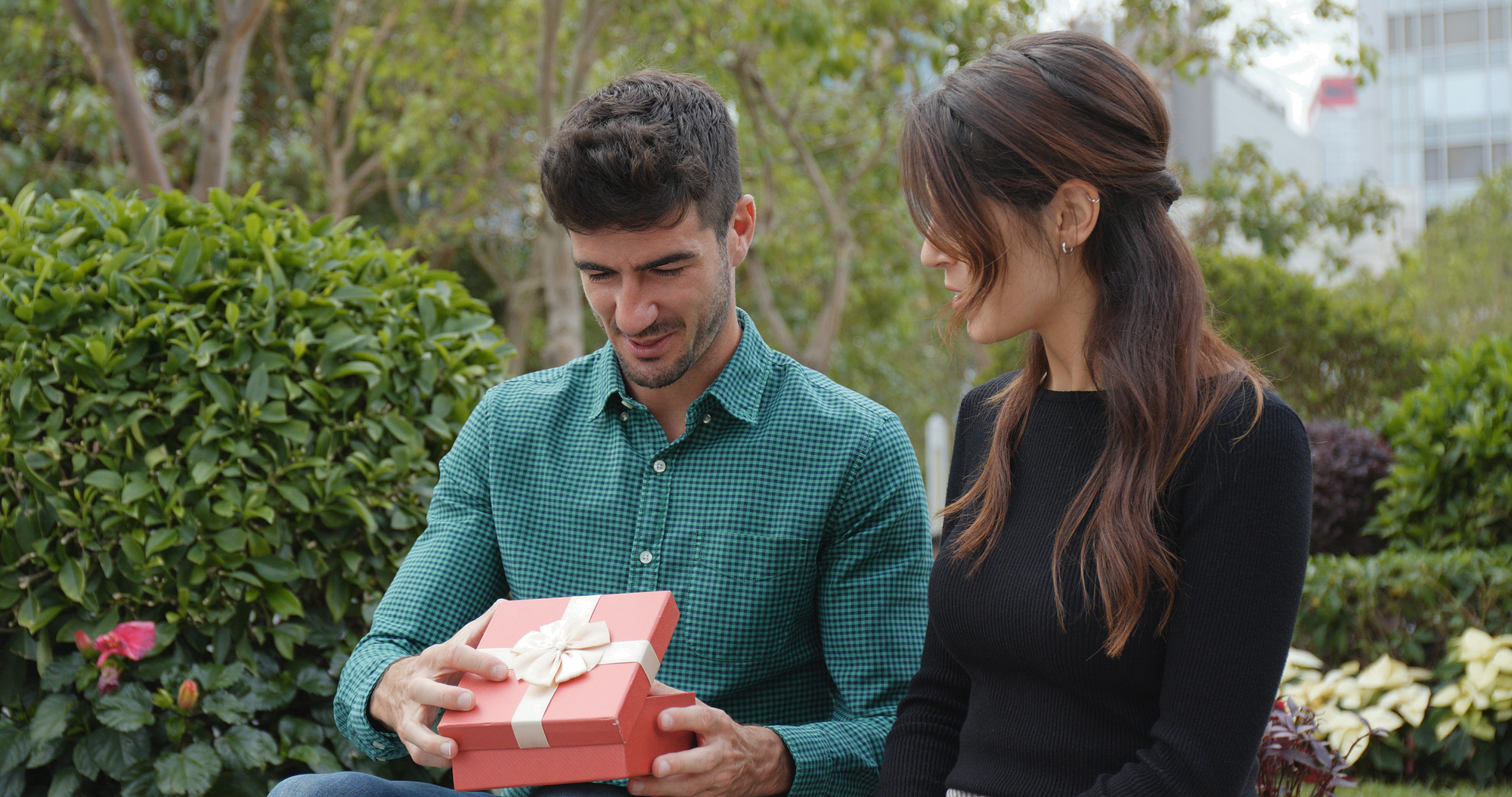 One psychological study reveals that men are easier to shop for than women. That's easy to say when you're not on the giving end.
Choosing a gift that matches the way you feel about the love of your life can be a challenge.
Help is at hand, check out these great gift ideas for your husband.
How to Choose Gifts for Your Husband
Asking his friends can be one of the easiest ways to get gift ideas for your husband. They are bound to know which gadgets he lusts after. They will also be able to fill you in on anything that he would appreciate for one of his hobbies.
Try to think of something he'll never expect. If you give him golf-related gifts every year, get him something totally unrelated for a change.
You could choose a gift that delivers some quality couple time together, like a weekend in Vegas or a trip to visit your old hometown.
For the man that has it all, a funny gift could be the answer. You can never get enough laughter.
Be careful not to blow your housekeeping budget on an over-the-top item. The resulting stress will far outweigh the excitement of an expensive gift.
Your gift doesn't have to be something tangible either. For some husbands, exclusive use of the TV remote for a week could be the stuff his wildest dreams are made of.
When it comes to gift ideas for your husband, the thought really does count.
Get your creative juices flowing with these 10 suggestions.
The Greatest Gift Ideas for Your Husband
To get a starting point for your gift-hunting, think of something your man really likes. Listen to what he says, he may express an interest in something he sees on TV or in a magazine. He could mention a new tool that one of his friends has, or even drop a direct hint about what he would like.
Here are some of the coolest gift ideas for men that we've come across.
1. Birch Box
Cosmetics and colognes are always welcomed by the man who cares about good grooming.
You could sign him up for a gift that keeps on giving with Birch Box for men. That way he'll get a box of manly grooming essentials delivered every month.
He'll love the variety and it will remind him of how much you care every time he opens a new one.
2. Portable Bluetooth Speaker or Headphones
For a musical man on the move, it's a real treat to take his tunes wherever he goes.
Your maestro will love being able to listen to his favorite beats while working out, gardening, or relaxing in a favorite spot.
3. Garmin Forerunner 230
Another one for fitness fanatics, this rechargeable smartwatch will help him keep up with his fitness goals.
He'll also be able to check his emails, texts and calendar reminders while on the run.
4. Wallet-Size Multitool
If your hubby is forever looking for the bottle opener, screwdriver or a blade to open his favorite snack he'll appreciate this handy gift.
It's slim enough to slide into the credit card pouch of his wallet and perform all these tasks and 8 more.
5. Magnetic Wristband for the Handyman
If you are lucky enough to be married to a Mr. Fix It type of man, he'll love this clever gadget.
It straps onto his wrist and is perfect for keeping screws, nails and small tools where he can find them (and not on the floor or under the sofa).
He'll also be able to do all those little chores you've been wanting him to attend to with little fuss.
6. Man Cave Ideas
Maybe your man likes nothing better than hanging out with his friends in his own personal space. There are loads of things you can get him that will make his man cave the best on the block.
Whiskey rocks are perfect for that after work tipple. Keep them in the freezer and he's got instant chilling blocks that won't dilute his drink like melting ice does.
An antique style popcorn popper machine is a great asset for making snacks during the big game.
7. Jewelry
A gift of jewelry will certainly come as a surprise. A geeky husband will love a Lord of the Rings style ring.
Romantic types will treasure matching his and hers pendants with a special reminder of your love engraved on them.
If he values his Christian beliefs above all else, a set of dog tags with his favorite bible verse engraved on them is a thoughtful gift.
You can find some more glittery gift ideas for your husband on this awesome men's jewelry site.
8. Grillmaster Gifts
Does your hubby like to crank up a flame at mealtimes? An apron with the words 'License To Grill' is a novelty gift that he'll put to good use.
Likewise, an individual grilled cheese maker is the ideal excuse to start a fire for a simple snack.
9. For the Chef
On the subject of food, who doesn't love a hamburger? If your hubby is obsessed with perfectly formed patties, an Ultimate Burger Press takes all the stress out of getting it just right.
How about a Make Your Own Hot Sauce Kit for the aspirant chef? He'll leap at the chance to dream up and devour his own extra spicy creations.
10. Travel Universal Cable Organizer
Every man who loves his electronics will make good use of this travel companion.
This bag makes it easy to keep everything in order while he's on the road.
He can set up his equipment in an instant on arrival without dealing with a tangled mess first.
Get More Great Ideas
You don't need to break the bank when it comes time to spoil your significant other.
Make every day special with our tips for a happy home life, and keep reading our blog for more ideas to make your life easier.
Anything to Add? Leave a Comment!