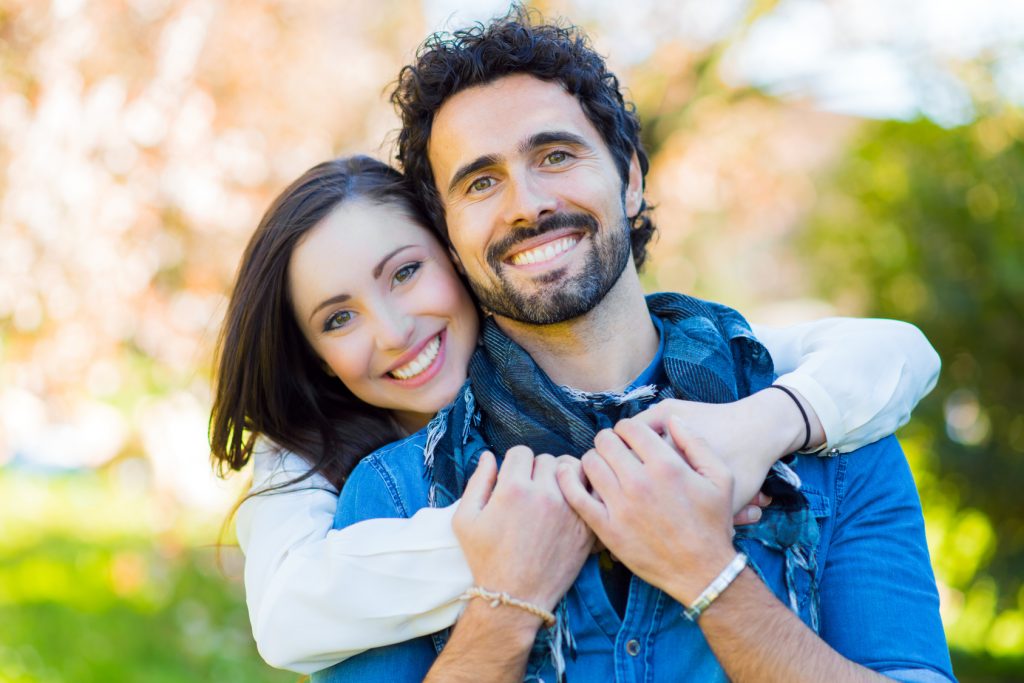 Think you are too overwhelmed by life to take time for your marriage?
Think again.
Taking just a little time to tend to your marriage can translate to a happier and less stressful daily life. Here are some small ways you and your spouse can maintain a happy married life, and in turn, bring out the best — and happiest — in each other.
Express Gratitude
This word is all the buzz right now — and for good reason. When people feel appreciated and valued by their spouse, they generally feel more committed to their happy married life — not to mention to their happiness overall.
Next time you notice the dishes had been done before you got home or your spouse put your favorite sheets on the bed, take a minute to stop and really say thank you. And that goes both ways. Let your partner know how much you appreciate him by tucking a little note in his briefcase or sending her flowers just because she is awesome.
Sweat Together
Instead of hiring that Saturday night sitter, find someone to watch the kids in the AM. Replace date night with date day and go on a hike, swim in the ocean or find a bike path. Exercise releases endorphins, allowing us to feel happier and less stressed, and making exercise something you and your spouse do together will help you stay committed to your health.
Don't Make Promises You Can't Keep
This isn't good for anyone involved. Biting off more than you can chew will leave you stressed and overwhelmed, and not following through will leave your partner disappointed. Doing this repeatedly can lead to resentment on both sides.
If something is too much, say no and explain why. It's better than making a commitment and backing out later.
Share Domestic Duties
No one wants to spend their Saturday morning scrubbing toilets, so don't let the dirty duties fall on one person. It's sure to lead to negativity and underlying resentment, the worst enemy of a happy married life.
Remember that cleaning schedule you and your college roommates made and posted on the fridge? Try creating one of those with your spouse — and get the kids involved, too. That way no one person drowns in all the domestic duties and the kids learn healthy housekeeping habits from the start.
Laugh
Laughter actually is the best medicine. Laughter changes our body's physical make-up, so making time to laugh together should be a priority. Share that funny story from the office, put on one of Netflix's best comedies after the kid's go to sleep, or plan a date night at a comedy show.
Laughter will get those endorphins pumping, so make an effort to associate it with your partner.
Talk
Remember at the very beginning when you talked to your spouse for hours about absolutely everything? Somehow, it is easy to get to a point where conversations revolve around grocery lists and kids' soccer schedules.
Poor communication often means you are no longer asking for — or getting — what you need from your partner. Fixing this isn't always easy. Try Sam Nabil Counseling Services if you and your partner need some help learning to communicate again.
Have Respect, Even When That Means Sacrifice
His mom is having surgery and needs help this week? He should go; you've got the kids.
He finally got into the grad school of his dreams, but it means moving to Montana for two years? Ok, you can do this. You'll pick the next home after he's graduated.
Making these kinds of sacrifices show your partner how much you respect his needs and believe in his dreams. Keep the faith (in each other).
Celebrate Your Happy Married Life
Looking for a way to celebrate the happy life you're building for your family? Maybe it's time for a getaway with your loved ones. Taking time to recharge together is the perfect way to restart your journey towards happiness together.
Anything to Add? Leave a Comment!