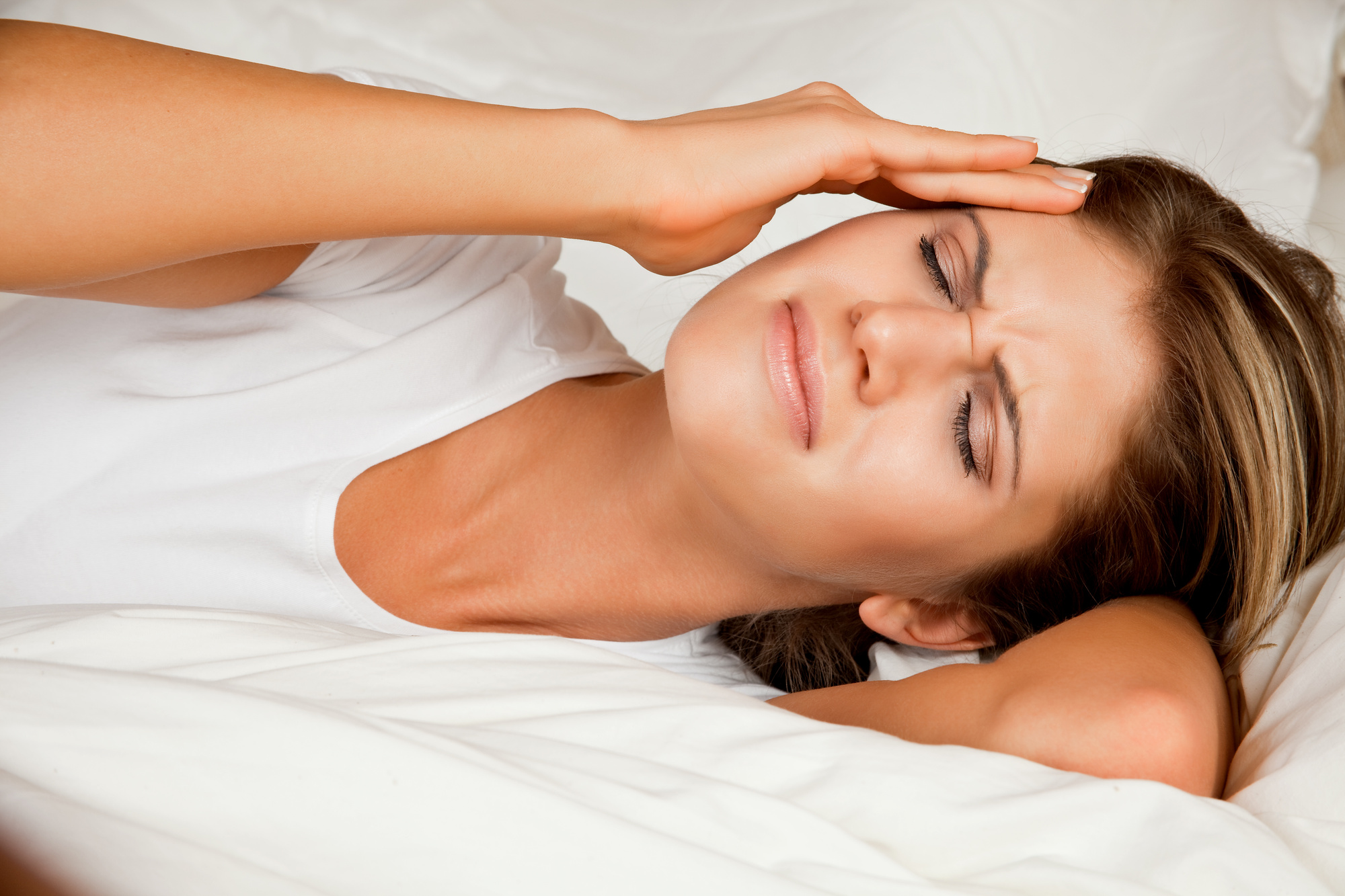 One minute you're laughing with a friend, the next you're squinting in pain. Popping a pill can seem like the easiest headache relief, but it's not the only way.
Pills are limited in capacity, especially in the case of migraines. If you're one of the 37 million people that suffer from them, you're probably wishing for a better way.
Migraine pills can get expensive. Here at Thrifty Momma, we're always looking for more frugal alternatives. Check out these six different ways to relieve pain naturally, without hurting your wallet.
1. Meditation
When do we ever truly relax? I'm talking no TV, no music, just sitting in peace. Even sleeping can be a challenge for some of us.
That's why it is so important to find a moment in the day to sit in silence. Some studies have shown meditation can be even more effective than traditional pain relievers.
If you get a headache at work, take a quick break. Go sit in your car, go sit in the breakroom, just sit somewhere quiet. Clear your mind of stress and work and focus on what makes you happy.
Binaural sounds can help tune out your surroundings if you can't find a quiet place. The melodic hum sends signals to the brain and puts you in an almost trance-like state.
Just remember to set a timer if you have somewhere to be; sometimes meditation can lead to naps.
Learn more about this online if you're really trying to find that inner peace.
2. Drink Ginger
Ginger is a natural headache relief ingredient, containing powerful anti-inflammatory properties. Ginger relaxes the blood vessels that create tension, lowering the intensity and frequency of headaches.
Migraine sufferers can drink ginger teas to prevent episodes. Simply purchase any loose teas with dried ginger or create your own at home. You can grate ginger root and steep it with lemon and honey for instant relief.
Gingerale doesn't have enough actual ginger in it to provide any headache relief, by the way. Not to mention, the sugar content may even make a migraine worse. Steer clear of it.
3. Stretching
Your fitness and lifestyle play a big role in how often you get headaches. Stress from sitting in one position for an extended time is a common cause. Loosen your neck muscles by doing some stretching.
Just do a few simple motions: look up, then down, left, and right. Then, tilt your head left and right, and rotate for two full circles, clockwise and counter-clockwise.
This method works best when you sense the early signs of a headache. Always be conscious of your health and fitness. Work toward improving it little by little. Regular exercise can just mean standing up and stretching every half hour.
You can build a routine around stretching and provide plenty of preventative headache relief so you don't have to worry about carrying pills around.
4. Massages
After stretching, you can move right into your own self-massage of the neck, back of your head, and your temples. These areas are most prone to tension and cause headaches.
A professional massage also helps keeps everything loose and prevents knots from building up. Schedule one if your budget allows.
If your hands aren't strong enough or tire quickly, you can find some great hand-held self-massage tools that won't break the bank.
You can even download some phone apps that turn your smartphone into a mini-massage device. You might get some weird looks, but, hey, if it works, go for it!
5. Hot Water and Ice
Ice helps dull the pain of a migraine and reduce the inflammation. You can apply an ice pack on the back of the neck or head. If you're going to use it on the forehead or top of the head, don't leave it on too long.
Hot water also helps ease the pain away. If you dip your feet into a foot massager or a tub full of hot water, it can improve blood flow and put your body in a relaxed state.
Those who spend a lot of time on their feet (nurses, teachers, retail assistants) find that the lower body is directly connected to the head.
Soaking your feet in hot water and icing the neck work out any blockages and inflammation. You'll not only get headache relief, but also full body pain relief.
6. Aromatherapy
Last, but not least is the power of smell. Our nose connects to our pleasure centers and can alter mood and blood pressure. That's why savory, sweet, and floral smells connect so deeply with memories, mood, behavior, and even motor skills.
You can tap into this power of relaxation and pain relief by using oils like lavender as medicine. Simply put a few drops in a towel or tissue and inhale for a few minutes.
You can also fill your home with natural oils by using a cheap diffuser. These inexpensive devices are like mini humidifiers that spray a mist of infused water, like a Glade plug-in, only without the chemicals.
Headache Relief and Your Health
Prevention is the key to combating headaches. With these tips and a good plan, you can make consistent strides toward living a healthier, pain-free life. It isn't easy, but you can always come here for stress-reducing information.
Always remember to practice self-care and don't spend every hour of the day thinking about money. It's a process. We're all in it together here!
If you're looking for more ways to save on medicine, healthy products, and more, always check in our hot deals section for new offers.
A frugal life is a happy life, that's what Thrifty Momma always says!
Anything to Add? Leave a Comment!