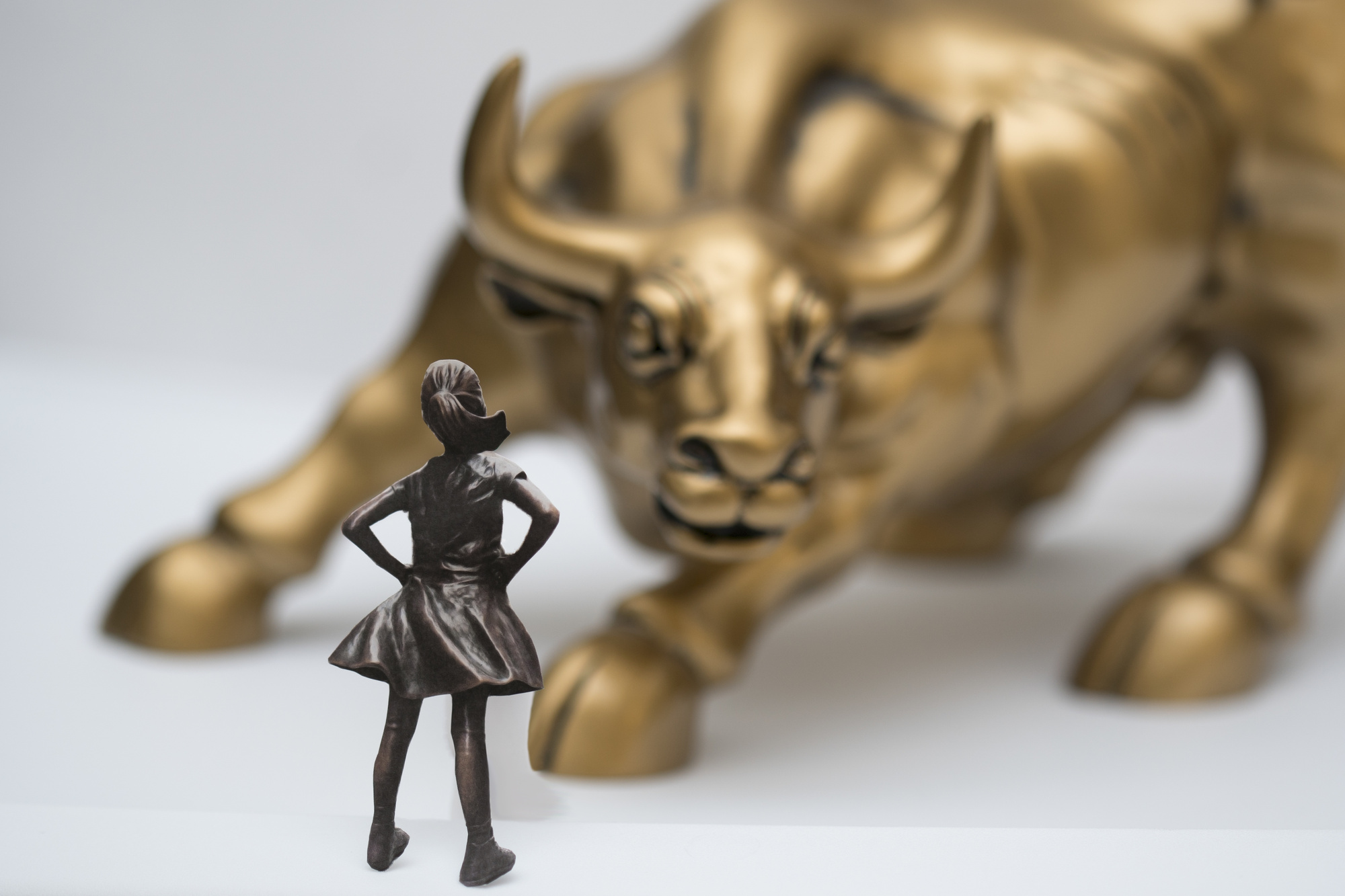 In a world that sometimes seems ridden with fear, chaos, and turmoil, it can be hard to stay positive and uplifted.
There's no doubt that it's hard (really hard) to be a mother, but it's one of the most important, rewarding jobs a person can have.
Navigating your own faith can be challenging with all the hectic demands that come with parenting, but we are here to help you!
Let's get into how to find and restore fearless faith as a mom.
Release the Perfectionism
Most mothers agree that they experience the internal and external pressure to somehow be superhuman.
With that said, the perfect mother does not exist. It never has and it never will. And, that's okay!
Having fearless faith means accepting that things will not always go according to plan. You will not always have control of the outcome. You will face hardships and obstacles through the ebbs and flows of life.
If you stay too focused on perfectionism, you miss the tiny, imperfect miracles that happen on a regular basis. You miss the chance to stay connected with your faith and spirituality.
Practice staying patient and accepting- even when life doesn't turn out the way you want it to. Practice finding a silver lining, even in the dark storms.
After all, fearless faith doesn't just exist when everything is going well. It exists even when everything is falling apart. The happiest, calmest mothers know and live by that philosophy.
Stay Connected with Your Faith
It's so easy to become disconnected with the principles and practices that keep you calm. But, this is a costly mistake.
Most of us feel stressed on a routine basis. It's just become a normal part of life, but it doesn't have to be that way.
Did you know that 77% of Americans report experiencing physical symptoms (like headaches or stomach pains) as a result of stress? That's almost 8 in 10 people, and it doesn't have to be that way!
Not only is all this rushing and insane scheduling wreaking havoc on our mental health, it can also have detrimental consequences on our physical well-being.
Your spiritual health matters, and it matters just as much as eating well, exercising regularly, and practicing positive coping strategies to manage stress.
So, how can you stay connected with your faith?
If you're an active member of a faith-based community, such as a church or temple, make it a priority to actually go! Just like you would with any other appointment, it shouldn't just be open for negotiation or "as a last resort."
You can also build upon your relationships with others who share the same fearless faith. Learn from mentors and take on their wisdom. Open up about your struggles and lean on others for support — that's what friends are there for and that's what makes the community of faith so special.
Seek Inspiration on a Routine Basis
It's important for all of us to experience awe and inspiration. It helps us feel alive and it helps us feel spiritually connected.
When was the last time you felt inspired? If you can't recall, we have a major problem. Inspiration colors our world.
Think about your children — chances are, they experience this awe and wonder every day. They do it without thinking. They experience it in the fantastic land of make-believe and childlike freedom and innocence.
Unfortunately, as busy adults with jam-packed schedules, we can lose sight of this in the midst of the daily grind. Fearless faith is all about feeling inspired, connected, and hopeful about the past, present, and future.
Make it a priority to set time for inspiration. Whether it's picking up new Servant books or spending time in nature on a mindful hike, do what you can to stimulate your mind and body.
Inspiration can be found anywhere- if you look hard enough. It also doesn't just have to be in a formal religious setting. Inspiration exists in the relationships we have with others, the moments we share with our children, and the sensations we experience every single day.
Love Without Limitations
As a mother, you already know that the unconditional love that you have for your children has no bounds. It's one of the best parts of being a mother, and it's what makes human connections so powerful and remarkable.
The more you can practice love, patience, and tolerance with the rest of the people in your life, the more fearless faith you will experience.
While it's normal to feel angry or upset at certain people throughout life, holding onto deeply-set resentments often ends up hurting you more. When we have certain expectations of others, we can risk feeling disappointed when they do not meet them in the way we want.
Instead, practice accepting people as they are- flaws and all. Learn to fall in love with the quirks and nuances. It's what makes us human, and it's what ultimately makes us beautiful and unique.
Remember: just like you don't need to be perfect, nobody else owes you perfection, either. The more you can embrace people for who they are, the happier you will feel.
Final Thoughts on Harnessing the Beauty of Fearless Faith
With faith, all things are possible. With faith, you will feel a sense of peace, calmness, and indescribable joy.
Just remember that faith does not happen "randomly." You need to take the conscious actions and steps to pump faith into your life and family.
Interested in more helpful lifestyle tips about raising your family? Be sure to check out our blog today!
Anything to Add? Leave a Comment!