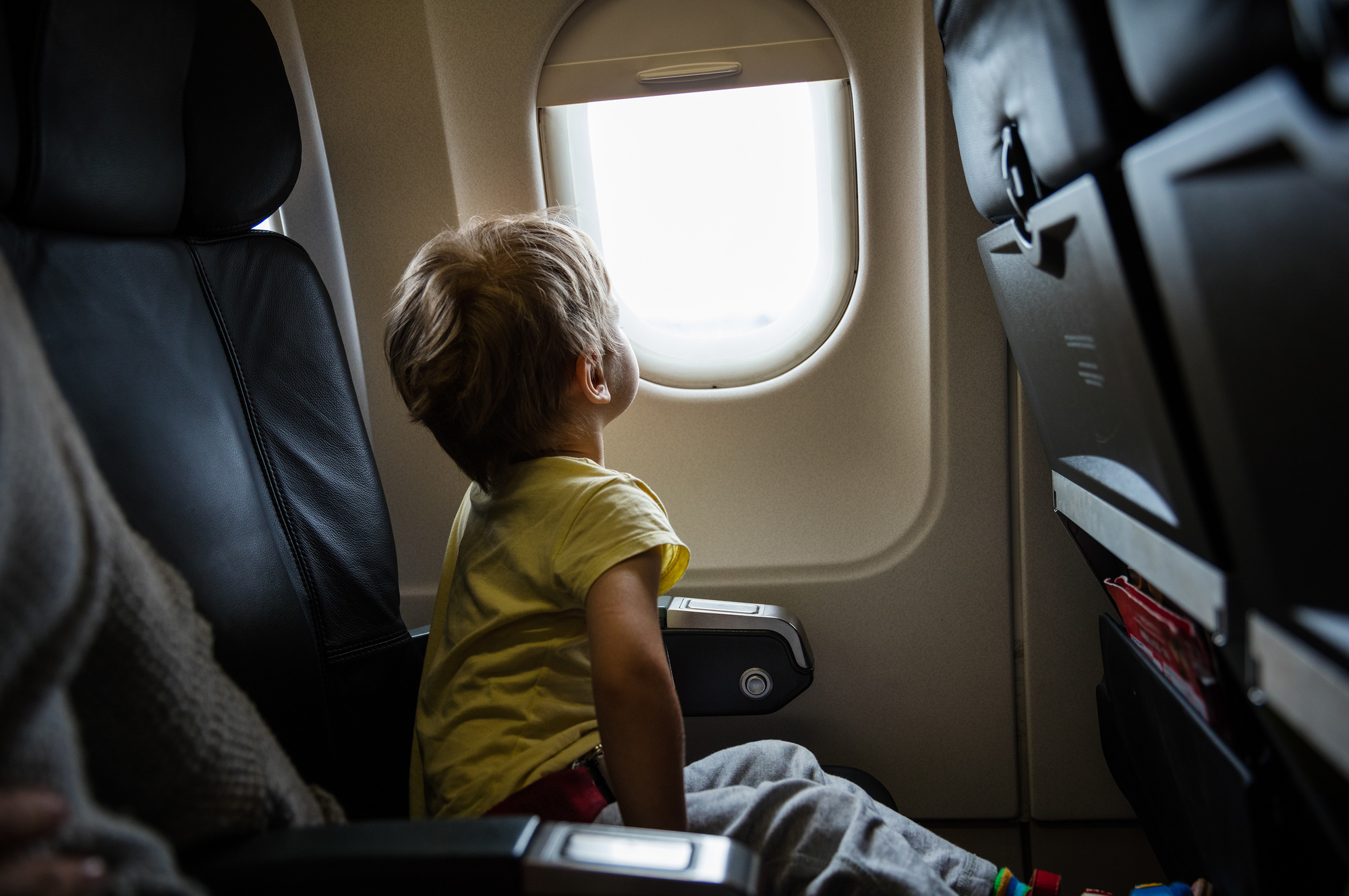 There are ways to enjoy flying with a toddler other than taking separate planes. If you plan ahead and prepare for the trip you can both have a great adventure.
Keep reading for some awesome tips to make flying with a toddler a breeze
Make a List and Check It Twice
Let's face it, it's hard to remember your name somedays when you spend it with a toddler. Lists are your friend.
If you're anything like me you'll want to put it on your phone. This will avoid you losing the list. You can also add to it easily when you think of it because you always have your phone.
As you prepare for your trip start thinking of things you want to bring. The more you have listed, the less you'll forget. This will help avoid meltdowns for your toddler and for you.
List toys, snacks, clothes, and supplies you will need for the trip. You'll want to have lots for them to do and eat. Planning for delays will help them be less stressful if they do happen.
Invest Time Before Your Trip
You'll thank yourself later if you put some time into preparing now. There are some easy and inexpensive things you can do. It'll be worth it when you're flying with a toddler to take some time to gather supplies. When it's time to pack you'll be ready.
Pick a corner of your home where your toddler doesn't have access. As you put things in the pile they won't disappear because your little one wanted to play with it before leaving.
Take a day and go to the grocery store to get snacks or supplies you'll need for your trip.
Remember airport security rules for liquids. You don't want to throw away snacks because they don't comply with TSA rules. With your toddler watching in horror.
Hit a Dollar or Craft Store
You're going to want some supplies for your toddler survivor kit. You'll want one for their entertainment too. Pick up things you'll want during the flight for your toddler.
Some things you might want:
wet wipes

– you're not going to be able to take a big container of them in your carry on. You'll want to either buy a travel pack or get a small container. Ziplock bags or a small Tupperware container will hold a wet facecloth or baby wipes.

freezer bags

– These can hold and organize a million things. You'd be wise to get some. You can prepare activity bags with all the supplies your child needs for it. They are good to carry snacks, wet clothes or diaper changing emergency packs.

lamination supplies

– You can buy lamination pouches at the dollar store. They'll come in handy to make things last for future flights too.

small tackle box or large pill box

– this can be used to place snacks. It is great for giving them several choices without making a mess. You can place their favorite snacks like raisins and cheerios in each compartment.

stickers and books

– Pick up some new books for them to look through on their own. Some books you can read to them while taking off and landing. Stickers are a great entertainment source. You can laminate some background for them to stick them to. This makes it easy for them to reuse them.

A few new toys

– You don't have to spend a fortune on new toys when flying with a toddler. You can grab a few new toys at the dollar store and make some activity kits to entertain them for hours.

earphones

– get a couple cheap sets of earphones. You don't want your only pair accidentally getting broken five minutes into your trip.
Divide and Conquer
It's so much easier traveling when everything you need is separated into kits. You can conquer anything this trip throws at you if you are prepared.
Changing Kits– You don't want to be rifling for supplies when your little one needs to get changed. Plan on at least one for every four hours of travel. Then include an extra one or two so you're not caught off guard.
have a ziplock freezer bag for each kit
include an undergarment. Even if your toddler is out of diapers, accidents happen.
a sandwich bag with a wet cloth or baby wipes in it
You can place lotion on one of the wet wipes. This way you have it but don't have to carry a large container which may not get through security.
most kits should have a complete change of clothes, just in case. You never know when your suitcase will take a different flight than you.
Activity Kits– Keep them busy and you will both be happier. Bring some familiar activities and some new ones. You don't want to be flying with a toddler who has nothing to do. Activity kits can be made from a number of supplies.
recycle a baby wipe container to hold small toys like dinosaurs or farm animals. This keeps them all in one place. Your little one can have fun playing with them and be entertained trying to get them through the hole on the top.
metal lunch box or pencil case and magnets. Keep magnet letters or shapes in it to play with on the lid of the container.
laminated background and stickers- you can laminate any page as a background. Add a bunch of stickers or crayons and you have a fun activity to create some quiet time. Keep the backgrounds, sticker pages, and crayons in a freezer bag so they are together.
Snack Kits– Having snacks ready to go, in an easy to use container is a must. You can avert a meltdown by distracting them with an array of their favorite snacks.
Pack Smart
I've been on a trip where my suitcase took a completely different vacation than I did. Make sure your carry on has everything you need if it happens to you.
An extra change of clothes and an extra pair of comfortable shoes should be in your carry on. While they're beautiful, you want to pack your Rachel Simpson heels in your checked bags. You'll want to stick to your best mom running shoes for your flight.
Move When You Can
Let your toddler explore and move when they can. Take advantage of time in the airport for them to get some of their energy out. This will be good for you too as it will help circulation. This is especially crucial if taking a long flight.
An airport is a magical place for toddlers. Enjoy it with them. Watch planes and people. Let them show you all the new things they see. Leave your activities and snacks for on the plane if you can. Have them close at hand but why use resources if there are other things to distract them.
While on a long flight, walk the aisle a few times. Your toddler will get some wiggles out. It will help pass the time.
Enjoy the Moment When Flying with a Toddler
You are not the first who is flying with a toddler. If they have a momentary meltdown don't worry. All the moms around you are sending their empathy and strength.
Anyone who gets cranky when your toddler does will get over it.
Time goes slow while you are sitting around the airport. Time flies by in life with our kids. Enjoy each moment. Plan for fun and have it no matter what bumps there are while your flying with a toddler.
We have lots of great ideas for living frugally and DIY crafts. Check out this great DIY flip book for your next trip flying with a toddler.
Anything to Add? Leave a Comment!