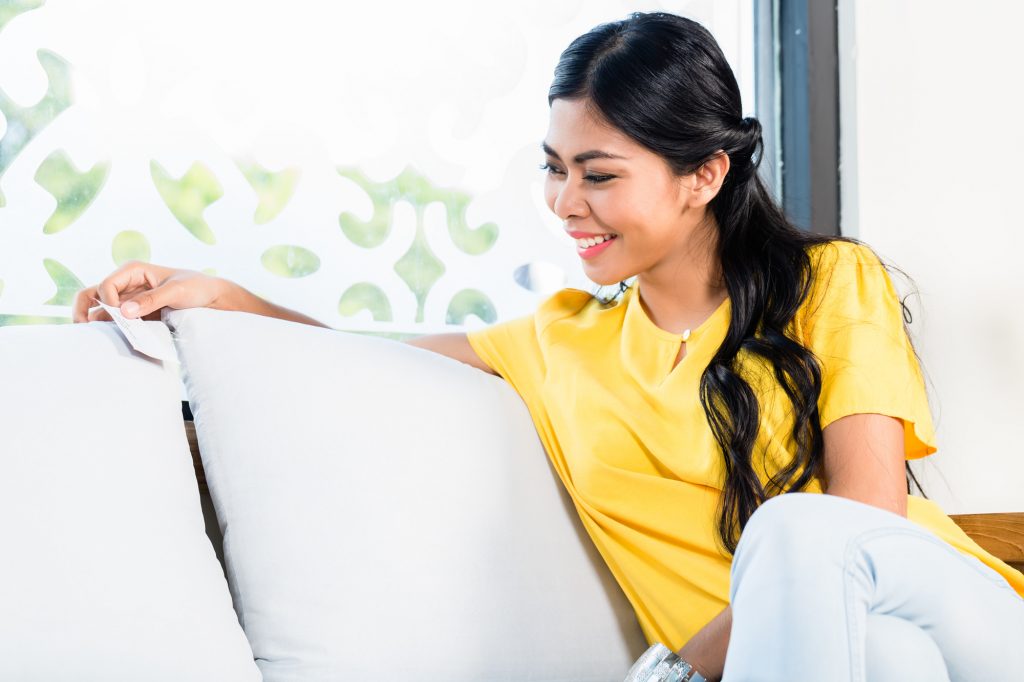 People that are trying to buy new furniture or redecorate their homes may be in for a sticker shock when they go shopping.
Furniture prices have steadily risen. On average, you can expect to spend $800 on a sofa and $400 on a coffee table.
When furniture prices are that high you may feel like you need to hold off on your latest home decor project. Luckily for you, there are ways you can find furniture that will fit your budget.
Tips For Finding Affordable Furniture
After you've spent months searching for affordable furniture you may think that the term is an oxymoron, but it's possible to find nice furniture that won't break the bank.
If you're ready to have stylish furniture for bargain prices, make sure you follow the tips in this post.
Visit Thrift Stores
Thrifting isn't just for people that want unique clothing anymore. Thrift stores are goldmines for affordable furniture.
A lot of the furniture you'll see in thrift stores has been donated but is still in relatively good condition. The furniture may be gently used, but you won't have to worry about that showing if you put a little work into it.
Thrift store furniture is ideal for people that like DIY projects. If you don't mind doing some minor refurbishing, thrifting could be what you need to furnish your house.
Check Out Estate Sales
Estate sales are designed to unload property fast. If you make a habit of going to them, you'll be able to find the affordable furniture you want in no time.
One of the benefits of going to estate sales is that you may be able to find matching items. It isn't unusual for some people to sell entire dining room sets or a set of bedroom furniture.
If you're a fan of vintage looks, make sure you go to an estate sale. Some of the furniture can be decades old, and could have aesthetic look you've been going for.
Have A Flexible Style
There's nothing wrong with having a look in mind for your furniture, but if your style is too rigid you could have trouble finding what you need.
If you're willing to go for furniture that's high quality, you can't go wrong regardless of the style it's in.
Be open to trying new looks and styles. There's a lot of vintage furniture that's affordable that's just as stylish as something brand new.
Think Small
If you're looking for affordable furniture, big box stores and mainstream places won't be helpful.
Small stores and local retailers can help you find unique furniture, and help you save money when you go shopping.
Niche stores tend to be smaller, and can also give you the kind of furniture you're looking for. If you love the style of American Country furniture, you can find a retailer that just specializes in that style.
Keep Quality In Mind
Remember, affordable furniture doesn't mean that you have to buy poor quality sofas and tables.
Before you purchase anything make sure to give the item a thorough inspection.
If you're buying a table, all legs should be firmly attached and shouldn't wobble. Wood should join in the corners and shouldn't be held together by glue or flimsy screws.
Turn over cushions before you purchase chairs and sofas and look for signs of damage. Rips and tears can be repaired with some stitching, but uncoiled or loose springs will never be comfortable to sit on.
Think About Your Lifestyle
If you want affordable furniture, you're going to want things that will last. This is why it isn't just important to consider quality, you should also take your lifestyle into consideration before you go shopping.
The light colored leather sofa that's 40% off may look great until you consider the active young kids in your home.
Stain resistant fabrics like linen and tweed may be best for people with pets.
Are you about to embark on a big home remodeling project? You may want to wait until your done before you start shopping for furniture.
When you take your lifestyle needs into consideration, you'll make sure that you get furniture that will stand the test of time. You won't have to go furniture shopping for awhile and can save your money for other home decor needs.
Be Prepared To Haggle
So far we've suggested a lot of different ways to find the furniture you need. One of the benefits of not shopping with traditional furniture is that you'll have more room to negotiate the price.
If you walk into any box store or chain, the prices are set. Private sellers are much more willing to be flexible when it comes to price.
Before you go shopping, take time to learn a bit about the right way to haggle. Be prepared to walk away from a few things, and that some people may not be willing to go to low.
The key to haggling is to stay realistic. Don't expect people to be willing to drop 60% off of a nearly new couch or coffee table. Aiming for a 10%-20% reduction should be enough.
Time Your Shopping
Sometimes you can't wait to go shopping, but if you want to get truly affordable furniture you'll time when you shop.
Going towards the end of one season and beginning of a new one ensures that stores will be trying to get rid of last season's merchandise.
Many stores are willing to drastically mark down their prices so they don't have to worry about furniture taking up space.
This is an excellent way to furnish backyards and patios. Going shopping towards the end of the summer season can help you get affordable outdoor tables and chairs.
Next Steps
Now that you know how to find affordable furniture, it's time to start beautifying every part of your home.
Read our post on cheap decor hacks for your home. Also be sure to check out our giveaways page to see if there's anything you can use to help you save money.
Anything to Add? Leave a Comment!