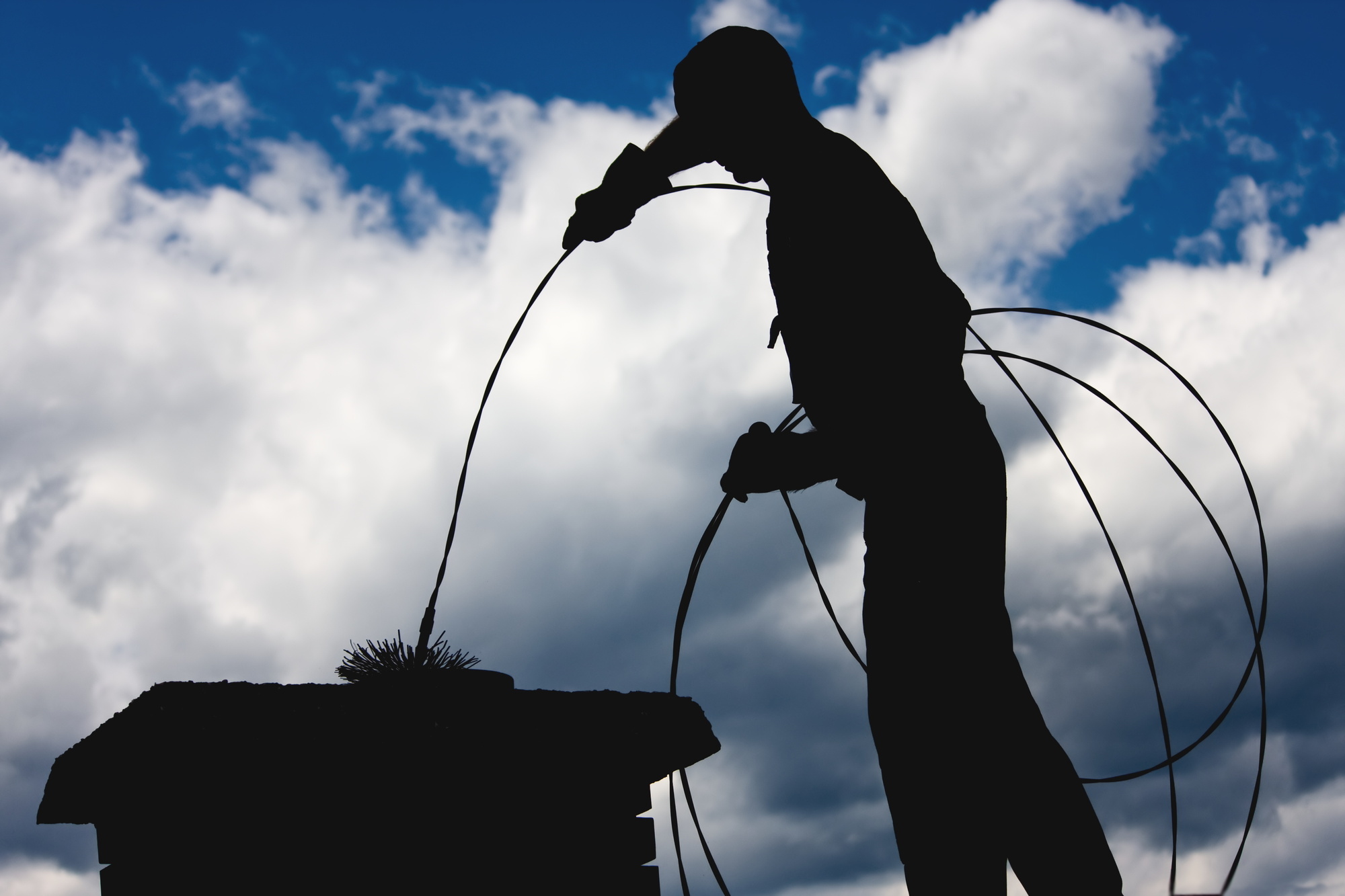 What pops into your head when you hear 'chimney sweep'? Tiny British children covered in soot?
It's okay, you're not alone. That image is almost impossible to escape when hearing the term.
Charles Dickens and Dick Van Dyke share some of the blame for perpetuating this image. However, the real-life fear of scammers does nothing to dispel the notion.
Don't be fooled by this combination of soot-covered jackanapes and mustache-twirling brigands. Despite all of this lingering imagery, chimney sweeps serve an essential purpose and provide a necessary service.
To avoid getting burned by a scam, or out in the cold with heating issues, follow these 9 important tips to hire a chimney sweep.
The Chimney Sweep Calling
Even though some unreputable contractors and would-be service personnel offer something they don't provide, chimney cleaning serves a purpose.
Chimneys attached to wood burning stoves, gas fireplaces, or pellet and coal furnaces all work to keep the flow of air and heat stable.
Dirty and crumbling chimneys present real dangers of fire backing up into the home. They also can leak smoke and carbon monoxide. The reality of these fears emboldens scammers to push their agenda.
The reality of these fears also pushes the professional chimney sweep service people. These hard-working service personnel want to protect homes and families. More so, they are ready to get dirty doing it.
Follow these 9 tips to secure good service and understand what good service will entail.
1. Avoid Solicitation
Because homes require chimney cleaning and repair periodically, a real chimney sweep won't call or drop by out of nowhere. Like any other service industry, they advertise deals and make their name known.
What they don't do is go door to door.
Most times a person works to sell you on something, it's something you don't need.
Though it may have been a few years, homeowners insurance and fire insurance policies will specify terms for the upkeep of chimneys and fireplaces. Follow those guidelines and get regular inspections.
2. Check for Professional Organization Credentials
If now is the time to get a chimney serviced, checking the credentials of the business you hire is just solid sense.
Even though no government regulation exists for the chimney sweep industry, professionals form guilds and agencies to monitor quality and protect consumers.
Organizations such as NFI (National Fireplace Institute) and the National Chimney Sweep Guild (NCSG) show an ongoing relationship with the technology and industry behind chimney sweeping.
The Chimney Sweep Institute of America (CSIA) provides certifications for privately owned and operated companies. They set guidelines and best practices.
3. Verify References
Ask for references and testimonials from local work. Professional service people like to show off their work. This provides an opportunity for them to ensure their quality, and you to see samples of the work.
It isn't uncommon to ask a house painter to see photos of their previous work. It's no different with a chimney sweep.
4. Bonded and Insured
Going back to homeowners insurance, professionally licensed repair and service companies provide guarantees of work.
This helps homeowners in two ways.
Replacement and repair
Insurance claims
Solid work only needs to be done once. In the case of unforeseen consequences, companies offer warranties for replacement and repair. A company that offers nothing on this front establishes a lack of trust.
Insurance claims for damage to a house don't go over well when repairs and necessary upkeep are not kept. Know your policies and ask for verifications for these purposes from any service and repair company.
5. The Question of Chimney Liners
Chimney liners add safety and value to a home. They protect against issues of creosote permeating joints. They also help to insulate and provide fuel and heat efficiency.
Made from clay, chimney liners also seal gaps that mortar joints alone can miss. This prevents exhaust from leaking into the home. Ask if a Chimney Liner Pro chimney liner would work for your needs.
Older chimneys tend to not have these useful additions. A rustic stove-pipe style fireplace will not have one.
6. Firm Work Windows
A professional company serves the public. A company that you trust with your home and family can also be trusted to keep an appointment.
A company that gives vague windows for the start and duration of work sends up red flags. A firm timetable and a solid window for the work to begin shows dedication.
A wide, non-commital work window screams scam.
7. Professional Accoutrement
Professional service and craftspeople wear professional attire. They arrive in vehicles with logos and often sport uniforms with the same branding.
These professional accouterments show that your chimney sweep believes in what they do. They also hope you will spread their name around and provide word-of-mouth advertising to friends and neighbors.
Someone hoping you won't remember them will be dressed to forget. Someone promoting a business will show their intent in the dress and manner.
Why Don't I Just Do It Myself?
8. Avoid the DIY Mess
Think back to the beginning of this post, that imagery of children covered in soot comes from a real place.
Chimneys get dirty. They get covered in substances so black that a whole series of art supplies get made from whats left. Supplies used to make black and white drawings.
If you have ever cleared the ash from a fireplace you know how quickly things can get out of hand. A professional chimney sweep also comes equipped with professional cleaning equipment.
Don't be too in a rush to DIY or you might also get to do yourself some new carpeting, curtains, and/or dining room fixtures. Soot gets places, and it tends to stick where it lands.
9. Safety is a Must
Before you decide to get up there and check things out for yourself, remember falls from roofs count for nearly 1/3 of all construction fatalities.
Professional chimney sweep services have specialized equipment and know-how for working on roofs.
Read More
If you learned something from this, consider checking out other helpful hints and tips for your home at our blogs.
Anything to Add? Leave a Comment!