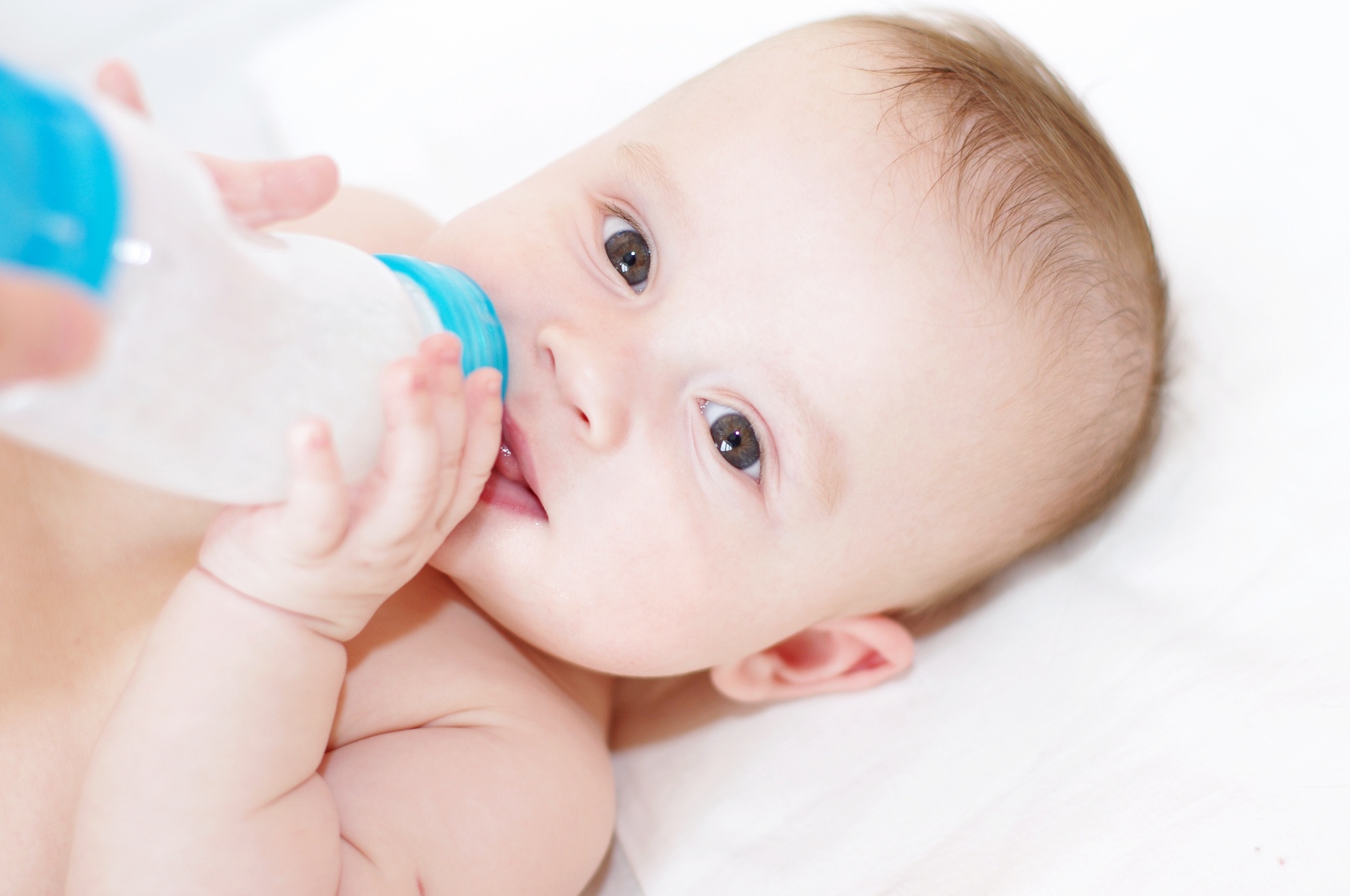 It's always difficult when you can't breastfeed. Breast milk is every mother's 'go to' when they have a growing baby on their hands. However, several factors contribute to the inability to breastfeed.
Formula becomes necessary.
But formula can be untrustworthy. You probably read the facts on different mommy blogs, and it's scary.
Most formula doesn't contain the necessary vitamins and fatty oils necessary for your baby to grow. And have you read the ingredients? All of the preservatives and artificial ingredients are every mother's worst nightmare.
Fortunately, HiPP Formula has your back. Hailing from Germany, HiPP abides by the EU's strict formula regulations. HiPP also makes formula for babies of all ages.
However, HiPP is very expensive. Here's some advice on how to save when buying HiPP Combiotic Formula.
Why You Should Buy HiPP
A lot of formulas in the United States are filled with additives and are sweetened with ingredients such as brown sugar syrup rather than lactose, which is the sweetener found in breast milk.
HiPP Combiotic Formula doesn't contain any of these ingredients. HiPP is organic and follows the EU's strict regulations regarding what to add to infant formula. HiPP also makes their formula with essential prebiotics and omegas.
HiPP also uses milk with no GMOs. The cows graze on grass not tainted with chemical pesticides.
Here are the vitamins and minerals in HiPP formula:
Vitamin A
Vitamin C
Vitamin D
Prebiotic oligosaccharides (GOS)
Omega 3 and 6 LCPs (DHA and AA)
Iron
All of these vitamins help your baby develop a healthy brain and a healthy immune system. The prebiotic also aids in digestion. You can supplement and even replace breastfeeding with HiPP formula.
HiPP formula is available in Stage 1 (0-12 months), Stage 2 (6-12 months), Stage 3 (1-2 years), Stage 4 (2+ years), Good Night Milks (6+ months), and even baby food.
Choose a Store You Can Trust
So many mothers are raving about HiPP Combiotic Formula. It is expensive, but you know every extra penny is worth it when you consider the well-being of your child.
So the most important fact is choosing a store you can trust.
Choose one that always has HiPP in stock and you can rely on for shipping and other factors. This is especially important for American parents, very few American retailers sell HiPP Organic Formula and you can only find HiPP online.
How Long Does HiPP Formula Last?
HiPP Combiotic Formula lasts about two and a half weeks if used every day. It comes in a box, and the formula in this box can be reusable.
Are you breastfeeding and only use the formula every so often? Have formula on-hand. Unopened boxes last a year after shipped, or you can read the expiration date printed on the box.
If already opened, wrap the formula in tin foil and keep the formula in a cool place, such as the pantry. Don't store in the refrigerator, this will be too cold. The opened formula shouldn't be used after two weeks.
Always keep in mind how much your baby needs and serving sizes recommended by their pediatrician. These numbers are estimates — always discuss feeding with your pediatrician.
Buy in Bulk
You'll be using a lot of this product. Buying in bulk is smart in general, but it could also save you lots of money.
Certain retailers have discounts when you buy in bulk. Others offer perks such as free shipping or even a gift or sample.
When you look at the price tag and compare buying in bulk to buying a few, you may opt for buying a few. Depending on how food your baby needs, buying in bulk could save you money.
If you're just switching your baby over, then you buy a few to make sure the food works for your baby. You can also buy little at a time if you're also breastfeeding, but it's still better to buy in bulk.
Keep Storage in Mind
Since HiPP is made without additives, it can spoil easily. One of the main tasks of additives is to preserve the formula longer. Since HiPP doesn't contain additives, they're strict on storage.
The formula should not be stored above 95 degrees Fahrenheit (35 degrees Celcius).
If the formula is stored in an area that's too hot, it can ruin the consistency. High temperatures can even ruin the taste, color, and aroma, ruining your infant's appetite.
Even if it's left in these extreme temperatures for a short period of time, it could cause severe changes. Try and keep the formula between 55 and 75 degrees.
If you want to increase storage, keep the formula in an airtight container. However, don't use the formula beyond three weeks.
It would be a shame if you spend a lot of money on the formula and having to throw it out. If you're ever unsure about the way you're storing the formula, contact the company, retailer, and your pediatrician.
Make Sure You're Preparing the Formula Correctly
Mothers, especially American mothers, are confused that you need to boil the water first before mixing in the formula. American formula doesn't require this; rather, only asks to mix the formula in water or in a water bottle.
As we stated previously, American formula is different than European formula — American formula is filled with additives to kill bacteria and European formula isn't made with these additives.
Therefore, the powder can be a growth area for bacteria.
Boiling the water helps to kill bacteria. The lack of sterilization and the chance of bacterial growth, specifically Cronobacter sakazakii, can make your baby sick.
Make sure you follow all preparation instructions. You don't want to spend the money to result in your baby being sick. If you have any questions about preparation, call the brand or retailer.
Time to Buy HiPP Organic Combiotic Formula
HiPP sent 50 years devising their quality formula. HiPP makes their formula without additives, GMOs, and sugar substitutes. Their formula is made with essential vitamins, cows treated humanely, and even prebiotic.
If you're looking for other parenting tips and savings advice, take a look through our articles.
Anything to Add? Leave a Comment!