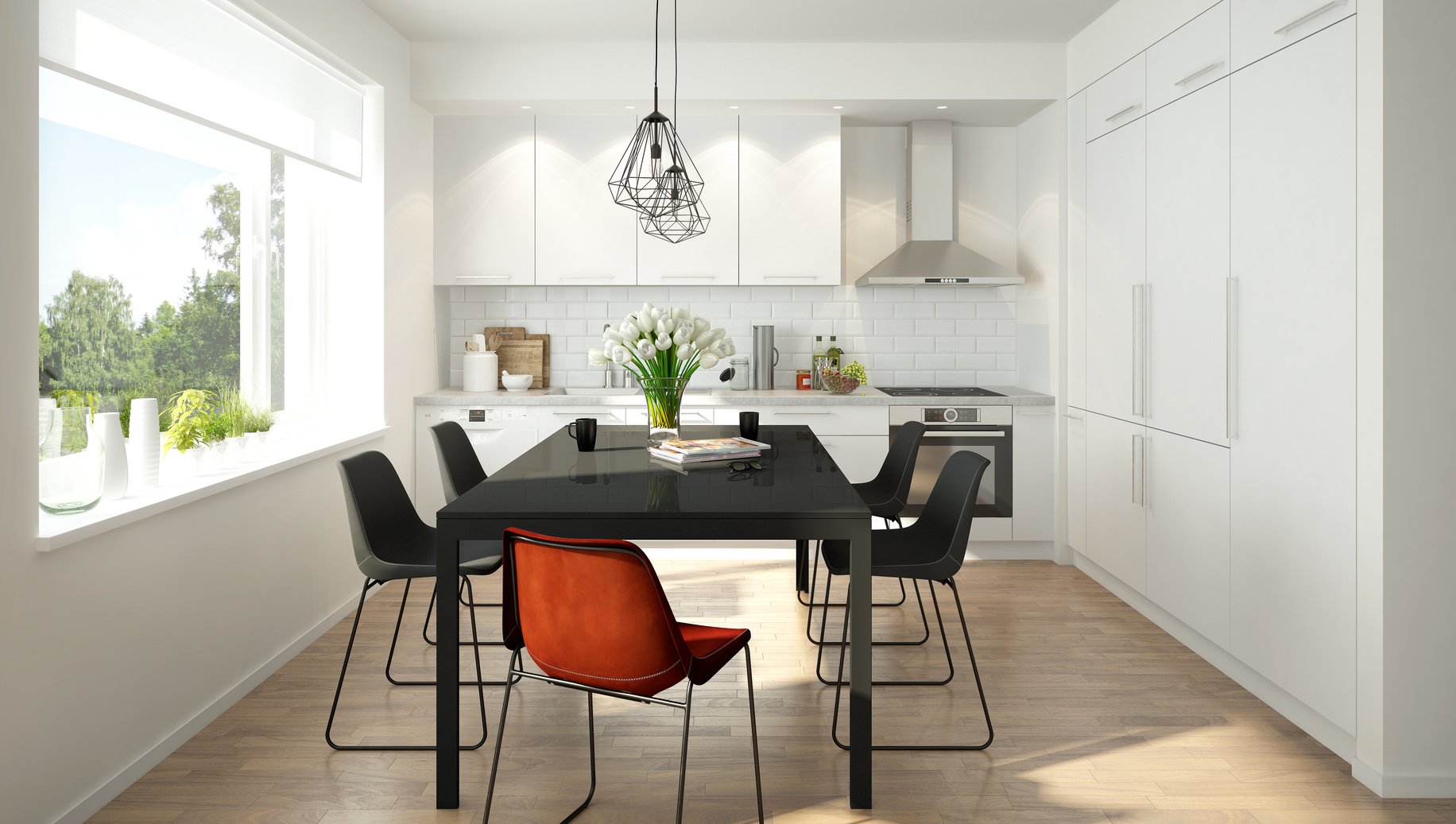 If you're getting a new home, you're probably looking forward to the point where you design your kitchen.
But it can also be intimidating: where do you start with such a momentous undertaking?
A beautiful kitchen within a clean home is one of the keys to a happy life. So follow these tips to make it happen.
Design Your Kitchen With Salvaged Wood For An Industrial Look
If you want to help the environment, save money, and have a rugged and industrial look within your kitchen: upcycling is the way to go. One of the best ways to do this is by using salvaged wood on countertops and other wooden surfaces.
It can be easy to find reclaimed wood in your community. So get started to take your kitchen to the next level.
Use White Seating And Countertops For A Calming Effect
There's a reason why "all-white" kitchen design is a staple in every kitchen remodel showroom. It creates a calming and modern aesthetic that can be good news for everybody looking to make a change in their kitchen's appearance.
We all need a little tranquility in our lives. Neutral white and gray colors can be the best way to get it: that makes this something you absolutely need to consider in your home.
Consider An Outdoor Kitchen
Obviously, not everybody can do this. If you're based in Fairbanks, Alaska, you should keep your kitchen inside. But if you're in a dry and warm climate: why not design your kitchen outdoors?
This can be a particularly good idea if you have a secondary kitchen in your budget, or you're addicted to barbecuing and outdoor cooking. At the very least, it can be a way to improve your health and mood with a little vitamin D.
Get A Large Window
What if you want the view of an outdoor kitchen in a cold or wet climate? Well, you can bring the light in use by installing a large window.
Being able to look outside while you eat or cook will have an amazing effect on your mental health. So this is a design choice you should really consider!
Have A Floating Bar
If you like to have a drink with dinner, you're probably planning to have a bar area in your kitchen. But having a floating bar, by using a cart with wheels, can be a great way to maximize your home potential for entertaining.
With this design choice, you can easily serve drinks to friends wherever you want in the house. This is great when you consider the role of the living room in social occasions.
Do It Frugally
No matter what choice you make, you need to design your kitchen frugally. And afterward, you need to be as thrifty as possible with your living choices.
This blog is dedicated to helping everybody who doesn't want to choose between saving money and living well. If you want to learn more, read our selection of frugal living tips.
Anything to Add? Leave a Comment!