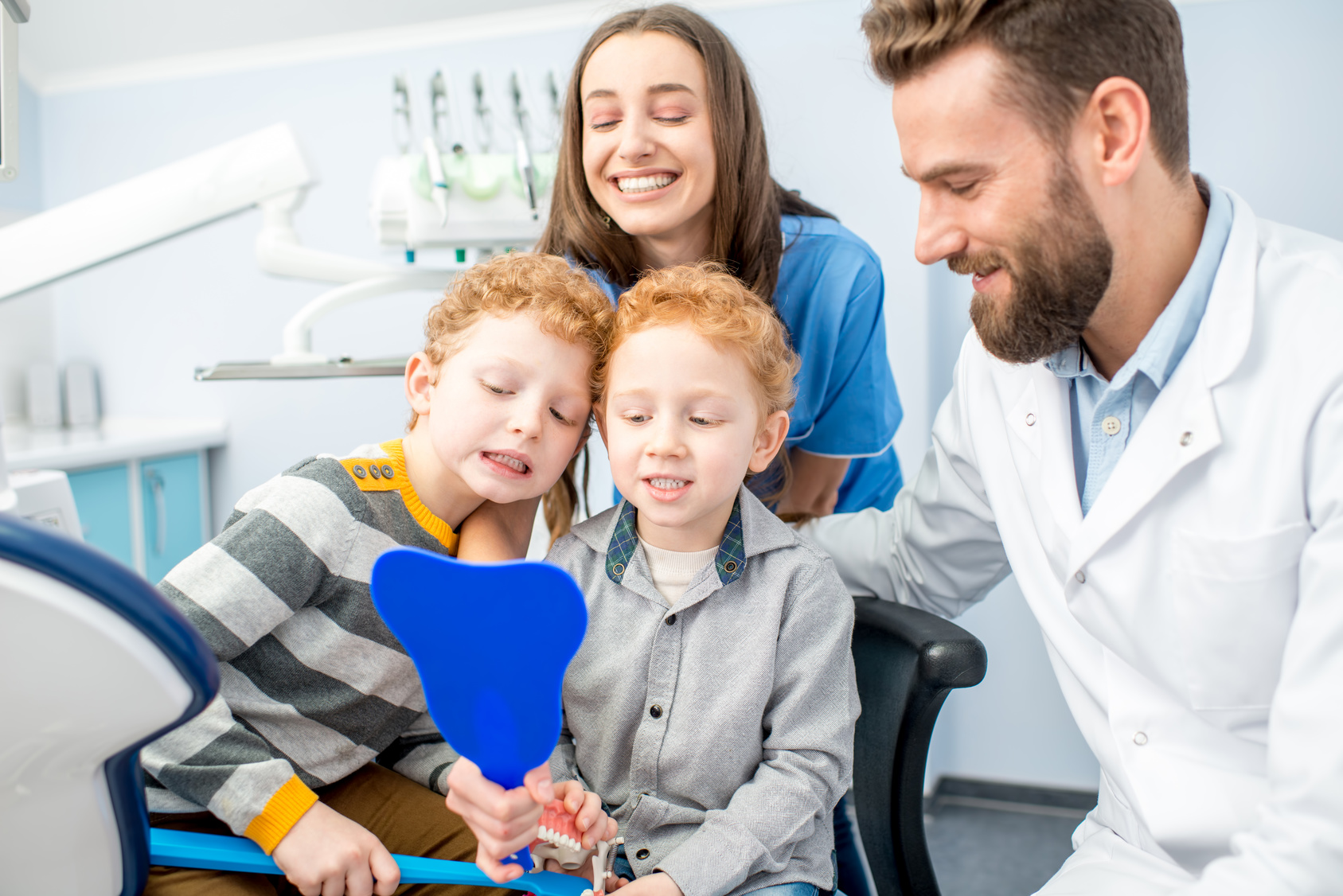 Your pediatric dentist is used to it. You come in with your child, everything is fine, and as soon as he puts on his mask the kid has an embarrassing meltdown.
It happens. Kids freak out when they're removed from their comfort zone.
Don't worry. There are some easy fixes that can help your child (and yourself) make it through your next pediatric dentist visit unscathed.
Keep reading to find out more.
Play the Dentist
The best way to rid your child of their irrational fear is to play a game. Pretend to be the dentist.
Make funny drill sounds and joke around with your child about how you can tell they haven't been brushing properly.
Pick on them about eating their fruits and vegetables. This will help to get them comfortable with the experience.
One Toy to Rule Them All
Nothing will settle your child like the comfort of having their favorite toy close by.
You know your child is in good hands at a place like David Satnick Dentistry, but your child doesn't know anything about why a pediatric dentist exists.
They may think they're being punished.
Having the favorite toy will not just calm them down, but will reassure them everything is okay and they aren't in any kind of jail for children.
Reward Them After the Pediatric Dentist Appointment
The dentist's chair is not usually a place we go to for a good time. For a little one, it can be pure misery.
Why not make up for it in another way?
Do they have a favorite playground or friend? You could give them the opportunity to go do something fun or have a special experience provided they are good for the dentist.
Do Your Part
Have fun and smile. Make jokes. Be silly with your child.
Take your son or daughter to the dentist one day. Introduce them to everyone in the office so they can see how nice everyone is and how there is nothing to be afraid of.
Joke around with the staff. They probably know the drill (pun intended) by now.
Tell them about how many other boys and girls go to this fine dentist and how they're all ok.
Keep It Real
When all else fails, you may just need to have a serious conversation. Proper mouth care is important for your child's overall health and will continue into their adult life.
They don't have to like it. They just have to be good.
Explain to your child there is no getting around it. Compare it to going to school or another activity they don't enjoy but have come to understand that they do not have an option.
Stay Away From Bad Words
Pain, needle, etc…
If you have a child who's sensitive to certain words, just don't use them when speaking about their pediatric dentist.
The introduction to dentistry and oral care shouldn't be started with negative connations about what they will experience. And let's be real, the average dentist appointment is painless and pleasant.
Do you have any tips on keeping a wee one happy at the dentist office? Leave a comment below, we'd love to hear from you.
Anything to Add? Leave a Comment!