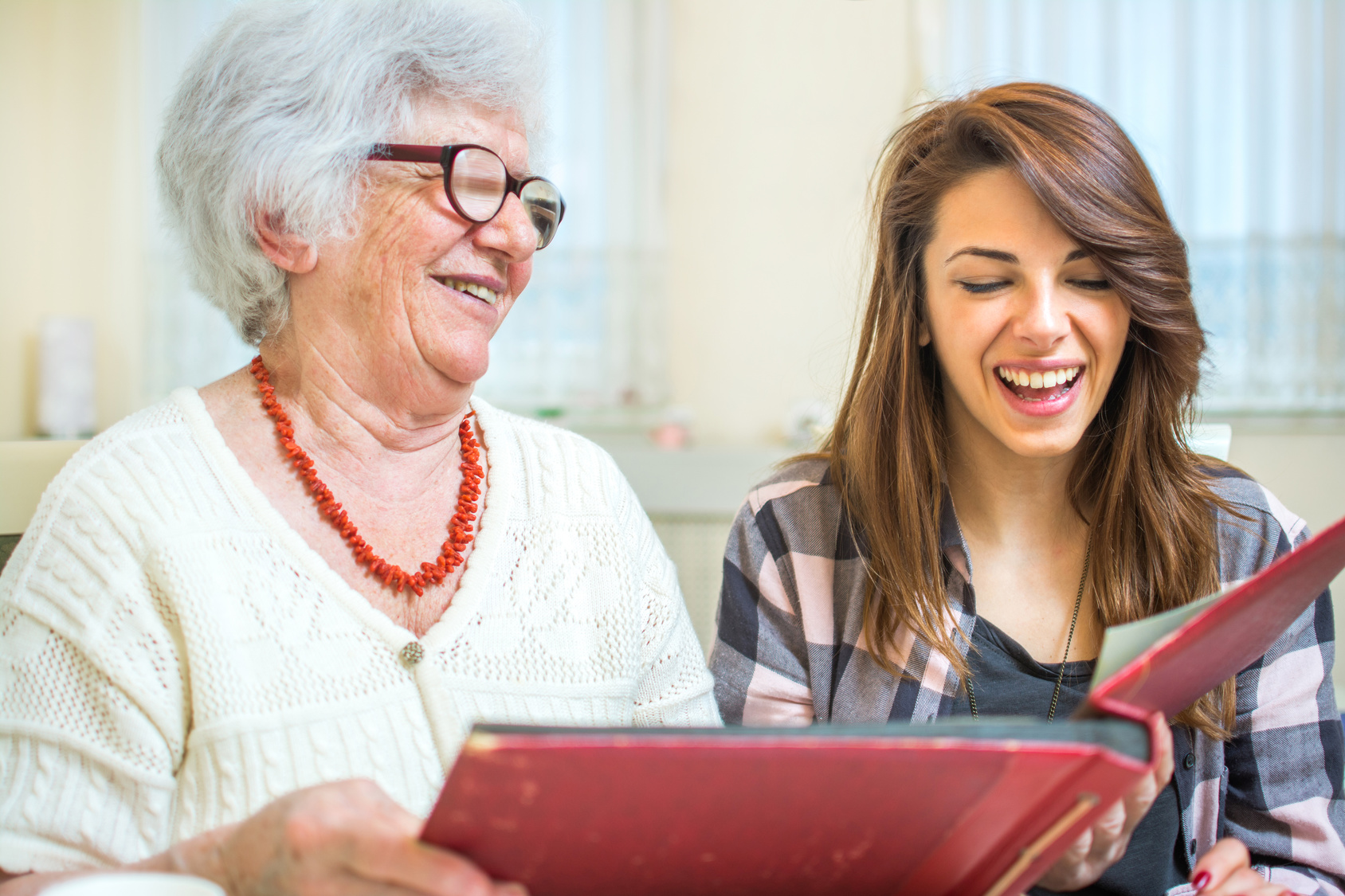 Picking the right gifts for grandma can be a challenge! How do you find the perfect gift that's sentimental, but also unique to her?
It helps to have a few gift ideas on hand when it's time to pick the perfect present. Whether you're shopping for a birthday, Christmas, or another special occasion, you can choose an amazing gift that will be cherished for years to come.
Try one of these 5 interesting gift ideas to help you get started – or to inspire you to come up with a new gift idea of your own!
5 Unexpected Gifts for Grandma
1. A Living Gift
If your grandma has a green thumb, try giving her the gift of a plant that will beautify her home or garden.
If you're a gardener as well, you might give a plant that you raised yourself for an extra personal touch. But even if you can hardly keep a cactus alive, you can still give a beautiful store bought plant!
Just make sure to choose one that fits grandma's unique personality. You might try a plant that blooms in her favorite color or an herb that she'll love to cook with.
2. A Photo She'll Love
You might have gifted grandma with a photo in a pretty frame when you were younger. Now, though, there are many other creative ways to use photos in gifts.
Try giving a digital photo frame that will cycle through a number of beloved family pictures from years past. Or, give a custom gift like a photo blanket from The Memories Place – these make fun and cozy additions to grandma's home.
3. A Crafty Accessory
Jewelry makes a wonderful gift for a stylish grandmother. However, you don't want to give just any jewelry – try something handmade for that special touch.
If you make a necklace or pair of earrings, she's sure to love it. But if grandma has a creative streak, you might try giving an easy jewelry kit that she can use to design her own looks. You could also try an interesting handmade piece from a local designer that fits her style well.
4. A Home Upgrade
As people get older, it can get harder to do all the things they want to around the home. Why not give grandma an opportunity to do that home update or refresh she's always wanted?
You might try a gift certificate for an interior decorator, or to a furniture store for that cute new lamp or living room set she's had her eyes on. Or, keep it simple and gift a subscription to a cleaning service. Everyone can use a little help keeping their home spotless sometimes!
5. A Gift You Do Together
What grandma probably wants more than anything is a little more time with her grandkids. A gift that gives you two a fun day together will really be special.
If she loves baking, then gift a local baking class that you two can take together. There are all kinds of other classes you can take, too – try terrarium building, or even a low-impact dance class. And, of course, tickets to a concert or play she'll love are always a good choice.
Pick the Perfect Gift Now
When it comes to gifts for grandma, a little extra thoughtfulness goes a long way.
More than anything, you should try to give a present that fits her personality and interests. Show how much you care about her by remembering her favorite activities, style, or colors, and proving that in the gift you choose.
Are you shopping on a budget? Check out our frugal living tips here, so you'll have more to spare for the perfect gift!
Anything to Add? Leave a Comment!