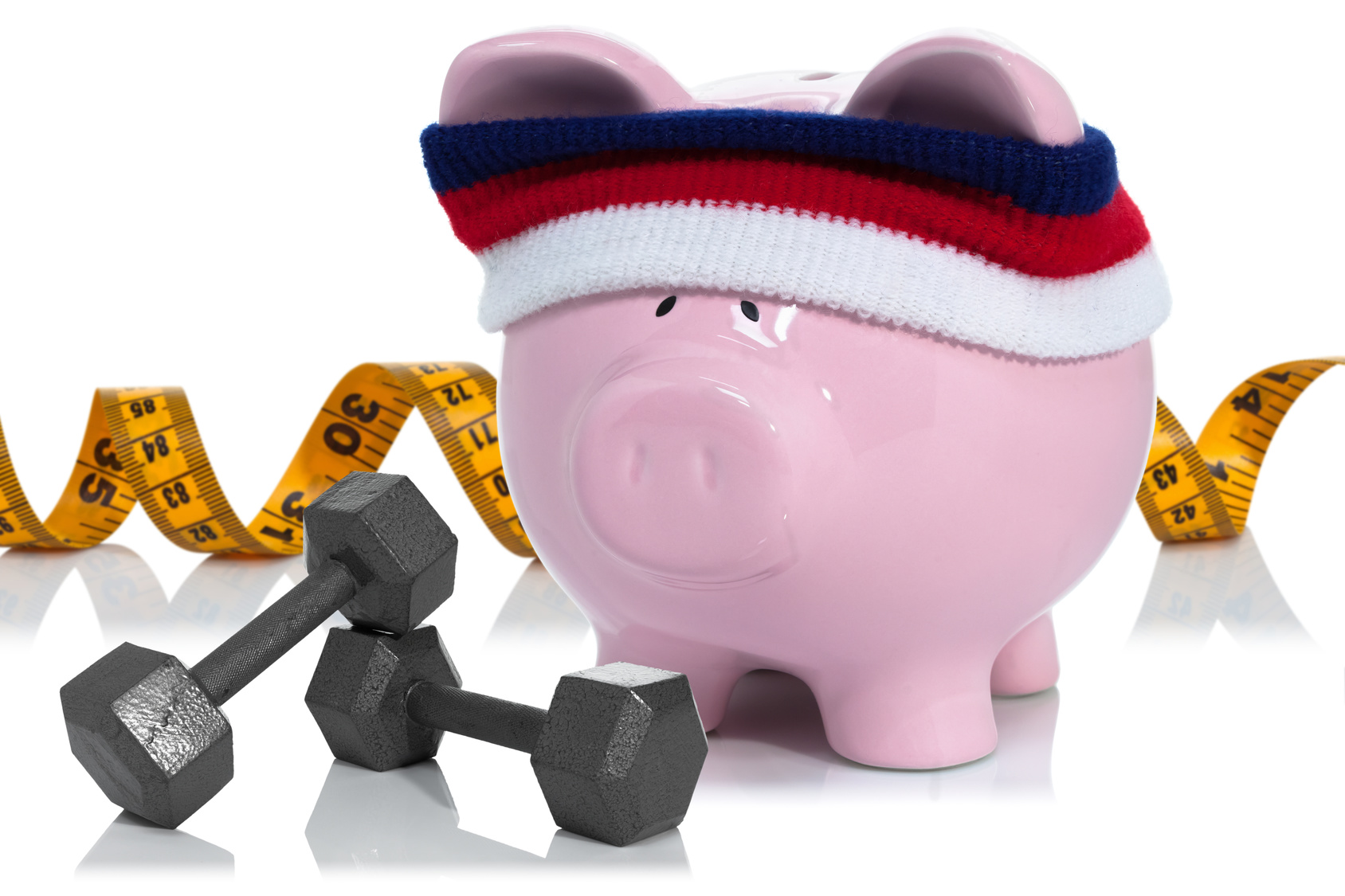 All of us love to look great. But one of the problems with weight loss is that it seems to cost so much.
With American obesity at an all-time high, there's no doubt that there's never been a better time to focus on losing some pounds.
Make sure you aren't overspending when it comes to weight loss though. Try these hints and you'll save money while you lose weight:
1. Save Money With Weight Loss
Many of us think of costly gym memberships when it comes to losing weight or spending money on supplements. But we seldom think about all the money we are going to save by dropping excess fat.
A recent study showed that Americans spend as much as $28 billion a year on medical costs associated with obesity. Just by setting a time to walk for 30 minutes 5 times a week Americans will save an estimated $2,500 per year.
Rather than thinking about all the money you will spend, focus on what you will save. Plus, you can find that new wardrobe with the money you will save.
2. Drink The Tea
You may have heard the insane health benefits of drinking weight loss tea. There are a wide range of types but science shows that some strains of tea reduce fat and can help shrink your waistline.
Not sure there is much to prove that weight loss tea really works? One woman was able to drop over 100 pounds in a single year by drinking weight loss tea.
Tea is a delicious way to feel full and a proven product. Find one that is right for you and watch the pounds slip away.
3. Exercise On a Budget
Unfortunately, many of us want to throw money at the problem and hope we will get skinnier as a result. But buying the latest fad won't help you lose weight on its own.
Losing weight means good diet and regular exercise. But don't feel like you need to break the bank to get in some solid exercise.
As noted above, walking doesn't cost anything at all and it can help you lose weight. But there are a number of ways to exercise on a budget.
Besides walking and doing home exercises why not jump on YouTube and try and find some workouts you enjoy? There is no shortage of options for everyone.
4. Track Your Calories
One of the best ways to lose weight is to keep a calorie diary. You can use a notebook or take advantage of one of the free fitness apps on the market.
Not only will you be losing weight by focusing on healthy eating, you can plan and adjust your calorie intake around your fitness goals.
5. Cook At Home
Meal preparation is a great way to lose some weight. One of the triggers to overeating or eating junk is scrambling to find something to eat at the last minute.
By preparing ahead of time and cooking at home you will have plenty of healthy options to choose from.
Not sure where to begin? Both your wallet and your waistline will thank you if you try our frugal recipes at home.
Anything to Add? Leave a Comment!