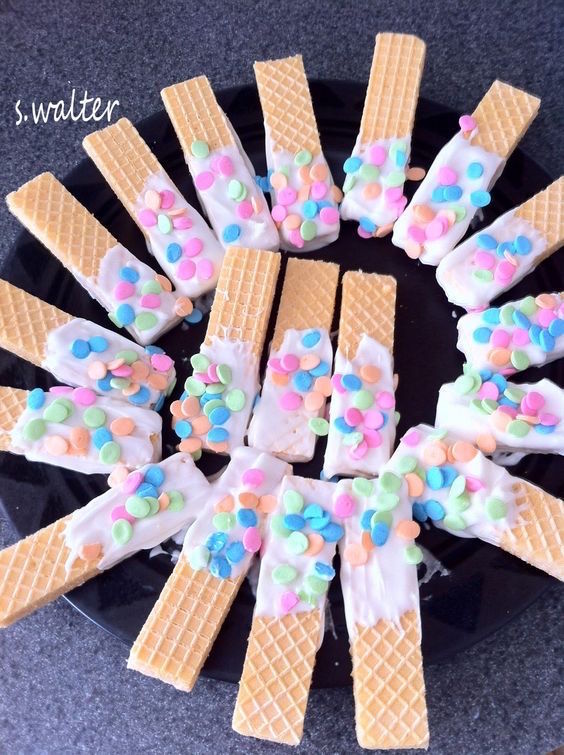 Do you love making special treats around the holidays, but you find yourself short on time or maybe patience? Well I have a super simple and easy recipe for you and your kids to make! Even my 3 year old can make these with a little bit of assistance! Below you will have the ingredients and directions to make these Dipped Wafer Cookies!
Ingredients:
*Sugar Wafers
*Melting Chocolate or Frosting as alternative
*Sprinkles
Directions:
1. If you are using melting chocolates then you will want to place them in a microwave-safe dish and follow the directions on the bag for melting. It's usually 15-30 seconds stir until melted and smooth!
2. Open sugar wafers and dip in melted chocolate (caution, it will be hot) if little ones are helping, then you might want to use the frosting instead.
3. Add sprinkles to the chocolate or frosted ends of your sugar wafers!
4. Place on a plate, serve, and eat!!
If you liked this recipe then make sure to check out our others over here! Leave a comment below on what you thought about this tasty treat! Happy Cooking!
Anything to Add? Leave a Comment!