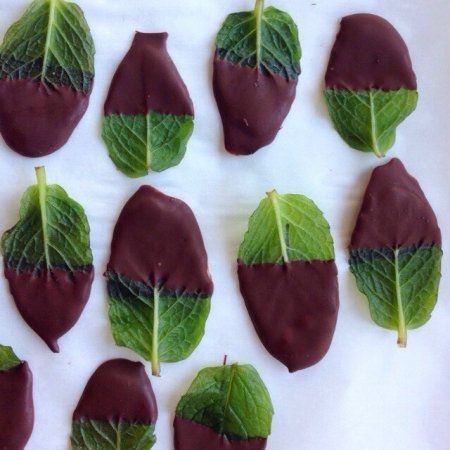 Here is a quick and easy way to freshen up your breath after dinner? I love this and it tastes pretty good too! Just follow the simple 2 ingredient recipe below!
Ingredients:
*Fresh cleaned mint leaves
*Dark chocolate
*Wax paper
Directions:
1. Take the cleaned mint leave and make sure they are dry.
2. Melt the dark chocolate
3. Dip each mint leave in the melted chocolate and set on wax paper.
4. Once hardened, pop one in your mouth and eat!
If you loved this easy recipe, then make sure you try out our others here! Let us know in the comments below what you thought about this one! Happy eating!
Anything to Add? Leave a Comment!