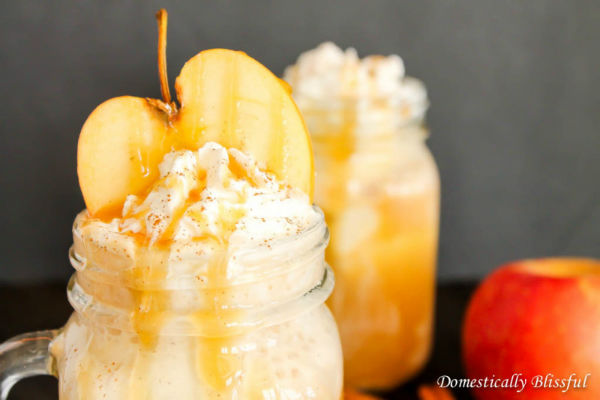 Apple Cider Float Recipe!
I absolutely love the fall and winter season, especially because of apple cider! I recently discovered this Apple Cider Float Recipe, which tastes like heaven. My family has probably had three to four of these floats over the past month, each. In my opinion, nothing is better than apple cider. Does this recipe sound yummy to you too? If so, you'll need to have the following ingredients ready, if making this as well:
Sparkling Apple Cider
Fresh Local Apple Cider
French Vanilla Ice Cream
Whipped Cream – Optional
Apple Slice – Optional
Ground Cinnamon – Optional
Cinnamon Stick – Optional
Caramel Sauce – Optional
For more directions on making this float, be sure to visit the Domestically Blissful Webpage for further details. Let us know what fall recipes you've been making lately.
Anything to Add? Leave a Comment!