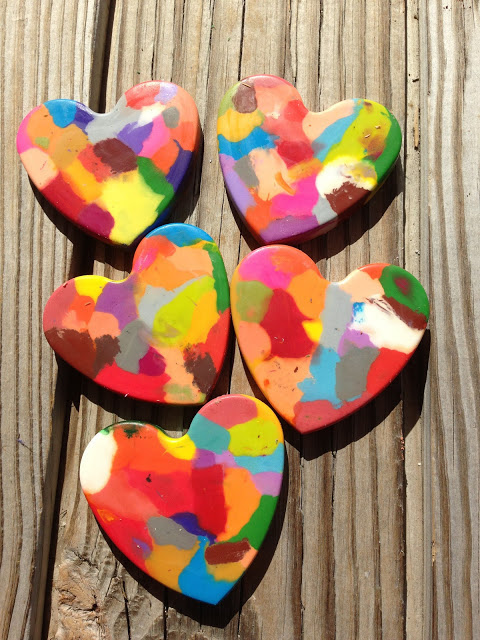 Kids are back in school so you might notice you have a bit of free time! In the coming months there will be holidays that require gift giving! These super adorable DIY crayons are the perfect thing to give! Below you will find a list of materials and directions!
Materials:
*Crayons of any colors you want
*Silicone molds (example: hearts, legos, puzzle pieces, gingerbread men)
*Oven
*Patience
Directions:
1. Preheat oven to 230* F.
2. Peel off all the paper off of the crayons. This is where the patience comes in at!!
3. Break crayons into small 1/2 inch pieces.
4. Layer in your silicone molds how ever you like. Remember that the bottom colors will be more vibrant and the top colors will melt into 1 color. There will be chunks of crayons that don't melt. It's OK!!
5. Bake in oven until melted. About 10-15 minutes! Melted crayon goo is HOT!!! Becareful!
6. COOL!!!! To speed up this process you can pop the molds into the freezer once the melted crayons have set a bit.
7. Carefully pop them out and your done! Enjoy hours of multi-color fun!
What did you think about this fun DIY! These also make great gift sets. You could buy a mold and a pack of crayons, wrap it up, and gift that! The possibilities are endless! Check out our other DIY's over here! Happy crafting!
Anything to Add? Leave a Comment!