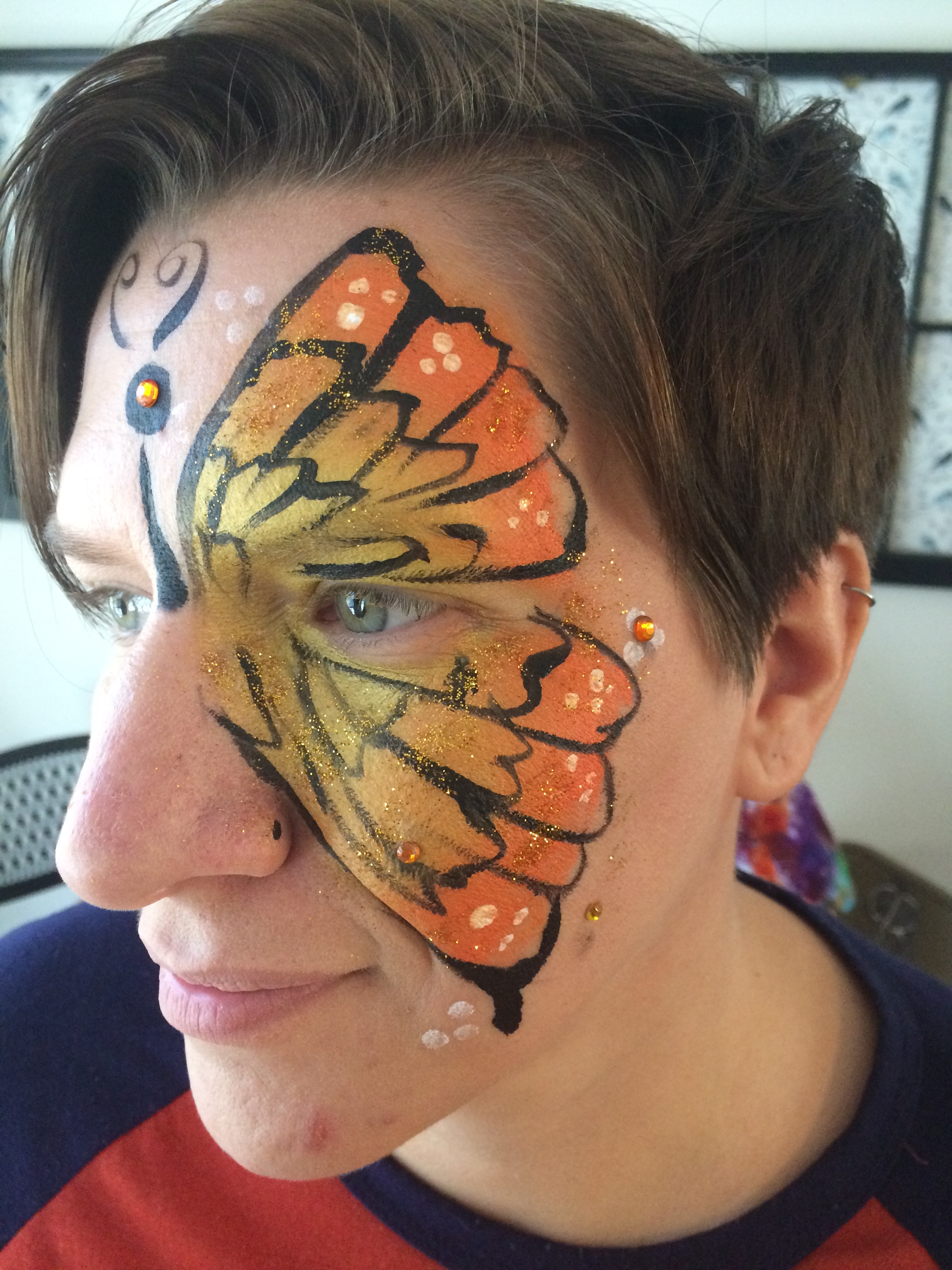 Need a quick and easy Halloween face painting idea? Here is a great DIY tutorial on an easy to follow Fall Colored Butterfly!
Directions:
1. Sanitize hands!
2. Choose a design Decide which colors you would like to use.
3. Start at the corner of the eye and fan out. Do this like an X.
4. Then add the outter part of the wings in a second color.
5. Blend the two together lightly.
5. Draw the body, antennae, and outline the butterfly with as much or as little detail as you like.
6. Add gems or glitter as you wish.
7. You may like to add some color to the lips as a finishing touch.
**Member to use a Q tip for the lips for hygiene reasons**
**It is important to remember and clean out your brushes and sponges and dry them well**
Let's us know in the comments below what you thought about this fun and easy to follow DIY Butterfly! If you liked this one, check out our other DIY's here! Have fun and Happy Crafting!
Anything to Add? Leave a Comment!