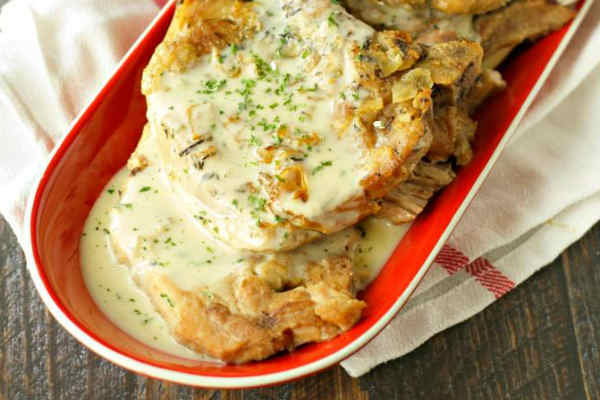 Slow Cooker Pork Chops with Creamy Herb Sauce Recipe!
Want to make a delicious dinner this weekend? If so, you must try this Slow Cooker Pork Chops with Creamy Herb Sauce dish. I recently tried this with my in-laws and they absolutely loved it. I know that my husband and I will me making this recipe for years to come. Want to make this yummy dinner too? If so, here are the ingredients you'll need:
2 pounds pork loin chops
1 tablespoon olive oil
1 tablespoon butter
½ small yellow onion, diced (or about ¼ cup)
2-3 cloves garlic, minced
1 teaspoon dried thyme
½ teaspoon salt
½ teaspoon dried mustard powder
⅛ (or up to ¼) teaspoon pepper, depending on taste
1½ cup chicken broth
¾ cup heavy cream
1 tablespoon cornstarch
1 teaspoon freeze dried parsley
1 teaspoon freeze dried basil
For additional directions on making this recipe, be sure to visit the Slow Cooker Gourmet Webpage. Let us know what you thought of this recipe in the comments below. We love to hear from our readers.
Anything to Add? Leave a Comment!