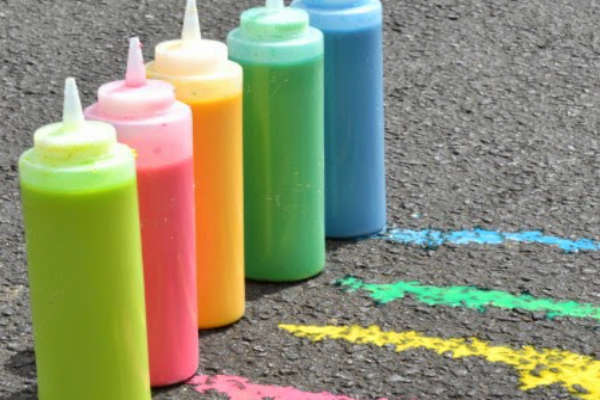 Sidewalk Squirty Chalk Project!
Want a new summer activity for your kiddos? If so, you must check out this Sidewalk Squirty Chalk project! This is a great way to create art on the sidewalk during the weekends. I recently made this chalk with my children and they had so much fun. Want to make this project as well? If so, you'll need to have the following supplies:
Corn starch
Baking soda
Food coloring or washable watercolors
Vinegar
Squirt bottles
PS: I was able to find all of these supplies at my local dollar store, even the food coloring!
For additional directions on making this craft, be sure to visit the Growing A Jeweled Rose Webpage. Let us know what you thought of this DIY project in the comment section below. We love to hear from our readers.
Anything to Add? Leave a Comment!