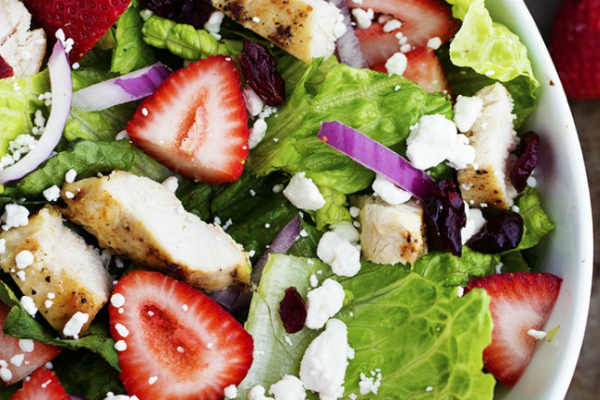 Strawberry Chicken Salad With Strawberry Balsamic Dressing Recipe!
Nothing says summer like strawberries and fresh greens! When I try to eat light meals during the warmer months, I love using strawberries. I recently found this Strawberry Chicken Salad With Strawberry Balsamic Dressing recipe and it was absolutely delicious! I've made this recipe 3 times already in the past two months. Want to make this meal too? If so, you'll need the following ingredients:
2 cups cooked chicken, chopped
4 cups romaine, chopped
2 cups strawberries, chopped
½ cup dried cranberries
¼ cup sliced red onion
¼ cup crumbled goat cheese
¼ cup sliced almonds
Strawberry Balsamic Dressing:
1 cup strawberries
¼ cup balsamic vinegar
¼ cup extra-virgin olive oil
1 tbsp Dijon mustard
1 clove garlic, minced
¼ tsp salt
¼ tsp pepper
For additional directions on making this summer recipe, be sure to visit The Recipe Critic Webpage. Let know if you like this recipe in the comment section below.
Anything to Add? Leave a Comment!