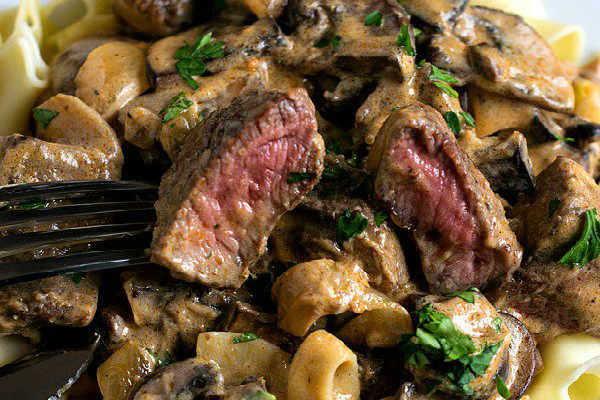 Beef Stroganoff Recipe!
Growing up, beef stroganoff was a family favorite weekend meal! I recently tried a different recipe and it was absolutely delicious. Both my husband, kids, and in-laws loved this meal too! I know that we will be making this dinner again soon. Want to try this new re-vamped family dish as well? If so, here are the ingredients you'll need to pick up or purchase:
3 tablespoons of butter, divided
1 pound fresh Cremini mushrooms sliced into ¼ inch thick slices (aka baby portobello mushrooms)
1 teaspoon kosher salt
½ teaspoon freshly ground black pepper
2 tablespoons cognac or brandy
2 tablespoons butter
½ pound onions, cut into medium strips the long way
1 tablespoon tomato paste
2 tablespoons all-purpose flour
2 cups beef stock
1 tablespoon country Dijon mustard (this is a product that mixes whole grain and smooth Dijon)
1 cup sour cream
1 ½ pounds trimmed rib-eye steak, cut into cubes approximately 1½ inches
1 teaspoon kosher salt
½ teaspoon freshly ground black pepper
1 tablespoon all-purpose flour
2 tablespoons butter
1 tablespoon olive oil
2 tablespoons cognac or brandy
Chopped parsley for garnish, optional
Wide egg noodles, see note above
For additional directions on making this recipe, be sure to visit the A Family Feast Webpage. Let us know what you thought of this recipe, we'd love to know. Feel free to share your thoughts in the comment section below.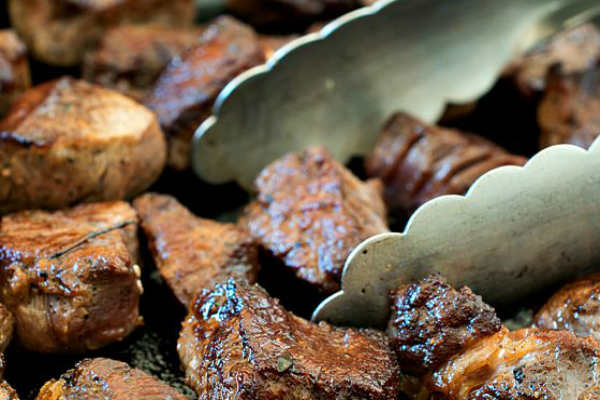 Anything to Add? Leave a Comment!