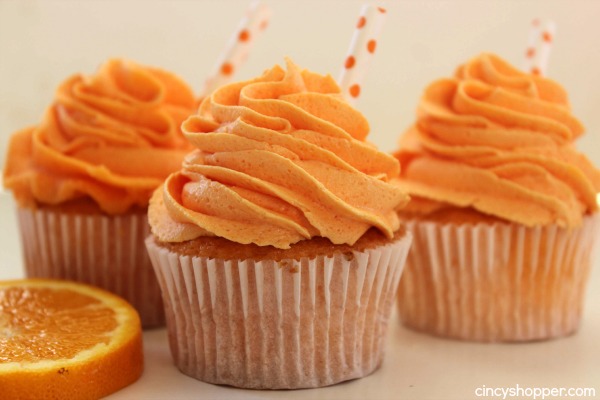 Orange Crush Cupcakes Recipe!
If you've read up on my DIY posts, you know that I love cupcakes, as does my family. So, I recently found these Orange Crush Cupcakes that I just have to make. I have yet to try this, but they look so delicious. Plus, Orange Crush is a great soda that my kids enjoy. Want to make these yourself? If so, you will need the following:
Cupcake:
1 box White Cake Mix
3 Egg Whites
1/4 cup Vegetable Oil
1 cup Orange Crush
5 tbsp Orange Gelatin Mix
Frosting:
1 cup softened Butter
3 cup Powdered Sugar
1 tbsp Orange Crush
2 tbsp Orange Gelatin Mix
How did your cupcakes turn out? Did they taste like an Orange Crush soda? Feel free to share your thoughts down below. For additional directions on how to make this recipe, be sure to visit the Cincy Shopper Webpage!
Anything to Add? Leave a Comment!