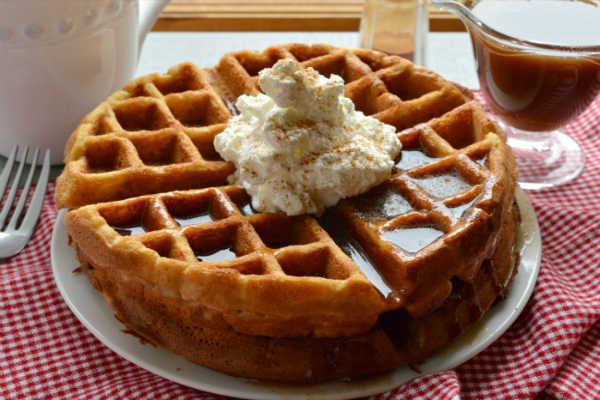 Apple Butter Waffles With Cinnamon Syrup Recipe!
Want a new breakfast recipe for the upcoming weekend? If so, try this Apple Butter Waffles With Cinnamon Syrup dish. My kids adored this recipe more than my regular waffles! Want to make this breakfast treat as well? If so, be sure to have the following supplies:
2 cups all purpose flour
¼ cup brown sugar
4 teaspoons baking powder
¼ teaspoon salt
1 ¼ cup milk
½ cup Musselman's apple butter
2 eggs
2 tablespoons vegetable oil
nonstick cooking spray for the griddle
1 cup brown sugar
1 teaspoon ground cinnamon
2 teaspoons cornstarch
1 cup water, cold
2 tablespoons butter
1 teaspoon vanilla extract
For additional directions on making this recipe, be sure to visit the Sugar Dish Me Webpage for more details. Let us know what recipes you've tried lately, because we love to hear from our readers.
Anything to Add? Leave a Comment!