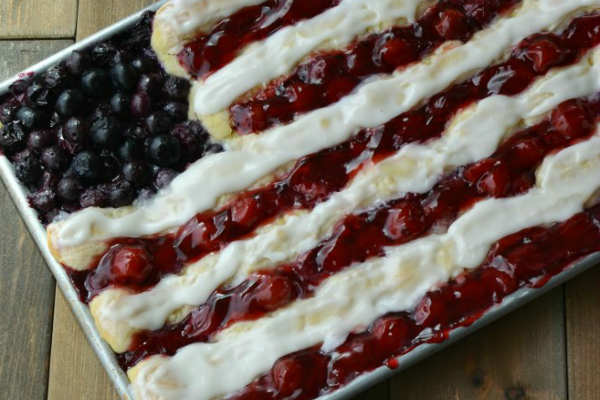 Patriotic Pie Bar Recipe!
Want to make a fun and patriotic recipe for Memorial Day on May 30th? If so, here is a fun Patriotic Pie Bar recipe! This would be a perfect way to celebrate the military family members in your life. Plus, who doesn't love pie bars? You could also make this recipe for the 4th of July if you'd like! Isn't that great?! Here is what you'll need for this recipe:
3/4 cup of butter, softened
1/4 cup of butter flavored shortening
2 cups of granulated sugar
3 eggs, at room temperature
1 tsp. of vanilla extract
3 cups of all-purpose flour
1 1/2 tsp. of baking powder
1/2 tsp. of salt
1 (21 oz.) can cherry pie filling
3/4 cup of blueberry pie filling
What are you planning on making for Memorial Day? Let us know in the comment section below. For additional directions on making this recipe, be sure to visit the My Recipe Confessions Webpage for more details.
Anything to Add? Leave a Comment!