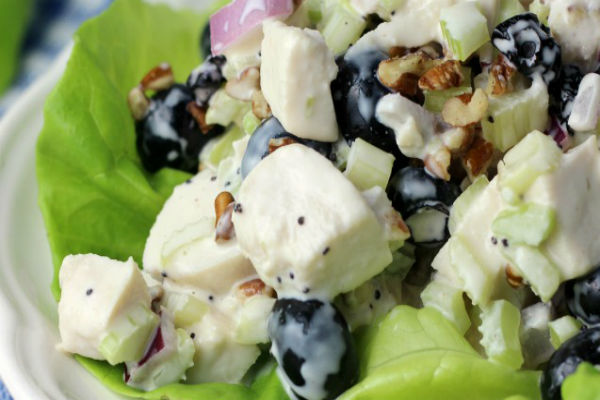 Blueberry Pecan Chicken Salad Recipe!
Want a new take on chicken salad this summer? If so, make this delicious Blueberry Pecan Chicken Salad recipe! I haven't made this dish yet, but chicken salad is my favorite sandwich during the summer months. Want to make this chicken salad too? If so, here are the ingredients you'll need to pick up for this salad:
2 cups cold cooked chicken breast, diced
1/2 cup mayonnaise (can be a "light variety)
1 TBS honey
1 TBS cider vinegar
pinch of kosher salt
1/2 TBS poppy seeds
1/2 cup small diced celery
1/4 cup small diced red onion
1 1/2 cups fresh blueberries
1/4 cup dried blueberries (optional)
1/2 cup chopped toasted pecans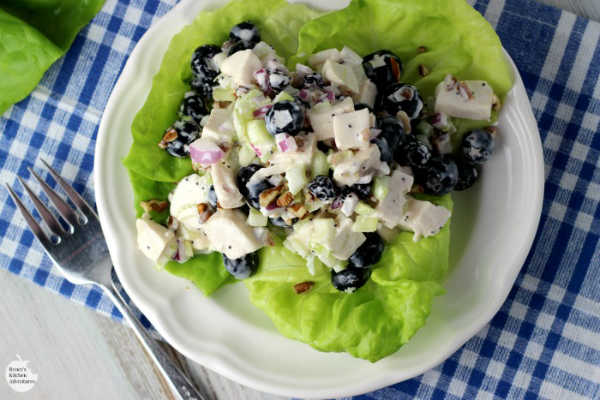 For additional directions on how to make this chicken salad recipe, be sure to visit the Renees Kitchen Adventures Webpage! Let us know what you thought of this recipe, we love to hear from our readers. Feel free to share your comments in the thoughts below.
Anything to Add? Leave a Comment!