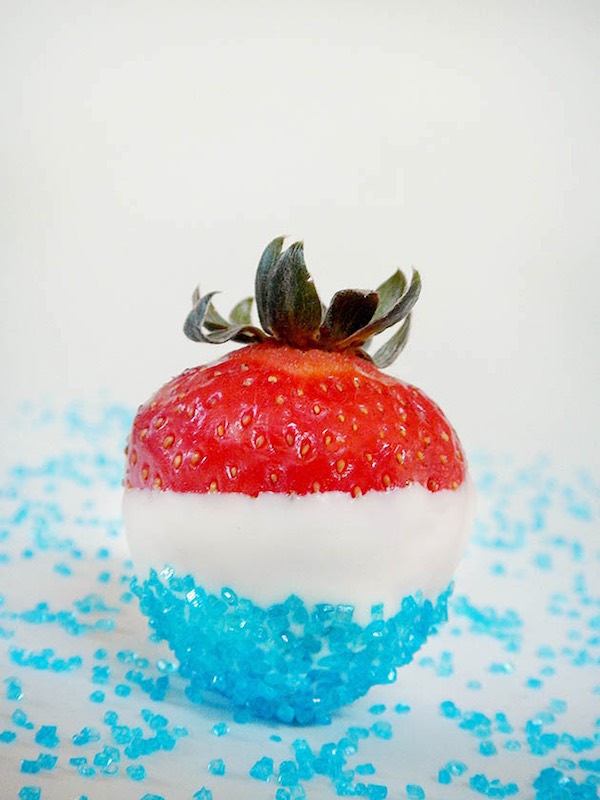 Memorial Day weekend is a little over a week away! Do you plan anything as a family like, a cookout, family get together, or a bonfire? My family and I will be traveling to visit family this year and making these adorable Red, White, & Blue strawberries! Want to make them too? Find directions below:
Ingredients:
*Strawberries (washed and dried)
*Melted white chocolate
*Blue sugar sprinkles
Directions:
*dip your strawberries about 3/4 of the way into the melted chocolate, tap or shake off excess chocolate. Then once the excess is done dripping off, dip 1/2 of the white chocolate into the blue sugar sprinkles. Set them on wax paper to harden. You can place them in the refrigerator too for about 10 mins too!
*take out of refrigerator and arrange on a plate!
*ENJOY!!
Let us know what you thought about this tasty recipe. We would love to see your creations! Also if you want some other recipe ideas, check out our Recipe page!
Anything to Add? Leave a Comment!