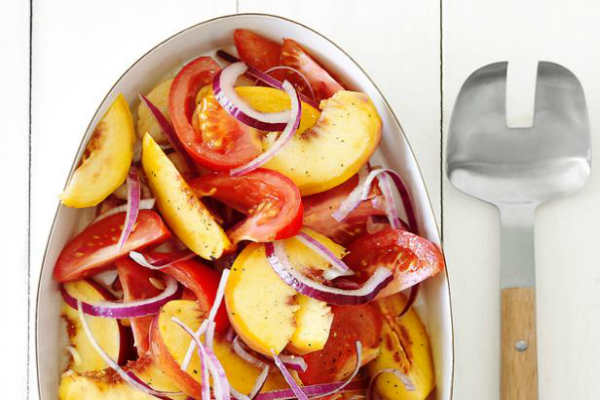 50 Simple Salads Recipes!
Having a light salad during the summer can be an amazing treat! So, I thought I'd find some more recipes to try! I've tried the first three salads on this list already and absolutely loved them! Plus, it is great to have a healthy treat during the warmer months instead of ice cream. If you are interested in making one yourself, here are a few that sound good:
1. Spicy Carrot Salad
2. Asian Apple Slaw
3. Tomato-Peach Salad
4. Creole Green Beans
5. Herb Salad
6. Squash and Orzo Salad
7. Champagne Greens
8. Watercress-Fruit Salad
9. Caesar Salad
10. Hearty Tuna Salad
And More!!!
For details on how to make one of these recipes, click here! Let us know what you think of the recipes we've been posting, we love to hear from our readers!
Anything to Add? Leave a Comment!