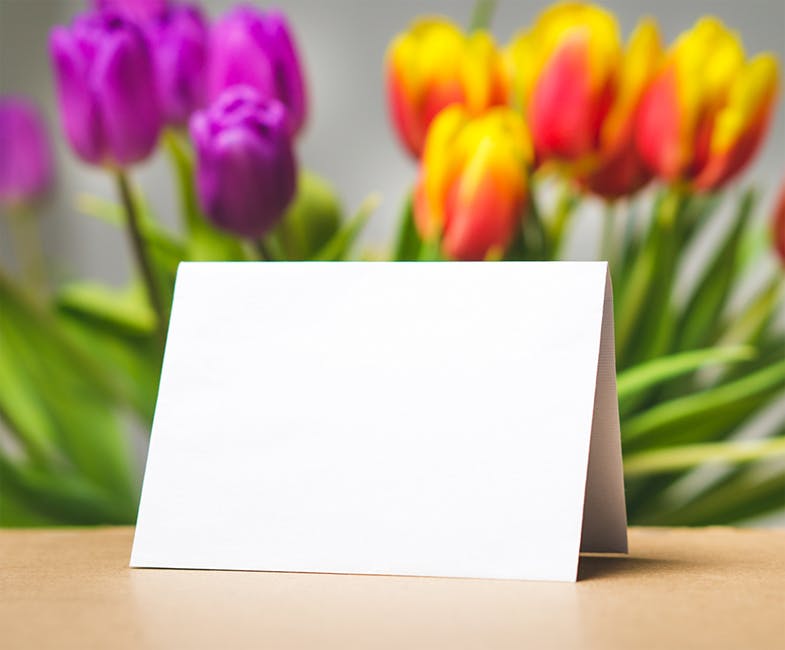 When's the last time you sent someone a greeting card? Do you only send greeting cards during special times of the year? Greeting cards are great for the holidays and different seasons, but there are many other types of greeting cards as well. 
The list of reasons why to send a greeting card is endless. You can even send a greeting card just because. There doesn't have to be any reason at all! Greeting cards are a great way to say hello or send a thoughtful message of any kind. 
If you know someone who'd enjoy receiving a thoughtful message or even a quick, "how are you," then you already have a reason to start writing your next greeting card. In the guide below, you'll discover some of the best greeting cards for a variety of occasions or celebrations.
Continue reading to find out more!
Style of Greeting Card
Before you decide on the greeting you want to send, be sure to consider what style of greeting card you want to choose first. There are two different types of cards. There are folded cards and flat cards. 
Here's what you need to know about the two.
Folded
Folded greeting cards are the more traditional route to take. When someone receives the card, the folded feature gives an element of surprise. This can help make the special moment even more special. 
Folded cards will also cost a bit more than flat cards, and you'll need to purchase envelopes as well. 
Flat
Flat cards are a less expensive option but don't give you as much space as folded cards. These are a great option when sending photos, artwork, and a small message. Think of these as something similar to a postcard. 
Holiday Occasions For Greeting Cards
One of the most popular reasons why people send greeting cards is to celebrate the holidays. Businesses can also use greeting cards to connect with their customers during the holidays. These greeting cards show the business's appreciation for the customers.
Here are a few different holiday occasions you could send a greeting card for. 
Christmas
Christmas is one of the most joyful times of the year. During the holidays, you can send out greeting cards to friends and family to help spread some holiday cheer. You can even find Christmas templates to use on Papaya.
Easter
We all know how exciting it is to send Christmas greeting cards, but don't forget about Easter. Easter is another beautiful time to send greetings to your loved ones. You can make it festive with Easter eggs and bunny or you can make it more about religion and include a religious quote.
Father's and Mother's Day
Are you having trouble picking out the perfect father's or mother's day present? Finding the right gift for mom or dad can get tricky at times. One way to get the ball rolling is to send them a father's or mother's day greeting card. 
Halloween
Didn't think Halloween was a time to send out greeting cards? Sure it is! There are many fun Halloween greeting cards that you can send to anyone in your life. 
Halloween greeting cards are fun and allow lots of room for creativity. 
Valentine's Day
Valentine's Day is another great holiday for greeting cards. You can always send flowers with Valentine's greeting card or candy and a stuffed teddy bear. 
Personal Occasions For Greeting Cards
The holidays aren't the only time to send greeting cards, however. There are many other great reasons to send someone a greeting card. Here's a list of a few personal occasions where greeting cards could really brighten someone's day. 
Birthday
Birthday cards are always loved, but birthday greeting cards are just as thoughtful. You can send a folded birthday greeting card and include birthday money or gift cards. 
Anniversary
Is it your anniversary with your spouse? Is it your parents' or grandparents' anniversary? Is it someone's anniversary at their job? 
Anniversaries are a great reason to send out a greeting card. Let this person know that they're important enough for you to remember this date. Businesses can also send out anniversary greeting cards to their customers that offer special discounts or promotions.
Baby Shower
Is there a new baby on the way? When welcoming a new baby, don't forget to send out a greeting card. This greeting card can be sent after the baby's born to congratulate the parents and welcome the new bundle of joy. 
Congratulations
Anytime a congratulation is in order, it's always ideal to send out a congratulation greeting card. It doesn't matter what the special celebration is. If someone is celebrating something, then wish them congratulations with a greeting card. 
Get Well Soon
When we think about greeting cards, we mostly think about happy occasions. There might be other times when a greeting card could come in handy to lift someone's spirits. If someone isn't feeling well, then be sure to send them a get-well-soon greeting card.
With so Many Types of Greeting Cards, There's Something For Everyone
When you first think of greeting cards, you think about the holidays or a card on a bouquet of flowers. Although these are both awesome times to send a greeting card, there are many other types of greeting cards as well. Use all of the information given in the guide above to help you determine when a good time to send your own greeting card would be!
To find more topics similar to this one, make sure to visit here on a regular basis!
Anything to Add? Leave a Comment!