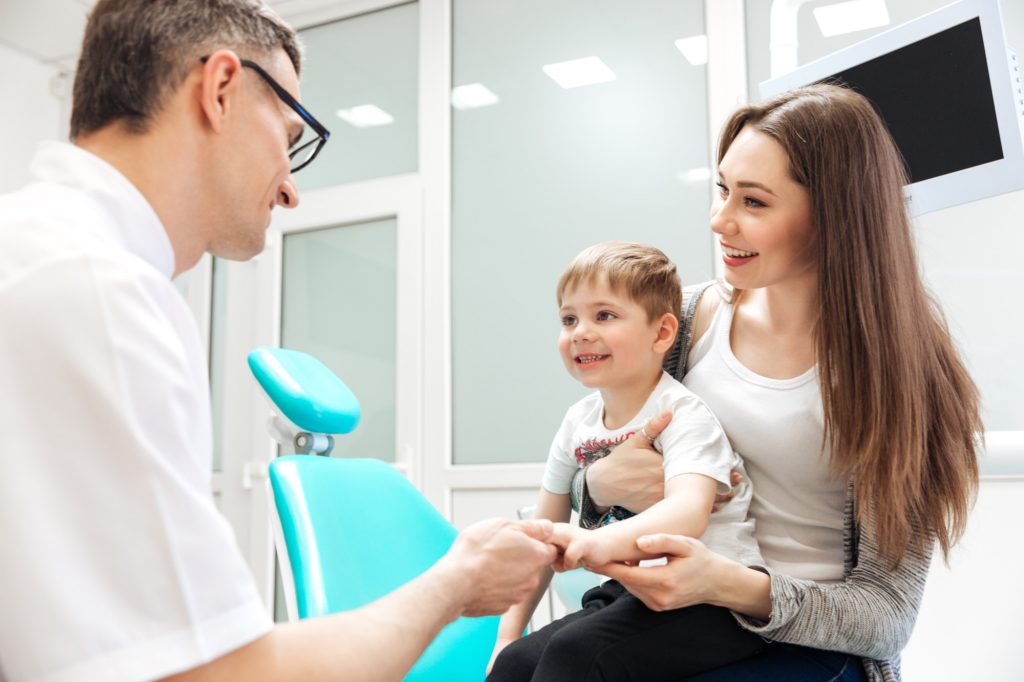 According to data from the CDC, about 20% of children between the ages of 5-11 have an untreated decaying tooth. Although it drops to 13% once they reach adolescence (12-19), treating these issues can still be challenging.
Part of the reason these issues go untreated is due to the inability to find the right dentist. You may have a local general dentist, but there's no availability for your entire family to get the dental treatments they need.
However, all hope isn't lost. If you find a family dentist, you'll be able to take care of all your dental needs under one roof. 
But how do you choose one? Check out our insightful tips to help you with your decision.
1. Dental Insurance
An essential factor to consider when choosing a family dentist is dental insurance. Will your insurance cover the cost of your dental treatments?
If not, expect to pay a significant sum out of pocket. For example, the average cost of a root canal is roughly $700 – $1000.
High costs are often a deal-breaker for families on a tight budget. So, ensure the dental office you choose takes your insurance and has a reasonable payment plan.
2. Experience Level
Ask yourself, would you rather go to a practice with one year of experience or ten years? You'll need to consider this when choosing a local dentist.
If a dentist has more years of experience in specific dental procedures, you know you'll be in good hands if you go to their office. To find out more about a dentist's expertise:
Visit their website
Ask to see their credentials
The more information you have about your dental provider, the easier it is when making a decision.
3. Services Offered
Looking for the right family dentist can also be challenging because not all offices provide the same services. General cleaning is important, but a dentist should offer a wide range of services, such as:
Wisdom tooth extraction
Root canals
Gum disease
Cosmetic dentistry
Cavity treatment
Consider what your family needs before selecting a dentist. By finding one that covers the necessary procedures, it'll save you from bouncing around to different practices.
4. Customer Reviews
Customer reviews are essential when choosing a dentist because they can give you insight into business practices. For example, if you Google search "dentist near you" and see positive reviews, you may be inclined to choose that service.
If there are various negative reviews, you may think to stay away from that practice. However, you should be aware that everyone's experience won't be the same.
Although there may be negative reviews on a business's site, it doesn't mean they are an inadequate service. So ensure to comb through reviews thoroughly to find the best family dentist.
Find a Family Dentist Using These Tips
Finding a family dentist can be challenging. However, if you consider our suggestions above, you'll be able to find a practice for all of your family's needs. Those new smiles are right around the corner.
Visit our blog for related content to learn more about the dental industry and other oral health tips.
Anything to Add? Leave a Comment!